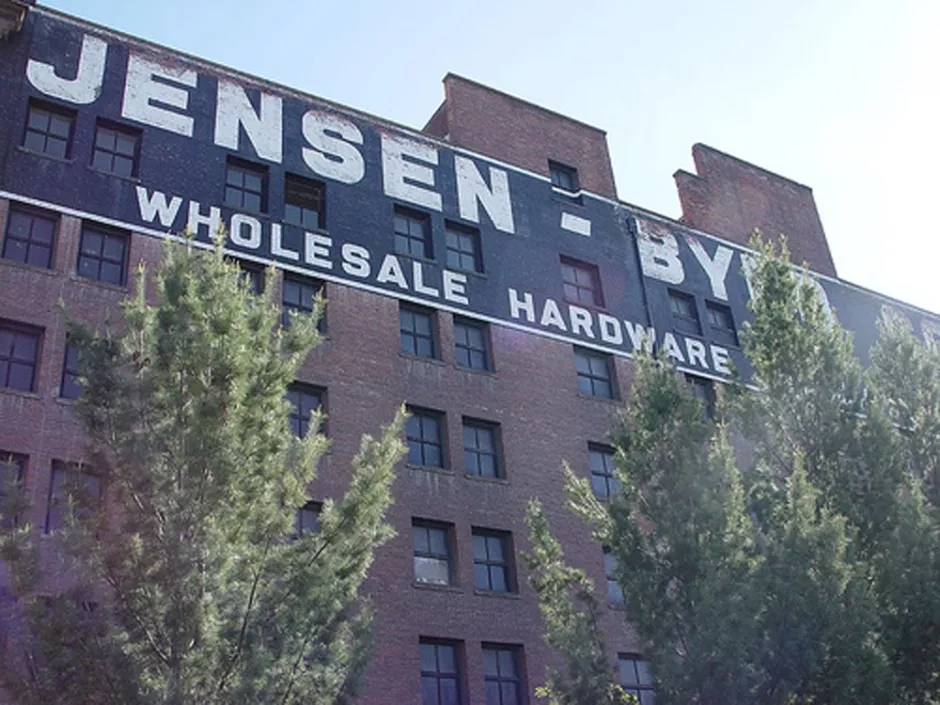 STAY OF EXECUTION
The Texas-based company that planned to replace the 103-year-old Jnesen-Byrd Building with student housing has backed out. Simultaneously, local developer Ron Wells has made his third offer to buy and renovate the Washington State University-owned building. But local advocates fighting to save the building aren't calling this a victory quite yet.
Since WSU's permit to demolish the building is still active, members of Spokane Preservation Advocates are continuing with two appeals they've filed in hopes of saving the building.
In an email to The Inlander, the group's past president Matt Cohen calls recent developments a "cause for optimism," but says his group will continue the appeals process as long as WSU's demolition permit is active.
Their primary appeal challenges the city's ruling that tearing down the building would not have a "significant" impact on the area and therefore doesn't require an environmental impact statement. A hearing is expected in early October.
— HEIDI GROOVER
ONE MAN'S "COMMON GOOD"
Over the weekend, Spokane Bishop Blase Church urged members of his diocese to vote no on Referendum 74, a measure on the November ballot that would uphold legal same-sex marriage in Washington.
But all the while, he insisted parishioners keep the debate peaceful, promising the church has "no tolerance for the misuse of this moment to incite hostility towards homosexual persons."
Cupich, who is well-known for his willingness to take hard stances on political issues, argued that the law could destroy marriage's "unique identity."
"The decision to unhinge marriage from its original grounding in our biological life should not be taken lightly," he writes. "Thoughtful consideration should be given to the significant consequences such unhinging will mean for children, families, society and the common good."
The letter was available at weekend services and is on dioceseofspokane.org.

Earlier this year, Seattle Father John Whitney bucked local Catholic trends by coming out in support of gay marriage. Whitney wrote in a church bulletin that he felt outlawing same-sex marriage would be an infringement on civil rights and, as a result, didn't allow campaigning against the law inside his church.
— HEIDI GROOVER

COSTLY ERROR
A paperwork error forced the state Department of Transportation to turn down the lowest-priced contract for construction on the North Spokane Corridor, a DOT official says.
Spokane-based Max J. Kuney Construction submitted a bid to rebuild a bridge on Francis Avenue as part of the ongoing extension of the U.S. 395 freeway. Their bid was $791,000 lower than a competing firm, says company vice president Daniel Kuney.
But because they made an error in their paperwork regarding the amount of the contract that would be handled by disadvantaged businesses, DOT rejected the bid, says Keith Metcalf, regional administrator for the department.
"There's strict federal requirements" for using disadvantaged businesses, says Metcalf. DOT was forced to go with a higher bid from the Canadian company Graham Construction, Metcalf says.
Kuney says the firm sought an appeal last week in Thurston County court, but a judge turned it down.
"In fairness, I think [DOT] would rather save the taxpayers the money," Kuney says. But he says their hands were tied. "The Washington DOT properly followed their procedures."
— CHRIS STEIN