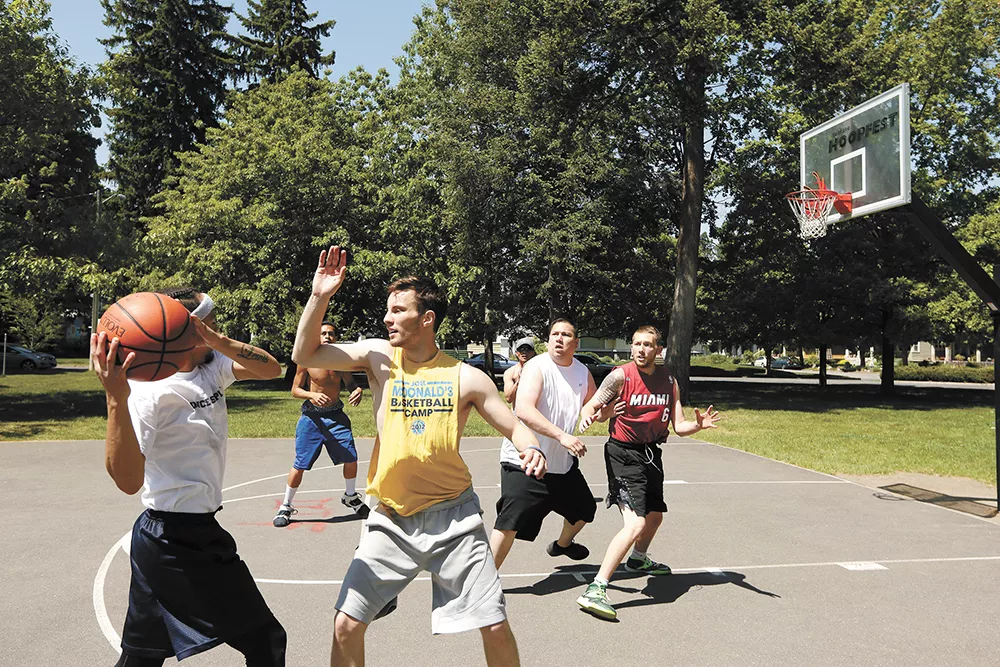 The shadows from the trees at Comstock Park sprawl across the court. My filthy hands can hardly grip the basketball. My legs ache, and my shirt is soaked with sweat.
But I want to keep playing.
One more game. One more shot.
Soon, I won't be able to see the basket, or I'll stumble on a pinecone, or the ball will take a nasty bounce off the double rim and land far away in the grass, and I won't have the energy to get it. I'll know then it's time to go. Until that time, I'll savor this moment, like I'm a kid outside with my friends, waiting for our moms to call us in for dinner.
I don't get these moments playing on an indoor court, where the light can turn on or off, where I decide when I've taken my last shot. I tell myself I have to end on a make, but that leads to more made-up rules in my head: I have to end on a perfect swoosh, or maybe two in a row, or actually let's say three and, dammit, I missed.
Outside, as the sun dips down and the air cools, it's not up to me. I can just play. I'll play 3 on 3, then 2 on 2, then 1 on 1, then I'll shoot on my own, until dark, before I walk through the grass with my ball under my arm back to my car.
It's become difficult to get my basketball buddies together to play at the park, as some have moved away and as we've all fallen out of shape. I wonder when it will happen again.
Hopefully, at least, once more.