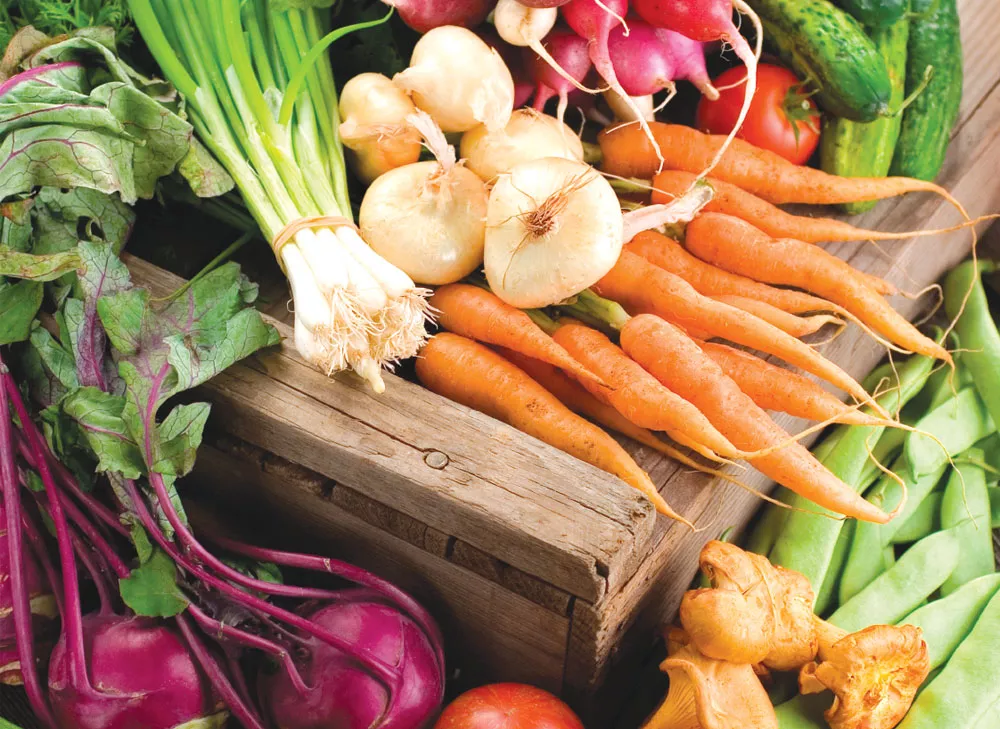 Hot dogs were meant to go with apple pie and baseball, but were apples ever meant to go in your hot dog? They are at downtown Coeur d'Alene's Dangerous Dog, which serves 22 types of hot dogs and "serious sausage."
As if the sausage in the No. 15 wasn't unusual enough (it's elk meat with apples, pears and white wine), it's topped with roasted beets, heirloom tomatoes, Gorgonzola cheese and spicy white-wine mustard ($7.25). Our Oaxacan, from the "Around the World in 80 Dogs" menu, featured zesty avocado salsa (made right in front of us!) and cotija cheese on a chicken mole sausage ($6.50).
Don't be surprised if there's a new No. 15 or No. 20 when you visit, though. The sausage offerings rotate according to availability and customer interest.
All 12 hot dogs, however, are menu staples, ranging from traditional to totally out-there. The Classic is 100 percent beef dog with onions, kraut, sweet relish, yellow mustard and ketchup ($3.50). All toppings are homemade, and if you need more spice, choose from five self-serve mustards: Creole, whole grain, spicy brown, Dijon and yellow mustard.
Vegans might dig the Hippie, a veggie dog with alfalfa sprouts, mushrooms and roasted pepper mustard ($4.25). The P.B. Dog ($3.75) with peanut butter, honey, and sliced bananas is an outlandish yet successful blend of savory and sweet.
With cream cheese and caramelized onions, the Pac Northwest ($3.75) is extremely popular, says Emilie White, who works at the shop, which is owned by her parents, Nancy and Erick.
Since hot dogs are nearly four-food-group mini-meals, what's left but dessert? Choose from cones of Tillamook and Mountain Cascade ice cream ($2.75- $4.50), shakes ($5.50) and floats ($3.75).
Come to think of it, if Dangerous Dog can pair hot dogs with apples, peanut butter and even salsa, is a No. 23 — the Dairy Dog — a possibility? A Hot-and- Cold Dog? After all, this is a business that likes to play with its food. (Carrie Scozzaro)

Dangerous Dog • 108 N. Fourth St., Coeur d'Alene • Open Tue-Thurs 11 am–12 pm, Fri-Sat 11 am-3 am • (208) 819-0011.
Farm to Plate
How do you bring fresh organic produce straight to the doorsteps and mouths of hungry, sustainability-lovin' Americans? Well, with gas guzzling automobiles. But Full Circle's fleet is taking a step in the right direction. The organic farm and artisan food provider based out of Carnation, Wash., delivers weekly farm-to-table produce boxes to homes and pick-up sites across the Inland Northwest.
The grocery service has been available by pick-up site only in Spokane since January and most recently, throughout Kootenai County. Fresh Abundance, on Division Street, also offers a similar once-a-week produce box.
Gregg Makuch, marketing vice president with Full Circle, says the organization took on the lofty ambition to "feed the nation organics" in 1996.
"We are all about getting the best organic food into the greatest number of hands," Makuch says. "Our pretty bold goal is to help change the food system and how we eat in this country. It's an awfully big thing, but we want to get there one step, one meal at a time."
Full Circle's headquarters is located on a 400-acre plot of farmland. There the organization grows organic fruits and vegetables, collects honey and manufactures coffee and teas for their home-delivery boxes. The farm also serves as a distribution headquarters to more than 100 "partner farms" through Washington, California, Oregon and Mexico.
"All of these farms meet our high quality standards of sustainability and certified organics," Makuch says. "We basically take that priority, that one more step away from the consumer."
That extra step is what makes these produce boxes increasingly convenient for sustainability-minded consumers.
Once a week, for $35, customers are given a refrigerated box that contains 14-16 items of produce and artisan foods like honey, coffee, tea, jam and jelly. The boxes come in two different sizes, "standard" or "family size," and can be customized weekly.
The boxes are also itemized, providing customers with specific knowledge of where the food is grown.
"We want to connect our members and consumers with their food and the people who grow it," Makuch says. "We want to make that connection that has been lost over the decades." (Jordy Byrd)
Full Circle Produce Boxes • www.fullcircle.com • (425) 333-4677