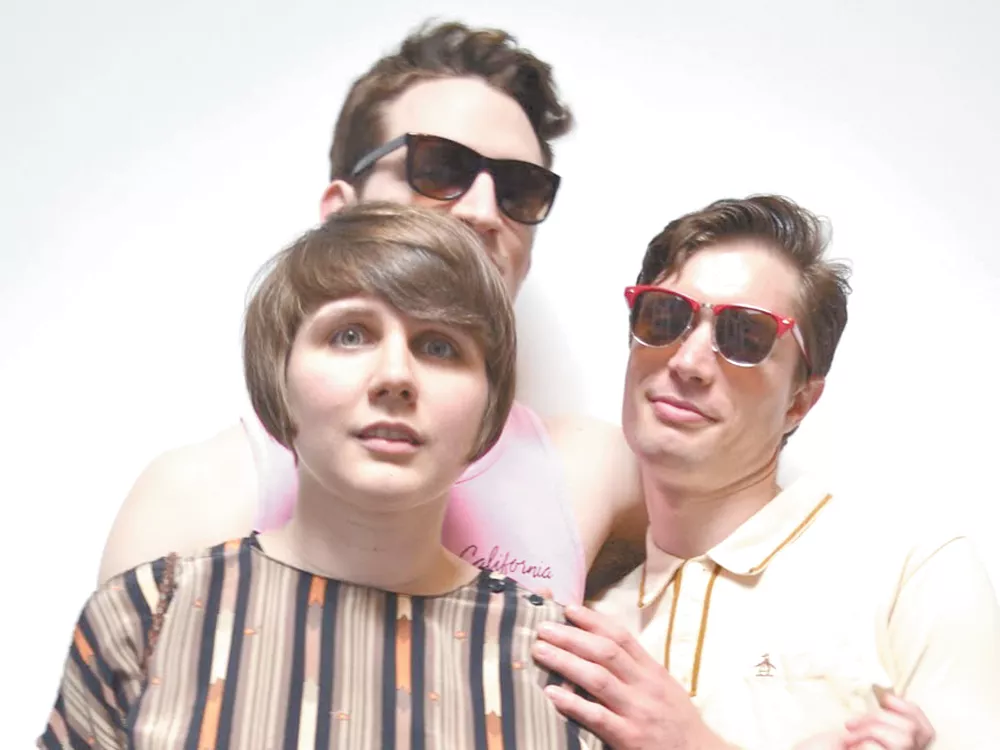 Orca Team never expected to make music together. The Seattle band had tried playing together once before. But when it didn't work out, the four members parted ways, moving to different cities and leaving the band behind.
But their breaking up, it seemed, was, in fact, just the beginning for the band.
"When I moved down to Portland, a mutual Bellingham friend reintroduced [guitarist Jessica B. and I]," says singer Leif Anders. The two became fast friends all over again and decided to give music another shot. "It was amazing how well we worked together," says B. Anders rounded out Orca Team with his high school friend, Dwight Cullen, on drums.
But despite their surprising reunion, the band had work ahead of them. As Orca Team, their sound started out … rusty. "It was seriously god-awful," says B. "We originally started the band with Jessica playing bass and me playing guitar. After trying to write a couple songs, we realized it sounded terrible," Anders says.
And so the two switched roles, despite having no previous experience with one another's instruments. The pair began writing guitar parts based around intervals instead of chords, while Anders experimented with melodic bass lines that soon became the basis of Orca Team's songs. "[It] became clear that it would be ridiculous for me to play full chords and compete with the bass lines Leif was coming up with," says B., "so I started playing two-string chords and riffs." With the addition of Cullen's precise but minimalist drums, the trio began melding 1950s-style pop and surf rock, with just the right amount of punk swagger. And this time, it worked.
Anders, B., and Cullen work together meticulously to achieve the unique Orca Team sound, drawing on influences like the Shangri-Las, Dusty Springfield, and others. "As time goes on, we add in things here and there to keep from having our sound get stale," says Anders.
And their hard work is paying off: Orca Team will tour in both the U.S. and the U.K. this summer. To help fund the way, band members created a Kickstarter project and have been saving money from their day jobs, or, in some instances, selling off belongings. "I'm pretty low on possessions now," Anders admits.
The momentum continues with the mid-June release of Orca Team's debut album, Restraint. The tracks, all clocking in under three minutes, showcase what the band does best: sparse guitars, minimal drums, clever bass, and downhearted crooning. The opening track "Behind Your Eyes," probes into the world of unrequited love, with Anders singing "I've never wanted/ Someone in the manner that I've wanted you." Tracks like the retro "I've Been Crying All Day" and the regretful "8x8" also take on the tired subject of love, but Orca Team brings a fresh perspective to the well-worn topic.
"What I love about writing music is hearing something in my head and turning it in to something that never existed before," says Anders.

Orca Team • Fri, June 15, at 10 pm • Baby Bar • Free • 21+ • 847-1234