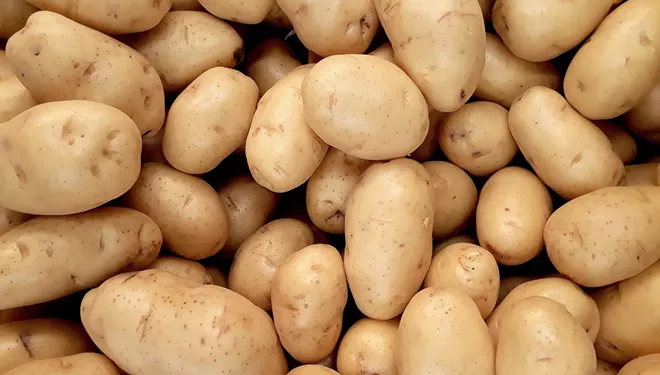 F
or many people across the Northwest
, it's going to feel like that scene in
Forrest Gump
when Bubba describes all the way he likes shrimp, except with potatoes: fried, mashed, hashed and au gratin; in pancakes, soup and stew.
You may have purchased a 15-pound bag or received freebies courtesy of area farmers in Idaho and Washington who've opted to share their harvest rather than let their potatoes — otherwise destined for restaurants and processing plants — go to waste. Many farmers are working through agricultural commissions in their respective states to connect with hungry consumers through food banks, churches and larger-scale giveaways like the one at the Spokane County Fair & Expo Center last week.
Potatoes are an ideal food source. One potato has nearly half the recommended daily amount of vitamin C and lots of potassium. They're gluten-free, low in calories (before you slather on the butter and sour cream) and a decent fiber source.
If stored properly, potatoes can last several months. Store loosely in a paper bag — never plastic — away from light and onions (which encourage sprouting), preferably in a cool, but not cold, space. If you do refrigerate them, let potatoes come to room temperature before cooking to reduce discoloration. Don't wash until ready to use.
Potatoes are also an extremely versatile starch that can go from appetizer to entrée, even dessert. Try
nationalpotatocouncil.org/potato-facts
for more information, including recipes like gluten-free potato donuts, make-ahead breakfast bowls and the ultimate potato salad.
If you still have more potatoes than you can possibly eat, or just want to set some aside for later this summer, potatoes can be frozen for up to a year. Simply wash, peel, blanch whole or in large strips or chunks for 3-5 minutes, cool quickly in an ice bath, drain and pack in air-tight freezer bags.