In the latest issue of Wine Spectator magazine, which includes its annual Restaurant Awards, a handful of restaurants in the Inland Northwest were named some of the best in the world for their extensive and high-quality wine selections.
The five Spokane-area restaurants honored are Churchill's Steakhouse, Masselow's Steakhouse, Max at Mirabeau, Palm Court Grill and Table 13.
The 2019 awards mark the first inclusion on the prestigious list both for Max at Mirabeau in Spokane Valley and Palm Court Grill inside the Historic Davenport Hotel in downtown Spokane.
Max at Mirabeau received the Best of Award of Excellence, a tier above the Award of Excellence, which was presented to Churchill's, Masselow's, Palm Court Grill and Table 13.
All five local restaurants join 3,800 other locations across the U.S. and the globe being recognized for having world-class wine lists. Find all the winners at restaurants.winespectator.com/search.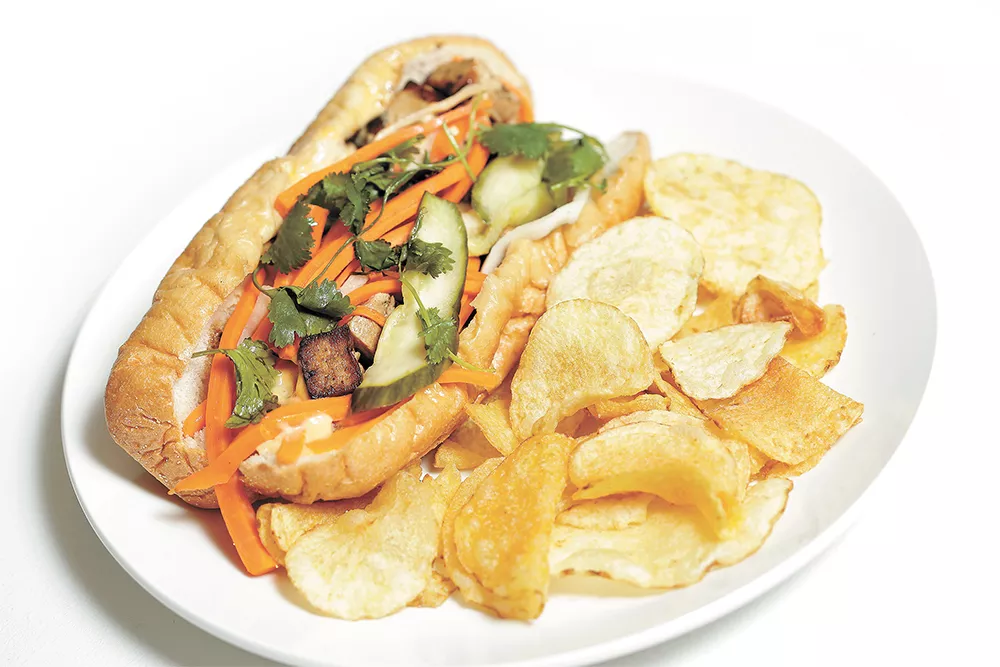 THE RETURN OF STELLA'S
UPDATE:
Stella's has now pushed its opening to Monday, Aug. 12.
Beloved local sandwich shop Stella's Cafe is slated to reopen at its new downtown home inside the Saranac Commons by the end of this week, says chef-owner Tony Brown. He tells the Inlander that the targeted reopening is Thursday, Aug. 8, while also cautioning on a Facebook post that lingering permit and equipment details could push it to Friday.
Stella's, which merged its lunchtime sandwich lineup with sister restaurant Ruins in early 2017 after its West Broadway home's lease ended, is moving into the large counter space previously occupied by Biscuit Wizard, which closed in late June. Until its reopening, Stella's sandwich offerings remain available at Ruins during lunchtime. (CHEY SCOTT)