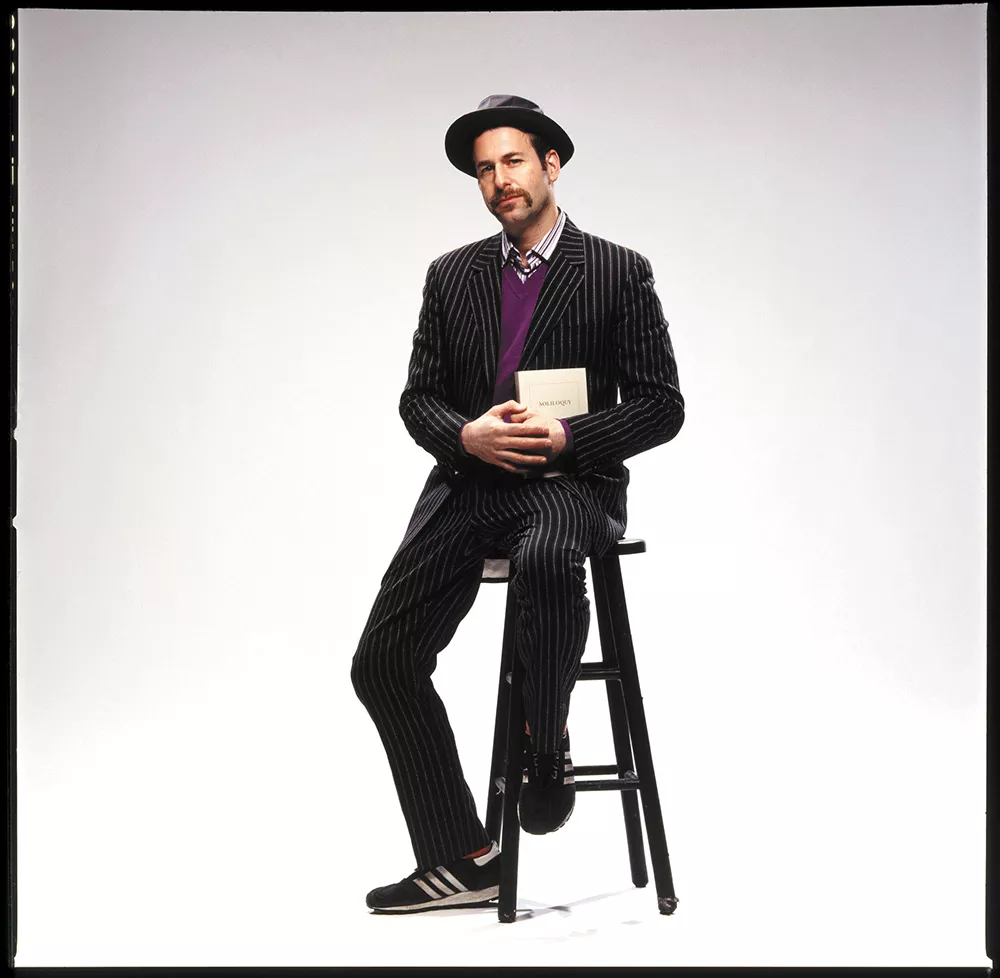 If Kenneth Goldsmith lived in Spokane, here's an idea of something he might put in one of his books:
"SUPER BOWL XLVIII. Seahawks '12th Man' gallery: See and be seen. THE SPOKESMAN REVIEW THURSDAY, JANUARY 30, 2014 | CHANCE OF SNOW HIGH 33, LOW 20. 'Bette in Spokane' Declined Options. McMorris Rodgers' Speech Tells Story"
That doesn't make much sense, right? Well, when Goldsmith — the Museum of Modern Art's first Poet Laureate — explains his art, it actually makes a great deal of sense. Goldsmith "copies" things — transcribing front pages of newspapers, morning talk radio programs and weather reports. So he might sit down with a particular copy of the Inlander or Spokesman-Review and transcribe every single word — from page numbers to advertisements to editorials. It's his way of capturing the zeitgeist of a certain moment in time.
Goldsmith's new book, Seven American Deaths and Disasters, applies that strange technique to seven notable events in American history: things like the assassination of John F. Kennedy, Sept. 11, 2001 and the death of Michael Jackson. It's something that Goldsmith has been equally praised and criticized for. He explained it recently on The Colbert Report:
"What's amazing to me is that there have been hundreds of books written about 9/11, and to my knowledge, nobody went to listen to the way those events were described," he said.
"Well maybe they listened to it, but then they did additional work," Colbert shot back.
Goldsmith chuckled. "Artists are dumb. We do things that you shouldn't do. What I'm doing is too easy for an investigative reporter to do. And by doing something that is that simple, we're uncovering something that nobody else has actually thought of."
In a sense, transcribing what was being said in those moments, Goldsmith captures our blind innocence in the moments before a disaster happens.
Kenneth Goldsmith reads from Seven American Deaths and Disasters • Mon, Feb. 10, at 7 pm • Gonzaga University • Jepson Center, Wolff Auditorium • 502 E. Boone • Free • A discussion on his website, UbuWeb, will be held at 1 pm in the Jundt Art Center • gonzaga.edu • 313-6611