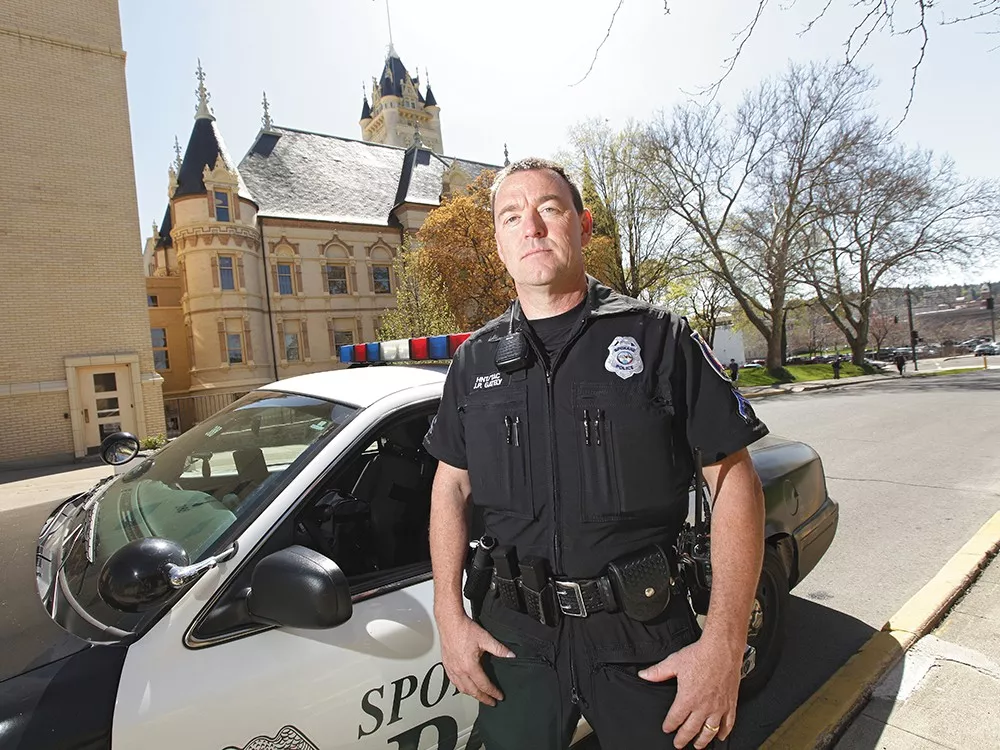 PORT IN ANY STORM
Spokane could get a countywide PORT DISTRICT before 2020 if legislation passed through the state House succeeds in the Senate.
Port districts can levy taxes to help with economic development, and often operate harbors, airports and/or industrial parks. They are governed by an elected port commission.
Under previous Washington state law, to start a port district, which can be countywide or cover only parts of a county, voters had to approve its creation and vote for people to serve on the newly formed port commission during the same election.
Spokane tried that in the 1980s, but the result was voting three people into an office that voters, on the same ballot, rejected creating.
The new bill would allow county voters to create the district first, then vote in port commissioners during the next election. Taxes couldn't be levied by the port until the commissioners are in office.
House Bill 1347 passed 81 to 16, with one excused, on March 3, and has been referred to the Senate's Local Government committee. It was sponsored by Spokane-area Reps. Marcus Riccelli and Timm Ormsby, both Democrats, and Jeff Holy, a Republican.
Spokane County is the only county actively pursuing the legislation, according to a bill summary, although six counties could benefit from it. The rule change would expire in 2020, going back to what was in place before. (SAMANTHA WOHLFEIL)
BROKEN BLUE LINE
Spokane Police Sgt. JOHN GATELY will serve four weeks of unpaid suspension for tipping off a fellow officer who was being investigated for raping a female officer while she was drunk.
"Your involvement in this incident has brought great embarrassment and discredit to the Spokane Police Department," SPD Chief Craig Meidl writes in a letter to Gately. "This is not the type of behavior I will tolerate from any of our employees."
Meidl determined that Gately violated SPD policy, a decision that goes against a department review panel's conclusions.
In October 2015, SPD Sgt. Gordon Ennis allegedly sexually assaulted a fellow officer after she passed out at a raucous house party. In the following days, Gately called Ennis multiple times and told him confidential information about the investigation before he was arrested or charged.
During one conversation, Gately told Ennis that Spokane County Sheriff's detectives were seeking a search warrant. Ennis asked what detectives were looking for, and Gately answered "probably your DNA." Immediately following that call, Ennis lawyered up, and when detectives went to serve the warrant, they found that Ennis' fingernails had been freshly clipped.
Meidl's decision not to fire Gately, he explains, is due to Gately's 30 years experience as an officer, and the fact that the situation was mishandled by his superiors.
Specifically, Lt. Joe Walker, a member of the panel who reviewed this incident, writes that then-Assistant Chief Selby Smith and then-Chief Rick Dobrow are to blame.
"This incident should have been handled as if it were confidential, but there were too many emails and phone calls as well as input from City Hall administration to consider this a confidential incident," Walker writes. "AC Smith and Chief Dobrow failed as leaders of the Spokane Police Department to handle this incident appropriately." (MITCH RYALS)