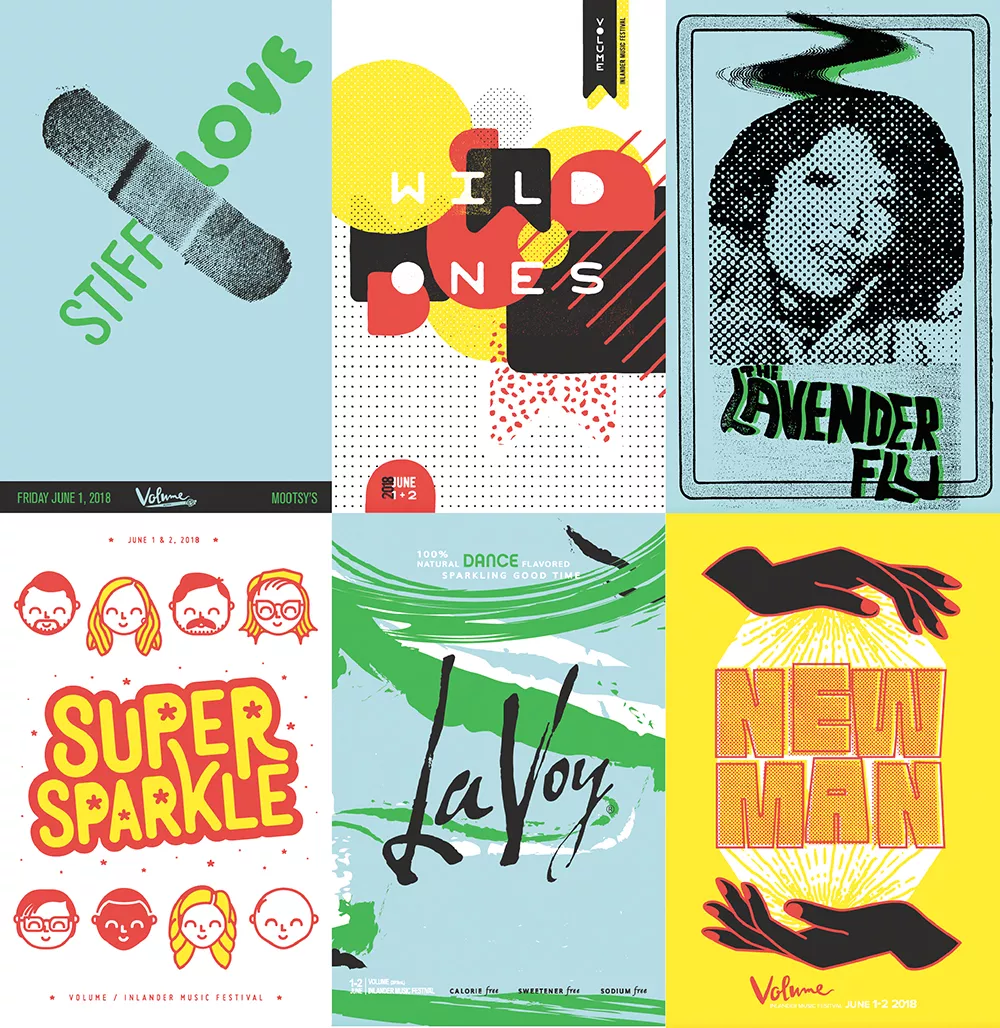 The 2018 Volume Poster Show explores the collaboration of design and music. Spokane is brimming with artistic talent, especially when it comes to design and illustration. And this year, Volume is putting on a showcase of that talent, with over 30 local artists showing off their skills through poster art. Each artist was tasked with creating a poster for a specific band on the Volume lineup. Prints will be sold to benefit the Songs For Kids Foundation, which works to bring live music into children's hospitals in the area. The show explores the diverse range of genres featured in the 2018 lineup from pop and hip-hop, to goth and country. Each poster shows a different flavor and energy through two connected color palettes.
In addition to nearly 40 digital poster prints, there will also be a set of limited edition screen prints of Volume posters by Tiffany Patterson, Derek Landers, John Mujica and Karli Ingersoll. These posters will be printed by Millwood Print Works and sold to benefit their art center.
The show opens at 5 pm on June 1 at the Bartlett (228 W. Sprague) and will be up through the month of June. A smaller version of the show will be hung in the lobby at Hotel RL (303 W. North River Dr.) throughout the Volume weekend.