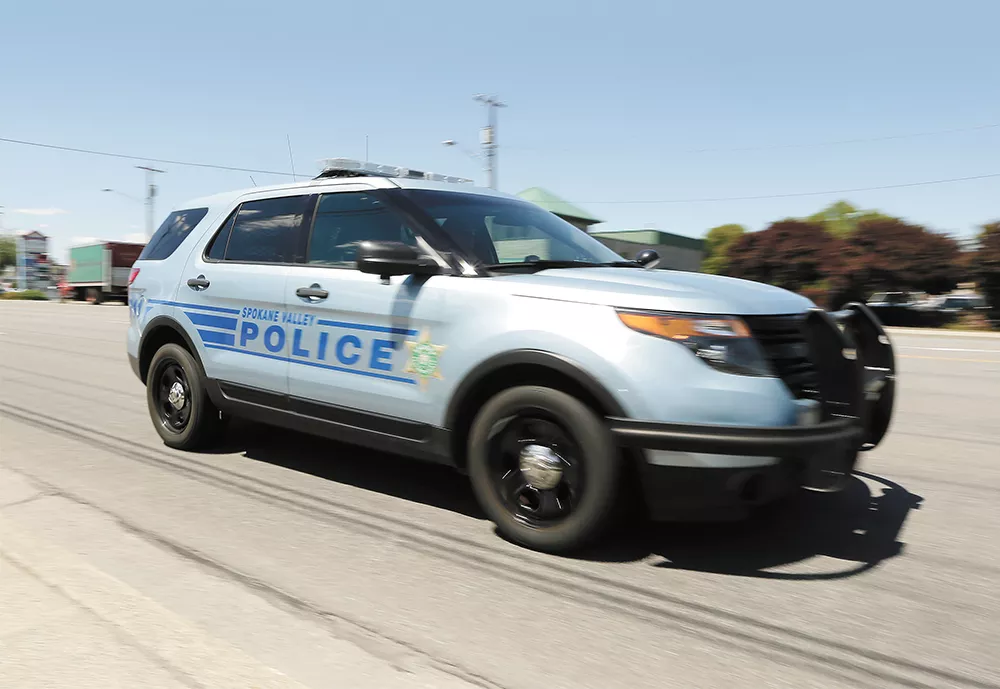 By the end of February 2016, the rumors were out of hand. Spokane Valley Mayor Rod Higgins and Spokane County Sheriff Ozzie Knezovich called a press conference and stood together for a common cause: asking everyone to stop talking about the police contract.
The Valley was not — contrary to what people were thinking — ending its contract for police services with the county to form its own police department, they said.
"That's just not true," said Higgins.
The theory was floated weeks earlier, after the four-person Spokane Valley council majority, including Higgins, fired City Manager Mike Jackson. With no explanation given, some — including then-Councilman Dean Grafos — suggested it was because Jackson stood in the way of the council majority forming its own police department, instead of contracting with the sheriff's office for police services.
But the council never did terminate the contract. Rather, they sought to make changes to it which gave the appearance that Spokane Valley had its own police force, without actually paying for its own police department. Today, changes in the contract for police services in the Valley are nearly ready to be finalized, those involved with the negotiations tell the Inlander.
Still, the negotiations center around a point of contention. Spokane Valley police are, in fact, sheriff's deputies who ultimately answer to Knezovich (who did not respond to multiple requests for comment on this article). But should the city have more control over its police force?
Councilman Ed Pace says so.
"It is our police department," says Pace.
Other members of the Valley city council, including Mayor Higgins, may not be such strong proponents of more city oversight of the police. But Higgins still hopes for a contract which makes clear that the police in the Valley belong to the Valley.
"We want to exercise as much control as we possibly can for the money we're paying," Higgins tells the Inlander. "Our stance when we're going into this is that we would like to have a separation between being a part of the sheriff's department and our city."
SEEKING AN IDENTITY
When the Spokane Valley Police Department formed 14 years ago, the idea was that it would be a "sub agency that looks and feels and tastes like its own department, but will be connected to the sheriff's," Captain Cal Walker told the Inlander at the time. On the outside of the police car, it would say "Spokane Valley." Inside the car would be a sheriff's office deputy.
It made sense for a city just forming, like Spokane Valley, to contract with the sheriff's office, because it saved millions of dollars, compared to the cost of starting another police department.
It's not the only city to do so. Smaller cities like Medical Lake and Deer Park both contract with the sheriff's office for dedicated police officers. Neither, however, have cars or uniforms suggesting they are the city's police force.
Though the Valley saves money by contracting with the sheriff's office, in 2017, the budgeted amount for police services was more than $20 million, says City Attorney Cary Driskell. That's more than half of the city budget. Because of that, some on the current Spokane Valley City Council think more could be done to make the Valley police look and feel like its own department.
In May 2016, the Spokesman-Review reported that Higgins had forwarded an email to three other councilmen. The email was from former Spokane County Undersheriff David Wiyrick, who was suggesting hiring a public safety director so the Valley could gain more control of its police force. "Perhaps another way to skin our cat," Higgins wrote to the councilmen — Pace, Arne Woodard and Sam Wood. "Would require a significant contract change."
Pace says the city manager should have "more authority" over Valley Police Chief Mark Werner. He has also advocated for a public safety oversight committee for Spokane Valley, specifically, in addition to the Spokane County Citizen Advisory/Review Board. But that could cause liability issues.
Higgins, for his part, says that Pace's goals are not necessarily those of the council. This is not a contest for control of the police department, he says. Rather, it's about creating "an identity."
"We're a city of nearly 100,000 people," Higgins says. "I think what we're trying to establish is that, yes, we have our own police department. And appearances matter."
In 2016, the council approved a set of goals to be taken into negotiations on a new contract. Those goals included marking all vehicles in Spokane Valley's signature light blue metallic color, creating unique Spokane Valley uniforms, and having a dedicated and fixed number of investigative officers in the Valley. Additionally, when an incident occurs that would be in the public's interest, the Valley council wanted the Spokane Valley Police Chief to act as a spokesperson for the city.
The Valley has been negotiating those goals with the county since November. Spokane County Undersheriff Jeff Tower says the negotiated contract, as it stands now, won't represent much of a change in police services overall. The sheriff's office will make sure any cars that go out to the Valley will have a Spokane Valley logo. The uniforms will stay the same, though they will say "police" on their backs, he says. Tower adds that the Valley wanted their own separate major crime investigative unit assigned to the city, but that it didn't make sense to take those investigators from downtown. Instead, Tower says the sheriff's office will provide more performance measures to report to the Valley what crimes are being investigated.
An update on the contract will be presented to the Valley on July 11.
"We're in this together," Tower says. "They're still residents of the county, whether they contract with us or not."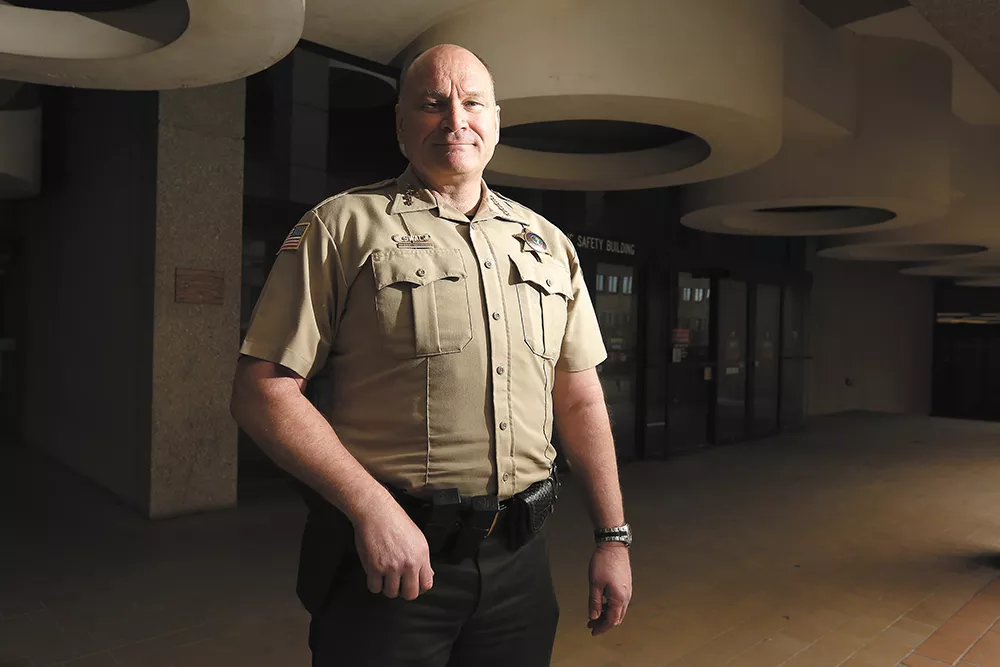 RELIANT ON EACH OTHER
Not everyone in the Valley sees a problem with the Valley deputies' current identity. Mike Davisson, who is on the county's Citizen Advisory/Review Board, says there are no issues at all with identifying Spokane Valley officers by police car or uniform. He sees no purpose in the city council requesting changes.
"It's a control thing, and it doesn't come down to a lot of sense," Davisson says. "It comes down to more of a feeling of control of something, when actually pushing down to hard facts."
From his point of view, members of the council pushing for changes in police services are engaged in a power play with the sheriff.
"The bottom line is, you have a sheriff who likes total control and a city council that wants total control," he says. "So you're gonna have conflict."
At least one current member of the council doesn't want any changes to the police contract. Councilwoman Pam Haley says the Valley, as a contract city, shouldn't have any direct oversight of the officers.
"I honestly don't have any interest in starting our own police agency," she says. "I think it's well-run now, and it would cost us an unbelievable amount of money [to start a new department]."
Terminating the contract altogether would have consequences on combating crime in the county as well, Tower says. About half of the sheriff's office employees work in the city of Spokane Valley or provide services there directly. Without the contract, the police force would be cut in half. Having specialized units like a SWAT team or an explosive disposal unit might be difficult if half of the police force is cut.
"It would be a loss of service both to Spokane Valley and to Spokane County," Tower says.
When Higgins is asked if, ideally, he would want the Valley to have its own police department, he says it won't happen anytime soon. For now, it costs too much money.
In about 10 years, he says, it could be a different story.
"Is it something that's going to happen in the future?" Higgins says. "I wouldn't be surprised." ♦
EDITOR'S NOTE: This story has been updated to more accurately reflect the percentage of the city budget used for police services.