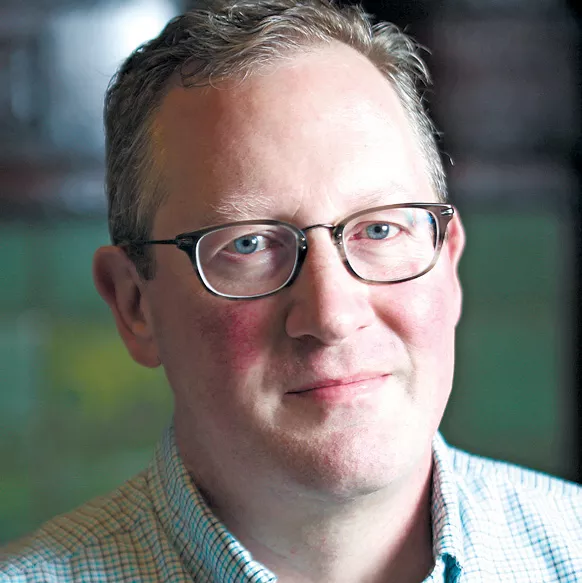 I had planned on writing a column this week about how low voter turnout is killing our democracy. After Idaho's appalling 21.7 percent showing in its May primary election, I had circled our primary on my calendar to see whether we'd follow suit. Well, here in Spokane County we did pretty much average for the past eight elections, with a 35.1 percent turnout at last count.
I understand the move to voting by mail — it saves money, is more secure and accurate — but I never much liked the loss of the public part of Election Day, when you went to your local polling place like a kind of annual American pilgrimage. So of course I felt affirmed by the findings of a 2007 study of California voters that found a 3 percent decline in voter turnout under by-mail voting.
But now, eight full election cycles after Spokane County switched in 2006, we can look at the actual results. The bottom line? Spokane County turnout is up three to four percentage points from the eight elections prior to 2006. From 2006-13, our average primary election turnout was 35.6 percent; from 1998-2005 it was 32.6 percent. The general election turnout in the vote-by-mail era has been 63.8 percent; for the eight cycles prior to 2006, it was 59.8 percent.
So the evidence shows that voting by mail is helping. What's still a nagging problem is our primary election turnout — especially in non-presidential years. And it's nothing new. As far back as 1979, we had a 13.9 percent primary election turnout. Just last year, only 22.2 percent bothered to vote.
I understand the impulse to tune politics out: Nothing seems to change, no matter whom we elect. But we've made it mighty easy, delivering the ballot to your door, and still we get 22 percent? This makes it way too easy for candidates. They should have to defend or articulate their vision, but if only a few voters are paying attention, what does it matter? And for those in districts securely in one political camp, winning the primary is often all you need.
We need to find some ways to engage voters at the beginning of the process. Maybe Washington should consider moving its primary to April or May? Vote-by-mail was good, but what's next, Olympia? Or perhaps we should go back to some kind of public voting opportunities — like little civic celebrations at the collection boxes. Bring in some food samples like at Costco, tap a couple of local microbrew kegs. Then we'd have the kind of political party everyone can agree on. ♦