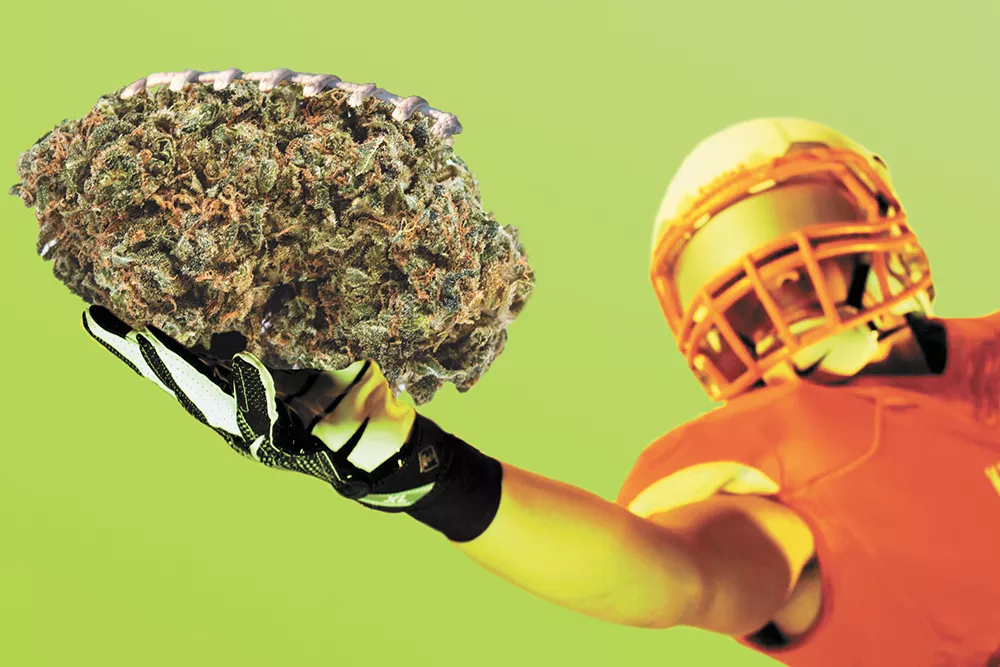 It's been two months since sports came to a sudden halt due to the coronavirus. If you're reading this story, there's a good chance you've filled that void, in part, with cannabis. The athletes you can no longer watch perform, should they so choose, could be doing the same.
In mid-March, the National Football League and its players agreed upon a new collective bargaining agreement or CBA. It is, simply put, a rulebook for how the NFL and its players have to act for the next 10 years. Most importantly the agreement outlines what the players will be required to do and how they will be compensated. It also delves into more specific issues, like cannabis.
Under the new CBA, testing positive for marijuana will no longer result in a suspension. Fail more than one test under the old system and you start facing fines and, eventually, suspensions. Under the previous CBA, punishment was the name of the game when it came to cannabis. Ten players per team were tested, at random, during every week of the season and every player was tested once during the offseason.
Now, though, that annual offseason testing window has been cut back and players can only be tested during the first two weeks of training camp. Under the previous CBA, players could be tested at random at any time from April 20 — this is not a joke, that is the actual day the NFL settled on and yes, it is 4/20 — until August, when training camps got underway.
Last year on 4/20, if an NFL player smoked weed, they could have been randomly tested the next day. The new CBA lets the players enjoy the holiday, and the day after, and the ones after that. They only need to get clean in time for camp. And, they don't need to be as clean as they did before. The new CBA raises the threshold for a positive test from 35 nanograms of THC to 150. For occasional users it could take close to a week after consuming cannabis to fall under the 35 nanogram threshold, but the 150 nanogram threshold shortens that window to a day or two.
It's not just football players who can enjoy cannabis during quarantine, either. The NBA put a pause on drug testing for the duration of its coronavirus-induced shutdown. ♦