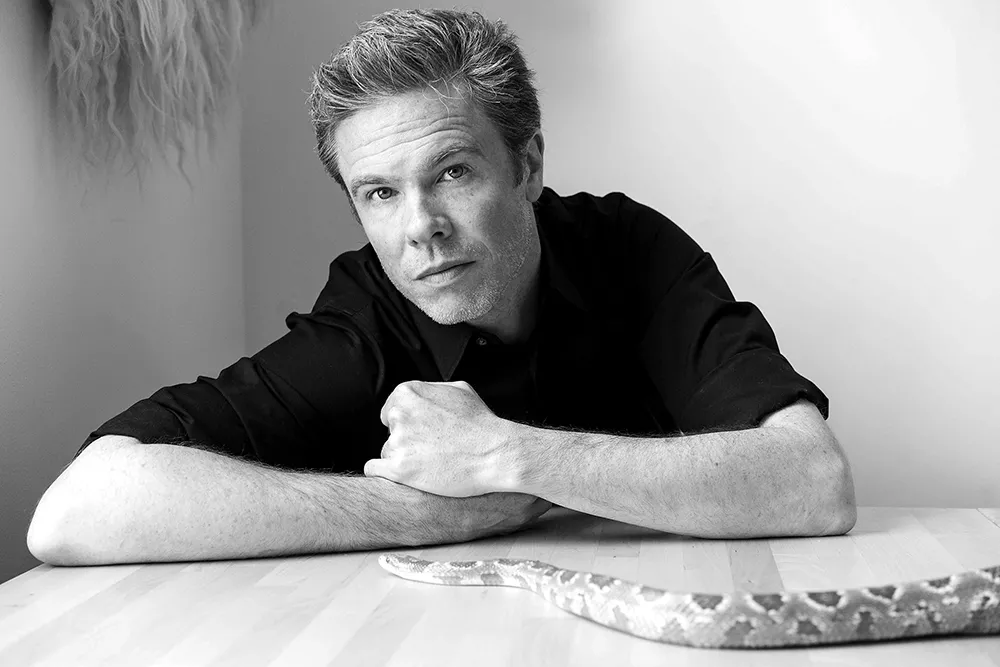 Josh Ritter says songs are like hiccups. He'll be doing something mundane and a tune will pop into his head involuntarily, as if due to some reflexive bodily function. But he doesn't question where the melody came from or how it appeared: He just makes sure to capture it in the moment.
"Over time, I've grown less and less concerned about not being able to sit down and write a song," he says. "I just have to be ready to write when it hits me. I don't forget ideas — I write them all down — and very few of them turn into actual songs. The others make up this mulchy kind of garden where I let the weirdest vegetables grow."
When it comes to cultivating a productive creative garden, the veteran singer-songwriter, author and painter is among the best. For the past 20 years, Ritter has written nine albums' worth of narrative-driven songs that land somewhere between Americana, gospel and soul, drawing praise from critics and building a devoted fanbase along the way.
Speaking to Inlander from Brooklyn, the Moscow, Idaho, native Ritter discusses his hands-off approach to songwriting. He says his stories unfold line by line, and he's always surprised by where they end up.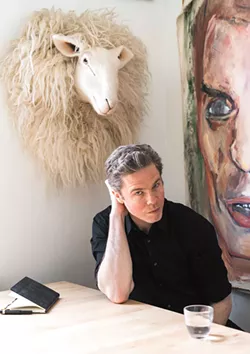 "Really, it's a matter of connecting the story by finding the next rhyme," he says. "I'll have preoccupations, like polar exploration or archaeology or whatever learning tangent I've been on, and that stuff always influences me somehow, but I never know where the rhymes are going to take the story."
For example, he wrote recent standalone single "Miles Away" after flipping through a book of photos of Earth from space, but had no way of knowing that this would emerge: "So I went to Cape Canaveral and I went to the moon / And I stayed up there for a year or two / Famous picture of me above the blue parade / A man a million miles up, still miles away."
There's been a strong connection between what Ritter reads and writes since he first started making music as a child, when he played violin and voraciously read literary fiction.
"I think the two interests kind of traveled on a parallel path," he reflects. "Then I discovered that I could play guitar and sing at the same time, sort of tell my own stories. But it wasn't until I heard Bob Dylan and Johnny Cash that I realized I could express myself in a way I had never imagined."
To this day, Ritter is beholden to those all-time greats. He thinks of his own songs as character-driven stories, like skeletons of novels that listeners flesh out with their own imaginations.
"You try to be concise as possible," he says, "because there's a level of detail a song just won't support. The song becomes a list."
Indeed, he paints in appropriately broad strokes on "Showboat," a single off his most recent album, Gathering. His lyrics confront the male tendency to bottle up emotions over a soul-infused blues arrangement: "I'm just a showboat / Won't catch me crying, no / Won't catch me showing any hurt."
Ritter's inspiration for the song came from an odd source: the Looney Tunes character Yosemite Sam. As someone who disguises his underlying fragility with bluster, false bravado and pistol-waving, the cartoon character represents the legions of real men who are far more comfortable expressing anger than a "weak" emotion like sadness, Ritter says.
And he carries that theme throughout Gathering. On quiet tracks such as "Strangers," "Thunderbolt's Goodnight" or "Train Go By," cracks form in his characters' facades, ultimately exposing their vulnerabilities.
"What does it mean to be a young man?" Ritter asks rhetorically. "I was writing about the characters because of the world around me right now, you know?"
The album also touches on Ritter's own vulnerability. The recordings are partly a result of wanting to move on from his earlier work, because he knows some fans remain fiercely devoted to his earlier albums, such as The Animal Years (2006) and So Runs the World Away (2010). He grew tired of trying to meet outside expectations, but also found energy in the possibility of freeing himself from those constraints.
Throughout his career, Ritter has been energized by the knowledge that he's contributing to something much bigger than himself. Ritter studied the history of American songwriting in college, which he says has provided him with a long-term perspective on how civilization and music have co-evolved, and his own place in humanity's ongoing musical tradition.
"We're all part of this unbroken chain of musical creation," he says. "I'm fascinated by the humanity of songwriting and songs as a biological thing, that we create music due to an overflow of emotion. That's a beautiful thing to realize." ♦
Josh Ritter and the Royal City Band with Nicki Bluhm • Fri, Jan. 26 at 8 pm • $25 • All-ages • Knitting Factory • 919 W. Sprague • sp.knittingfactory.com • 244-3279