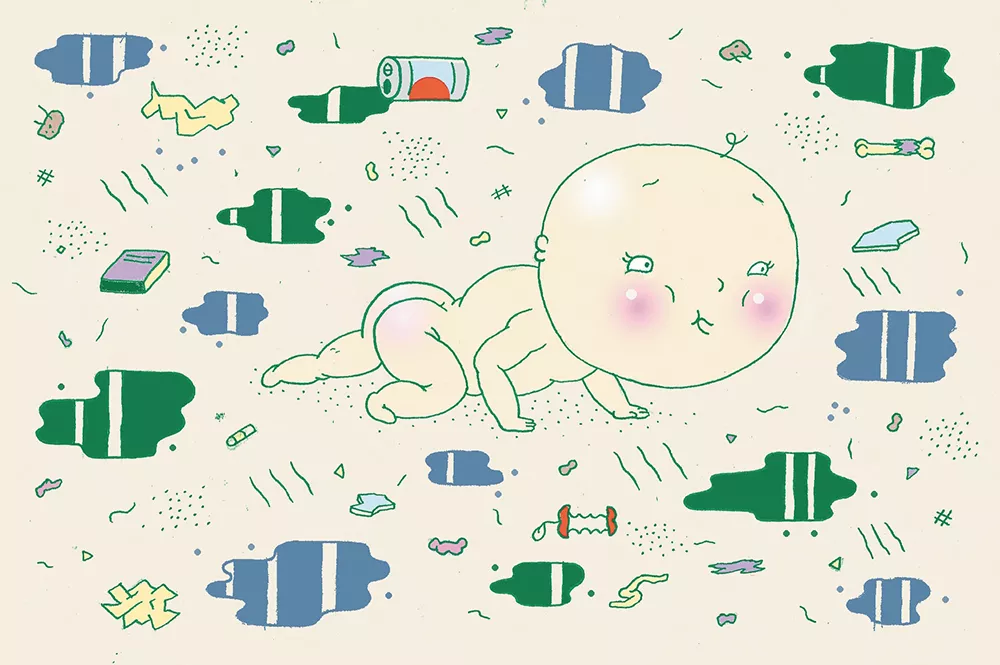 When people sing Spokane's praises, one of our top truisms is that this is a great place to raise a family. We've got splash pads in our parks, a well-respected public education system (despite unacceptable cuts and test mania), and summer camps abound. But before kids are off to school, many parents struggle to find the affordable, quality child care they need to be able to work and provide for their families at the same time.
In today's low-wage economy, the child care crisis hits middle and working class families the hardest. Families below the poverty line are forced to spend about 30 percent of their monthly income on child care, compared with 8 percent for other families. This can mean literally not being able to afford to work and being forced onto public assistance for the sake of the family. A 2013 report by Child Care Aware America found that the annual cost of day care for a baby exceeds the average cost of attending public colleges in 31 states, including Washington! While a family can spend years saving for college, infants come earlier in life, before parents have had an opportunity to save. What are working parents to do?
Anything they possibly can. About 40 percent of children under 5 spend at least part of their week in the care of someone other than a parent. Even in the rare circumstance where cost is no concern, quality is still a problem. Especially for elusive "high quality care," where parents can rest assured their child is receiving the stimulating attention they need to reach their full developmental potential. Research has shown the importance of a highly interactive environment during the first few years for life success overall, yet for too many parents these all-important conditions are simply out of reach.
This epic struggle doesn't exist in other developed countries, where universal child care has reduced inequalities between poor and privileged kids. While wealthier voices wring their hands and cry about a "nanny state," what could be more American than investing in equal opportunity for our children? While Congress did manage to reauthorize the Child Care and Development Block Grant with bipartisan support last year, there remain questions about its will to back up the legislation with full financial support.
A parallel struggle is in our state legislature with the Early Start Act. This comprehensive child care improvement and support bill expands access to Washington's Early Childhood Education and Assistance Program and extends Working Connections Child Care for up to one year, so parents can get settled in gainful employment and kids have some continuity of care. It also makes more professional training and development resources available for child care providers to increase quality through Early Achievers, and offers higher reimbursements for those who care for subsidized kids and attain minimum rating standards. The proposal put out by the Democratic House to fully fund the Early Start Act would go a long way toward supporting the success of hardworking families in Spokane.
Let's hope the Republican-controlled Senate is willing to play nice in the sandbox and will similarly decide to invest in our future. ♦
Mariah McKay is a fourth-generation daughter of Spokane and a community organizer campaigning for racial, social and economic justice. She has worked in biotech and government and currently serves as a public health advocate.