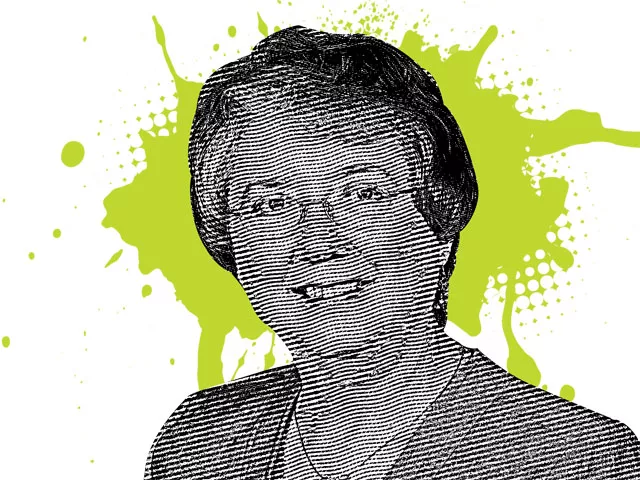 Rose Dempsey didn't give the first Earth Day too much thought. She was living in Coeur d'Alene, where she was born and raised. "I was busy trying to live life," she says. "I believe in the Earth and I believe we need to take care of our environment and not abuse our environment, and I guess that is about the extent of my involvement with Earth Day."
In addition to serving on the Spokane Valley City Council, Dempsey is also the current chair of the Spokane Regional Clean Air Agency. The agency is charged with enforcing federal, state and local air pollution standards.
She says air quality in Spokane has changed a lot in the last 40 years. "I can remember when you would come down Sunset Hill and there would be this dirty blanket over the city," she says. "And you come down now, you come from the airport, you come down the hill on I-90 and you've got this beautiful clean city that you see, and it's just a wonderful thing. "
INLANDER: What environmental battles have been won in the last 40 years?
DEMPSEY: I think the cleanup of Kellogg has been remarkable. I can remember driving up I-90 and I crossed the Coeur d'Alene River and just to the north of it you could see the north fork of the Coeur d'Alene and the south fork of the Coeur d'Alene coming together. The north fork was green and the south fork was white. You could see the line as the two forks came together and then they blurred. That just gave me the chills.
When I was a kid, it was like a moonscape up in Kellogg. … I know it took an awful lot of work for people to start realizing what needed to be done. But you can hardly tell there was a problem there now.
What environmental battles have been lost?
Well, you know, they had the cancer with the kids up in Kellogg that happened because of the garbage they put in the soil, so that has been an ongoing thing.
What is the next big environmental issue for the region to face?
The phosphorus level [in the Spokane River]. And also the wastewater treatment. You know, I think that is a huge thing and I'm not sure that many people are aware of the problems that we have looming ahead of us. And that has to do with the phosphorus and whether we're going to be able to discharge into the river at all. That's a huge problem that the county is wrestling with. I don't know how that is going to go. But I think that it is something we all need to be aware of … You can't keep dumping sewage forever.
How are you trying to impact the environment for the better?
I try to live a responsible life. As far as polluting, I try not to pollute. I try to do things that will protect our environment and encourage our environment.
There's not a whole lot one person does or does not do that will affect things, but if you get a lot of people doing these things — a little bit here and there — pretty soon it makes a substantial change. I try to do the best I can and assume other people will try to do the best they can.

---
Born out of the environmental movement of the late '60s, Earth Day turns 40 this week. To mark the occasion, we decided to take stock of our successes and failures, asking local activists and thinkers to consider how far we've come and which issues need our attention now.