ZAGS:
The Zags lost???
NATION:
Wealthy Americans have been charged
with bribing their children's way into fancy schools
. In other news, no one is surprised.
GUNS:
Are the sheriffs opposing Initiative 1639 just grandstanding?
A little
.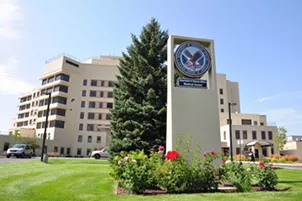 Sexism in the VA
Female veterans discuss the
rampant sexism at Veterans Administration hospitals
. "It's like a construction site," a Texas congressman said. (
New York Times
)
Classic Covington
Remember the Covington kids? Of
course
you do.
They're suing CNN
for $275 million. (Slate)
A dream and a promise
House Dems have introduced a bill that would allow about
2.5 million immigrants to seek legal status
in the United States, dubbed the Dream and Promise Act. (Vox)
SHOW ME THE MONEY
A bill passed in the Washington state Senate that would require
presidential candidates to release tax information
to appear on the Washington state ballot. The
Stranger
has more.