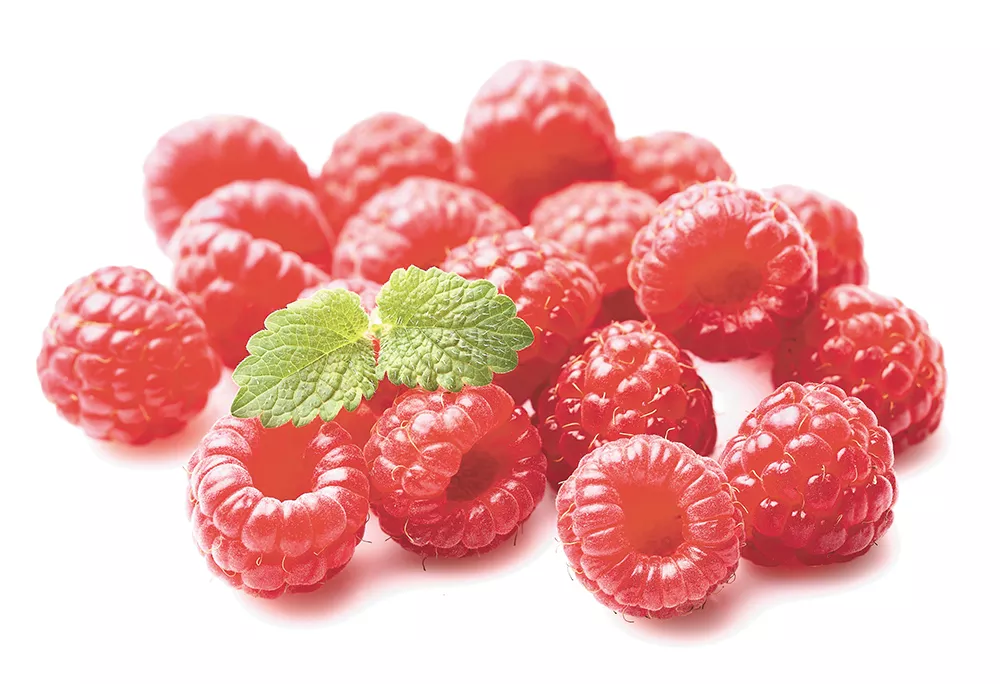 ATTRIBUTES: The raspberry, with its sweet-tart, sophisticated flavor, contains just 64 calories in a whole cup. There are more than 20 varieties of red raspberries, including several that originated in the Northwest. They also come in black, purple and even golden varieties.
SUPERPOWERS: One cup of raspberries will supply more than half your daily requirement of vitamin C, along with a heart-helping, fat-busting, cancer-fighting abundance of antioxidants.
WEAKNESSES: At least one study shows that organic raspberries have significantly more nutrients than non-organic, and berries picked at the peak of ripeness also have more beneficial nutrients. All that goodness can be expensive. Luckily, these little gems grow quite well in the Inland Northwest, so you can cultivate your own or go to an area u-pick to get them at their best.
HOW TO USE IT: Toss a big handful of raspberries into a blender with banana, plain yogurt, orange juice and ice for a splendidly refreshing treat.