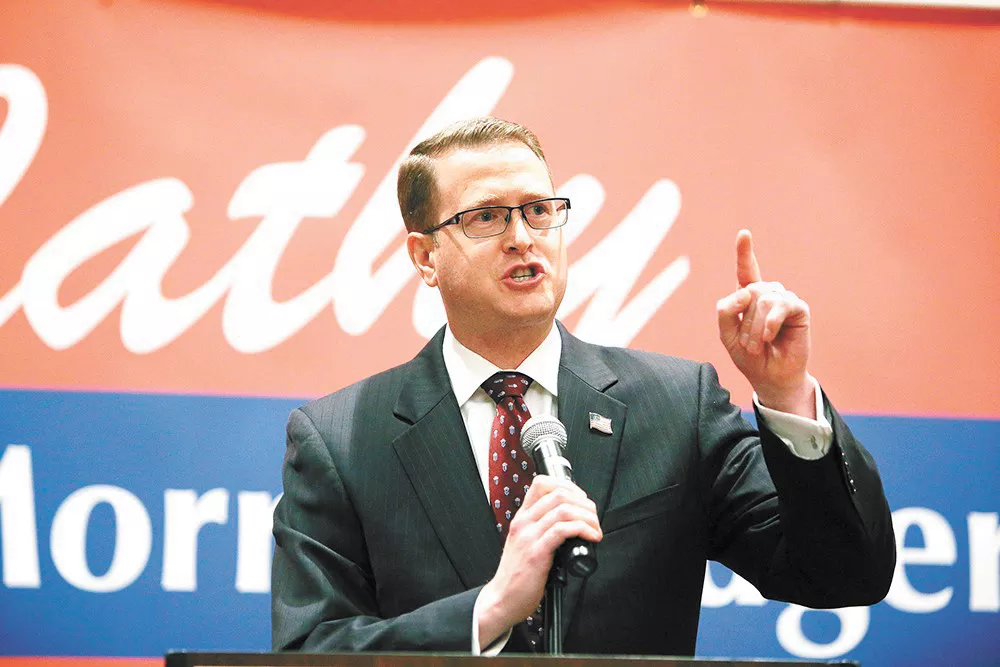 A THIN VEIL OF BIGOTRY
The Faith Leaders and Leaders of Conscience of Eastern Washington and North Idaho join with the Spokane Police Guild, the Spokane NAACP, several Spokane elected officials in the moral call for the resignation or removal of Washington State Rep. Matt Shea from public office.
We are mindful of the life-threatening reality of both Christian Dominionism and white supremacy that exists in our communities and our nation. We recognize that domestic terrorism has become a threat to our freedoms of life, liberty and the pursuit of happiness. We see and hear the words of Rep. Shea and recognize how they stoke fear and promote violence. We have read his "Biblical Basis for War" and declare that his use of Christianity and the Bible are thin veils for his racism and bigotry.
With the epidemic of mass shootings, we are reminded that brutality grows out of words and actions like those of Rep. Shea. We firmly declare that bigotry and violence have no place in our communities.
We hold out the heart of hope and the hands of forgiveness to those seduced by this ideology. Come home to community. Turn around. You are also our neighbor.
We call upon all citizens and government officials to do the right thing by exposing extremism in all forms. Even as we call on Rep. Shea to step down or be removed from office, we must remain vigilant.
As citizens, we must help all elected officials fulfill their obligation to build a society that is just for all. This is hard work and will take all of us of every faith and non-faith, age, color, and class watching what is happening in our communities and our government. We will not remain silent and we encourage others to raise your voices with us. It is the morally right thing for Rep. Shea to resign or be removed from office immediately.
Rev. Genavieve Heywood,
Convener of Faith Leaders and Leaders of Conscience