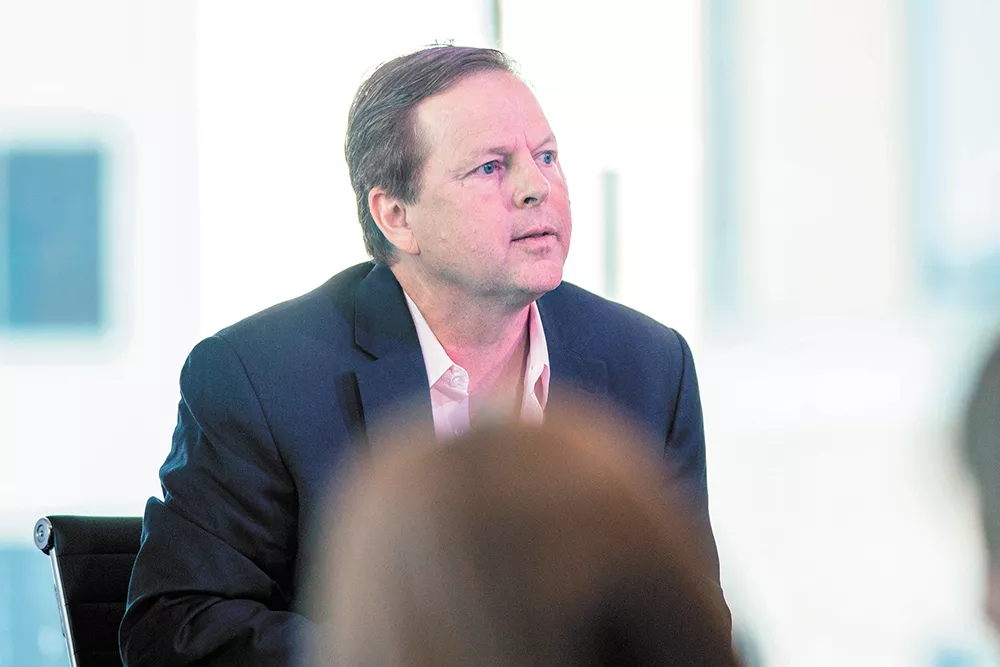 Readers respond to the Inlander's interview with Rob McCann, CEO of Catholic Charities of Eastern Washington, who spoke about attitudes toward homelessness downtown in Spokane (12/5/19):
CONRAD BAGLEY: I agree there is a level of discomfort, which should not dismiss the fact that there is criminal and dangerous behaviors also present.
TERRY PARKER: He is spot on. I remember downtown Spokane before Expo. People who think it is dangerous now are a bunch of snowflakes who need to get lives. And yet back then, not a peep from people being afraid to conduct their business downtown. The streets and stores were packed. ... These are your fellow citizens. We are each others keeper or we aren't. Decide and quit whining.
TINA THORSON: As someone who is on foot down there every single day, I'm so appreciative that you've chosen to stereotype both me and the people I encounter. When I say that I feel unsafe sometimes, it's because I feel unsafe sometimes. No decoder ring required.
MIA ADAMS: I've lived [downtown] for a few years and I've walked and ridden the bus all hours of the night and day. I've never felt unsafe. I've felt annoyed, but people act like they've never lived in a city before. Spokane is a city. There's going to be drugs, crime, gangs, etc., but it's really not very bad. ♦
Readers respond to the Spokane City Council's decision to delay discussion of a tenants-rights ordinance until March ("'Totally Broken Right Now,'" 12/5/19):
LAURA MCNIEL: There are some things in the proposed tenants ordinance that are absolutely ridiculous and need to be taken out. I'm glad it was delayed.
BECKIE SHELLY: If property taxes go up on the landlord then why can't they pass the expenses onto the renter? My bill goes up every year...... so should rent.
DAVE DORAN: Cold homeless people or victims of real estate profiteers — Spokane is on the case! Uh, next spring maybe or sometime if we get around to it. ♦