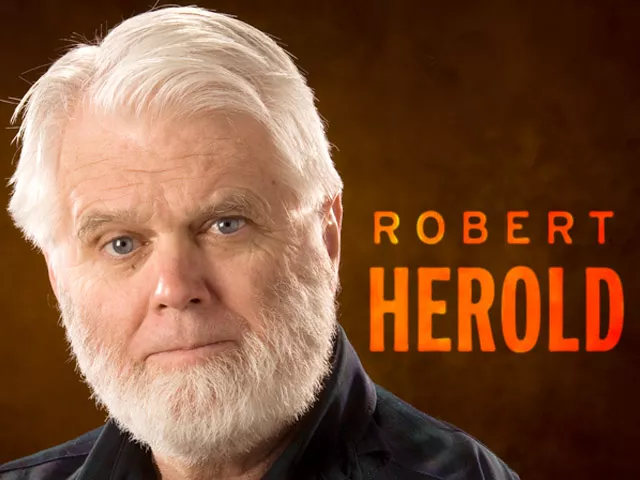 Diane Ravitch, one of the more highly regarded observers of public education, in an article appearing in the latest issue of The American Interest, takes issue with the Obama administration's approach to school reform — his "Race to the Top" competitive funding plan. Obama, argues Ravitch, does little more than tinker with President Bush's problematical "No Child Left Behind" policies. He continues to promote Bush's idea that to revitalize public education, we must emphasize "choice" and "accountability."
Ravitch presents compelling data disputing these assumptions. Her data show that charter schools over this past decade have done no better than mainstream schools — often not as well.
"Accountability," refers to the assertion that good teachers always make for high student performance. Are we talking here about the teacher who, Ravitch observes, has your child for an hour a day, five days a week, as compared to the 53 hours a week the youngster spends using electronic devices (as estimated by the Kaiser Family Foundation)?
This leads to the question: Are test scores reliable indicators? Sometimes yes, often no. Consider: Several states, to look better on the national report card, have dumbed down their tests. Moreover, by focusing on skills rather than thinking — as we do by zeroing in on math and reading — we miss knowledge. Math? For what? Reading? About what? Humanities and the arts are getting shorter shrift, yet it is through the humanities and arts we find answers to the "for and about" questions.
Washington state requires teachers to have demonstrated competence in subject areas. I've taught at the college level for more than 40 years now, and I am still waiting to see a freshman who is anywhere near up to speed on any subject specified on the competency test. Frankly, I don't think "up to speed" is possible. Not at the high school level.
Oh, and then there's that other so-called "solid" accountability data. I refer to the Advanced Placement tests, both in the numbers of offerings and in student performance on those tests. The more AP courses, the thinking goes, the better the high school. The more students passing with grades of 4 or 5, the better the high school.
I've looked over the laundry list of sample subjects that appear on the AP government test; it's a potpourri of politically and historically disembodied factoids. It reminded me of Woody Allen's line: "I took a speed reading course and read War and Peace in 20 minutes. It involves Russia."
My advice? To better understand politics and government, don't waste time studying for the AP government test. Read on your own and take a good college course.
Professor Ravitch believes that fixing public education must be incremental. In this spirit, I offer a short list of incremental reforms that, no doubt, many will consider radical:
1) Drop or limit AP offerings. What began as a effort to challenge better students is now an indus try.When an idea becomes an industry, it's time to dump both. Why not rely on a college challenge system? Your high schooler is fluent in French? She takes a test upon entering college; if she passes, she gets credit for comparable level classes. But as for the social sciences and humanities? Forget it.
2) Add many, many more honors classes to the high school curriculum. Trust me, if you want more challenging courses, taught with more rigor and excitement, go with honors courses. The teacher who can create and then teach an honors class rather than teach to a test will take ownership.
3) Reconsider teacher pay. Last summer, early in our round of golf, the young lady made her first pass on the beer truck. The course backed up, we chatted briefly. She told us that she teaches middle school — but she makes more money from summer beer tips than she does all year teaching difficult eighth graders, including several special needs kids. Class, what's wrong with this picture?
4) Move control of teacher certification. Currently, teachers are certified via the Departments of Education in our nation's universities. How about we move certification into the offices of the Provost or the Academic Vice President? The truth of the matter is that teacher training, like AP, is an industry — a special interest industry — but one "too big to fail." The only way to reign in this special interest is to broaden the constituency at the controls, and thus the debate over what a great teacher looks like.
5) Address the effects of the electronic age on learning. I've begun to notice that our younger students are struggling, as never before, to sustain lines of reasoning. And I'm quite certain that many students who bring computers to the classroom are not just taking notes; rather they are "multitasking." Fair warning to parents: Contrary to what your kids tell you about being able to text, surf the web and check Facebook at the same time, a recent Stanford University study shows that multitasking lowers academic performance.
6) Pick great leaders. Be very, very careful to select principals who are inspirational leaders, enjoy kids, are granted some authority to reward excellent teaching and are also academically gifted. A good principal, as the great education reformer Ted Sizer's work shows, can make a good school. A bad principal can destroy an otherwise capable faculty.
7) Finally, let's drop our delusions. To get at real solutions, we must confront the harsh truth. As Professor Ravitch puts it: "Surely, the student's own effort, the family's engagement with the child, the socioeconomic circumstances of the family and the popular culture do affect the student performance, yet only the teacher will be punished if the student does not improve his test scores."
And let the brickbats fly.