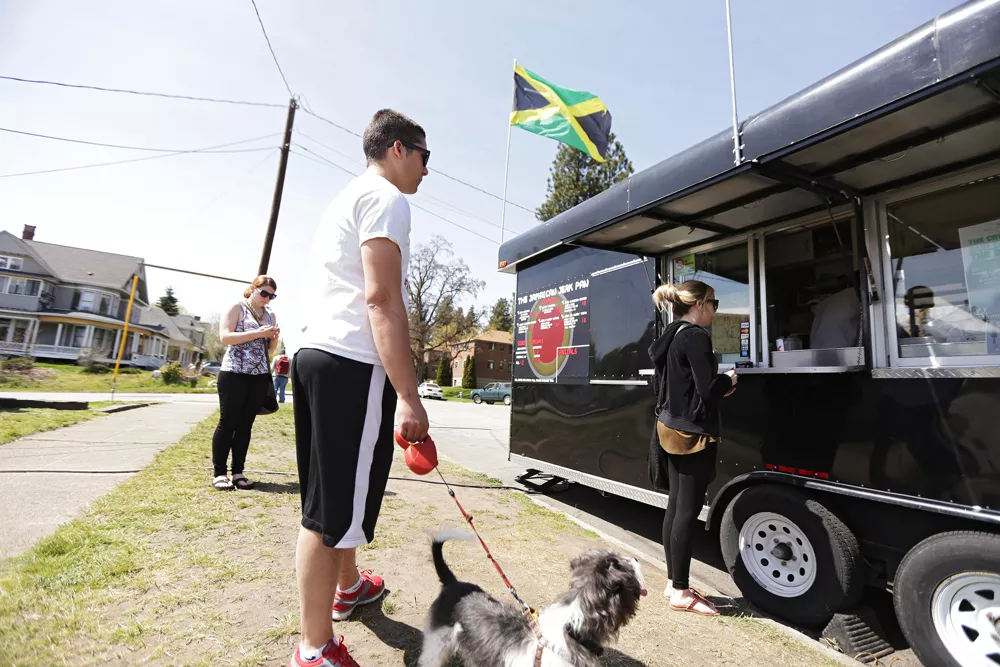 A HORDE OF LAWYERS
Five months after independent investigator Kris Cappel was hired to assess the city's decisions surrounding former police Chief Frank Straub, she still hasn't received all the documents she requested from the city of Spokane.
City legal staff have asked for approval to spend an additional $136,000 on outside legal counsel Michael McMahon in its defense against Straub's civil lawsuit, bringing the total to $185,000. On Monday, City Council President Ben Stuckart drew a line in the sand.
"I'm very concerned the documents have not been released to our independent investigator," Stuckart told Assistant City Attorney Sam Faggiano. "I cannot vote to spend more money on legal fees to defend the city when the citizens and council's needs are not being met in the independent investigation."
There are so many lawyers surrounding the Straub situation — even the lawyers have lawyers. By the Inlander's count, at least 24 DIFFERENT ATTORNEYS have weighed in on one aspect or another of the Straub controversy. And now, because of Cappel's difficulty obtaining documents, City Councilman Breean Beggs has proposed adding yet another attorney.
A briefing paper from Beggs last week recommended that the city council ask the mayor to hire Michael Harrington as a new attorney; Harrington would then retain Cappel. Under that circumstance, the thinking is that Cappel would be able to read city documents without risking waiving attorney-client privilege at a time when the city is embroiled in Straub's lawsuit.
Councilwoman Karen Stratton, who previously served on the joint committee guiding the direction of the investigation, echoed Stuckart's intention to stop approving new payments to lawyers until Cappel receives unredacted records.
"I'm fed up. I'm really fed up," Stratton says. "It's bordering on ridiculous we can't make this happen faster and give the investigator what she needs." (DANIEL WALTERS)
RULES ROLL IN
Coeur d'Alene city staff have unveiled a new set of proposed rules for the city's largely unregulated FOOD TRUCKS, which have proliferated in the Lake City in recent years.
The new rules are two years in the making and were crafted in response to complaints about the location, signage, length of stay and waste produced by mobile eateries, says Renata McLeod, the city's municipal services director and clerk, who estimates that there are 43 food trucks in Coeur d'Alene.
The drafted seven pages of rules, which could be revised by the city council, would require food truck operators to have a seller's permit, meet fire and electrical codes, operate in commercial zones, provide trash containers and have an approved method of disposing of wastewater and grease, among other requirements. The rules also give the city council the right to revoke a food truck permit if someone closely involved with it has been convicted of a crime involving a minor or controlled substances within the previous five years.
McLeod says that the level of regulation a food truck will be subjected to under the proposed rules depends on how long they're parked in a given location. Those that stay more than 180 consecutive days at one location need to be reviewed by city staff and could be subject to building, parking, landscaping and other requirements. McLeod says she's heard feedback from affected food truck owners, some of whom she says have balked at the proposed rules. But she says that city staff have tried to strike a balance.
"We just really don't have the staffing for something intense," she says. "We think this iteration is a pretty simplistic format for everyone to follow and for us to enforce." (JAKE THOMAS)