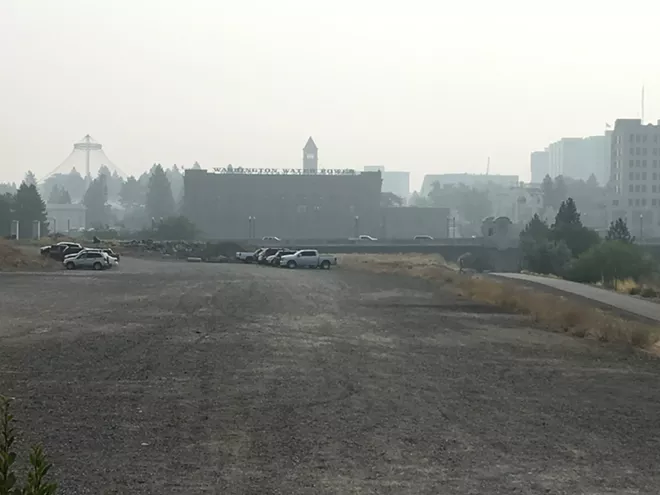 ON INLANDER.COM
ARTS & CULTURE:
In a piece of her artwork up on a wall in the Marilee, Sierra Duran describes how buildings inspired by downtown fade into a woman's face, in part, she says, a comment on the struggles of falling in with the wrong crowd downtown.
"Some people do get really stuck down here if you get mixed up with the wrong people," she says. "There's a lot of drug abuse. That's the main reason I was stuck."
Learn how you can see artwork by Duran and other artists who are currently or formerly homeless
at an upcoming Volunteers of America fundraiser.
NEWS:
The rise and fall and rise of a pitch for a downtown Spokane stadium,
explained
.
IN OTHER NEWS

'Sleepy' Spokane, wake up
Spokane got
national attention this weekend
after the
Associated Press
wrote about how cool we are.
Plane stolen at SeaTac ends in single death
The
Seattle Times
reports the
final conversations Air Traffic Control had with a SeaTac employee who stole a plane this weekend
as he flew over the Puget Sound, eventually crashing and dying in "a joyride gone terribly wrong."
Wildfire closes parts of Glacier National Park
A fire started by lightning this weekend has
forced evacuations and partial closures of Glacier National Park
, the
Flathead Beacon
reports.
Air quality unhealthy
Speaking of fires, there were plenty started over the weekend, leaving much of the region shrouded in smoke and making
air quality unhealthy
.