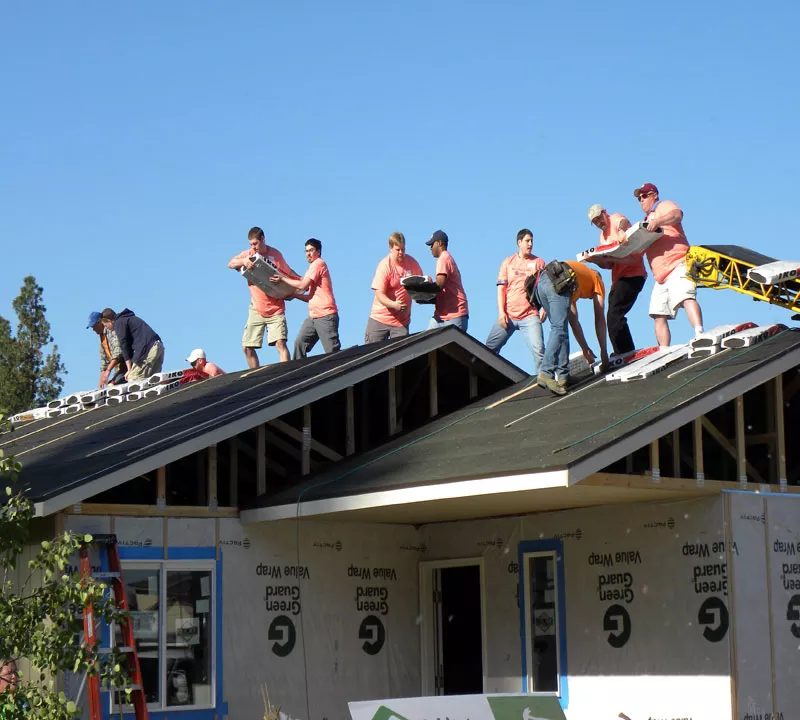 As a society, we face a growing problem that we pay for in multiple ways. The places we feel the safest might have environmental hazards causing a major threat to our well-being. Housing and Urban Development Secretary Shaun Donovan made the link between health and housing clear at a recent conference in Detroit, noting, "You can predict the life expectancy of a child by the zip code in which they grow up. This is wrong." As a research group called Children's HealthWatch states, "A safe, decent, affordable home is like a vaccine — it literally keeps children healthy."
Millions of children are harmed every year in their homes by environmental hazards, including mold, lead, allergens, carbon monoxide, pesticides and radon. The Healthy Homes Initiative enacted by Congress in 1999 directed HUD and the Centers for Disease Control to address all home hazards and to create ways to test for and resolve such conditions. It is worth remembering that those living in poverty have the highest exposure to substandard conditions.
Allergens in low-income homes cause an estimated 13 million missed school days and $3.2 billion in treatment costs. Lead exposure has also become one of the most common pediatric health problems in the United States today. Lead can be found in imported toys and jewelry, gasoline in the soil and layers of old paint in homes built before 1978. Lead-based paint can be covered up, but often do-it-yourselfers aren't aware of how much lead is being released into the air with each new project on vintage homes or furniture. Even low-level lead poisoning in children under age 6 can affect IQ and cause attention and behavior problems.
The surgeon general has warned that radon is the second leading cause of lung cancer. Spokane County has one of the highest indoor radon levels in our state. This colorless, odorless, radioactive gas is hazardous to humans and can cause lung cancer, even if one has never smoked.
Through our screening process, Habitat for Humanity witnesses the current housing conditions of applicant families who have very low incomes. The conditions are often heartbreaking. That's why Habitat for Humanity has launched a Neighborhood Revitalization Initiative to conduct testing for home hazards and energy efficiency for those with very low incomes. The energy audit measures how much heat is escaping the home and whether proper ventilation exists. Corrective measures are taken to fix old problems, such as properly covering lead-based paint, putting down moisture and carbon monoxide barriers, insulating the homes, sealing gaps and insuring proper venting.
Old appliances and hot water tanks that are using too much energy or leaking pollutants are replaced with Energy Star-rated ones. Furnaces are being maintained, and in some cases, replaced. Home occupants are taught how to identify problems, use test kits and resolve issues.
Habitat for Humanity's goal is to make 80 homes healthier in Spokane County over the next six months. Of those, six will include critical home repair efforts for veterans — a program called Habitat Repair Corps. The overall goal is to reduce hazards in the home, resulting in healthier occupants, while reducing pollution on our earth by making the home more energy-efficient. A home is not affordable unless it is efficient, healthy and safe through the lifecycle of the home.
To learn more, visit habitat-spokane.org.