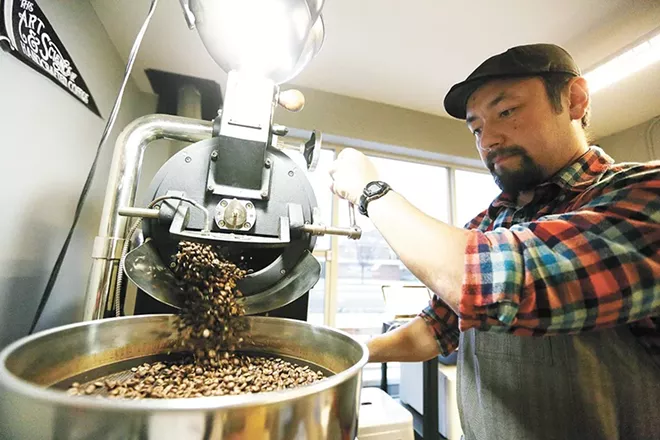 D
ue to COVID-19 outbreaks linked to the dining and nightlife scene
, as well as positive test results among staff and/or customers, several restaurants and bars across the Inland Northwest have decided to temporarily close amid an ongoing spike in coronavirus cases across the region and the nation.
While many local eateries have been forthcoming when an employee or recent customer tests positive for the virus, quickly closing to the public to sanitize and regroup, others without any COVID-19 case links have also done so in the interest of public safety. Others, meanwhile, have also been forthcoming after learning of employees who've been exposed outside of the restaurant to a positive case.
The
Inlander
will continually update this list, sharing both venues that have been directly connected to positive cases as well as those opting to close despite Spokane County's current standing in Phase 2 of Washington's reopening plan, which has allowed for limited dine-in service since mid May.
Updated July 28, 1:40 pm

Ongoing closures linked to positive cases (staff or customers)
Garageland
The Brown Derby
Satellite Diner & Lounge (closed through July 31)
North Star Taps

Previously closed due to positive case on staff, or staff had outside contact with positive case
<!—————————————————————EndFragment—————————————————————>
<!—————————————————————StartFragment—————————————————————>
Two Seven Public House

Embers by the Lake

Le Peep Cafe
Bardenay Restaurant & Distillery

Beet Basil
219 Lounge
Remedy Kitchen & Tavern

Nectar Beer & Wine
Dutch Bros Coffee
(Division St. location)
The Elk Public House

The Lantern Tap House
Belle's Brunch House

<!—————————————StartFragment—————————————>
Charlie P's
<!—————————————EndFragment—————————————>
Capone's Pub & Grill
Restaurants in temporary closure; no known positive cases
Ruins
(until further notice; Stella's Cafe still open)
Central Food
(closed to dine-in through 2020; retail food sales to continue)
Hogwash Whiskey Den
(closed through July 31)
Inland Pacific Kitchen
(closed through July 31)
Churchill's Steakhouse
(takeout available)
Mountain Lakes Brewing Co.
(closed through July 31)
Zola
(until further notice)
Palouse Bar & Grill
(takeout only)
Flatstick Pub
(until further notice)
Restaurants that previously closed out of caution, now back open

Method Juice Cafe
The Globe