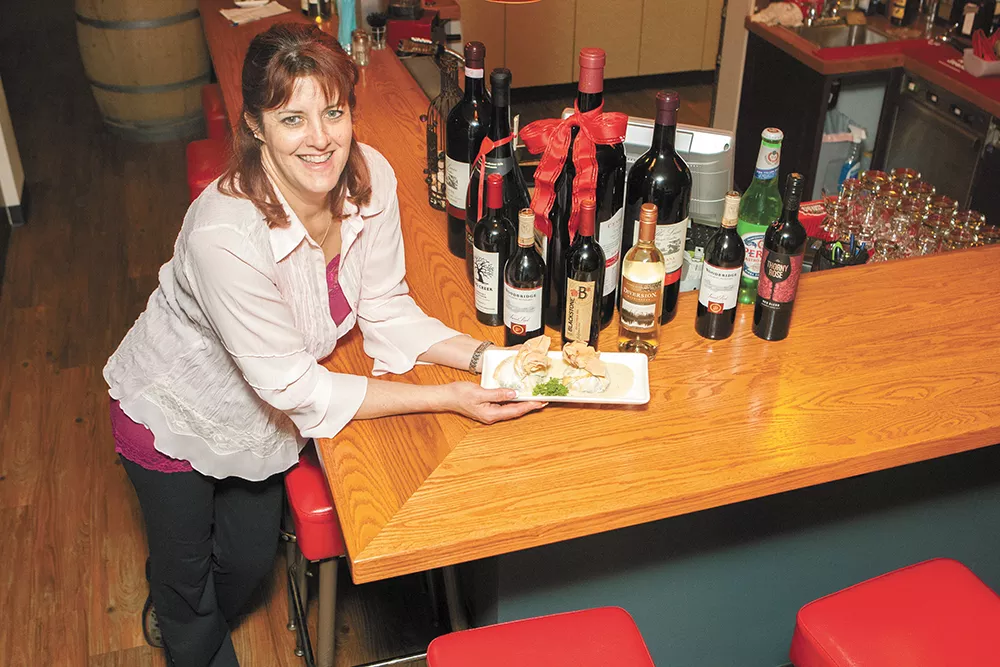 In April of 2012, a fire severely damaged Opa Pizza, a Greek and Mediterranean restaurant in North Spokane, but a new eatery has risen from its ashes — Renatus.
"This place really burned. There wasn't much left when we came onboard," says general manager Shannan Marrs. Despite the fact that there was little remaining of the physical restaurant, Marrs didn't want to completely abandon what the previous owners had built.
She decided to keep serving pizza along with Greek and Mediterranean food (including Italian fare) and even kept Opa as the corporation's name. Given the building's past, Renatus — Latin for "born again" — seemed a fitting moniker for the restaurant, says Marrs.
Although the restaurant has been reborn, sticking to tradition remains important.
"We try to stay pretty traditional to the Mediterranean and Greek cuisine, because there isn't really anything [like it] on this end of town," Marrs says. She doesn't think it's just her unique menu that makes Renatus stand out.
"I think it's more that we're all homemade. Ninety percent is [made] from scratch," she says.
Marrs believes her fresh, made-to-order menu is one of her restaurant's best attributes. Soon, it will expand.
"We are just waiting for spring to come so we can open our patio. That'll be our big hurrah for the restaurant," Marrs said.
In light of the patio's debut, Marrs says she'll be developing some fun finger food to pair with a glass of wine from a lengthy (and still expanding) wine list.
With Renatus less than a year old, Marrs is still a rookie in the restaurant industry. With early mornings and late nights, she admits the hours have been tough and jokes about putting a cot in the back. But there's one thing that makes it all worth it for her —
"It's the people," she says. ♦
Renatus • 10411 N. Newport Hwy. • Closed Monday, Tue-Thu 11 am-9 pm; Fri, Sat 11 am-10 pm; Sun 4 pm-9 pm. • renatusofspokane.com • 368-9871