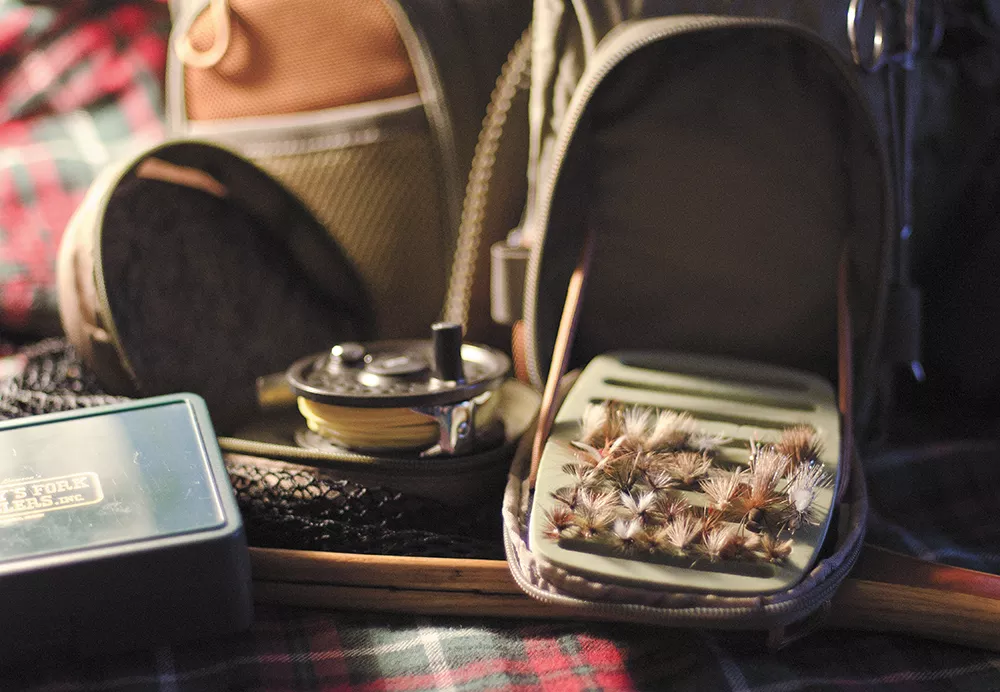 With a warming of the season comes the renewed call of the water. Down from the mountains, spring runoff comes charging through the Inland Northwest. Surging and churning, the cold current rolls by, high and swift and muddied. Water swells its banks, flooding over the low rock beds and tangled brush along area rivers.
This time of year, I find myself gazing down at the Spokane River with the fascination of a hydrologist. Mentally, I notch the waterline along its steep banks, waiting impatiently. As I pass other rivers, I glance over bridge railings in search of shallow currents.
As regional families ready for spring camping trips or lakeside picnics, I hunt for fishable water.
The heartiest anglers can fish year-round, braving the rain and ice and cold through the winter months. I stick to the warmer seasons, which means every spring I get an itch to hit the water just as heavy runoff makes many rivers dangerous or unreachable.
So instead I commence to watch and prepare. First, I inventory my modest collection of fly lures, counting out the blue-winged olives, bead-headed prince nymphs and elk-hair caddis flies. Each delicately hand-tied, now resting in neat rows in my fly box. How many frayed with age? How many lost last year to snagged tree branches?
Then, I will assemble and disassemble my rod, checking the joints, lines and reel. Going through my fishing vest, I will ensure that all my small tools and supplies remain in proper place.
Fishing licenses must be renewed, as well as a new Discovery Pass for accessing state-owned river bank. For a final stop, I swing by the nearest fly shop to restock and check the latest flow reports.
Standing around the front counter, locals take pride in the challenges of fishing the Spokane River, with its rapid currents and ever-shifting conditions. Many readily offer up their candid advice, successful fly patterns and encouragement.
It's a spring ritual like any other — based on anticipation of another year's renewal. Life returns again to the hills we call home. The world turns green. Each day grows longer than the last.
Soon, I will make my way down to the water. Rod in hand, I will step out to the gleaming river's edge and attempt that first shaky cast of the season. And I know cast by cast, it will slowly, almost imperceptibly, turn to a warm, rhythmic tranquility all but forgotten over the long winter.
In the meantime, I'll be watching the water. ♦