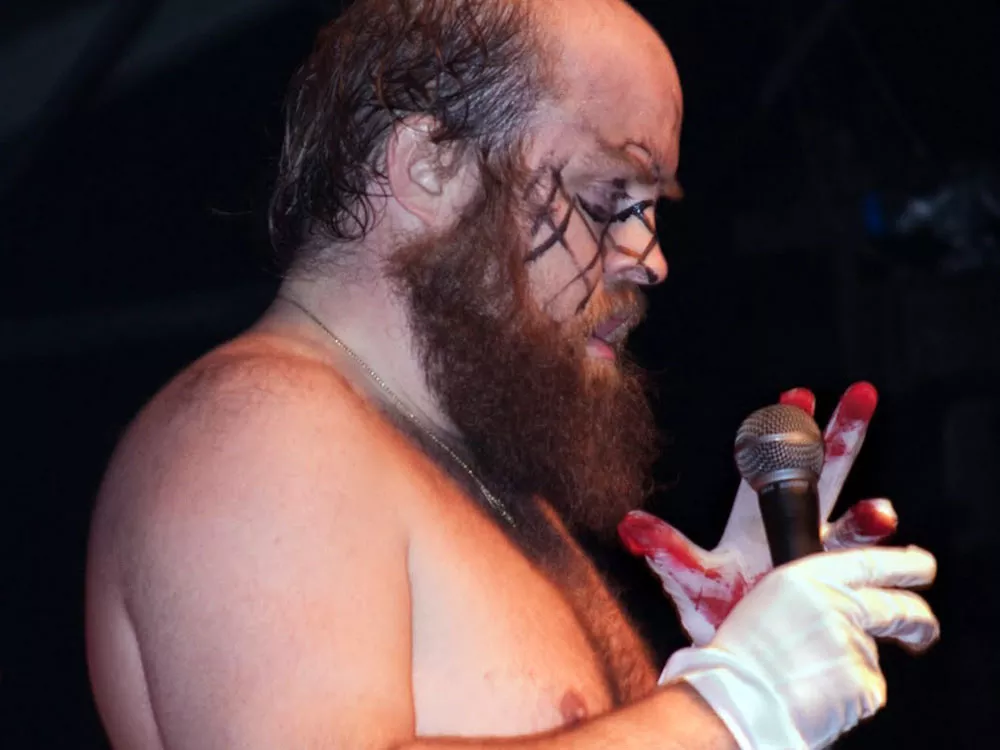 Is Les Savy Fav the best rock band on the planet? There's a strong case for it. These Brooklyn art punks have built a loyal following the old-fashioned way, making some of the smartest, sassiest, most exhilarating rock music in these modern times.
Its live shows are infamous, thanks to frontman Tim Harrington, a red-bearded mad monk with a balding pate and a hefty beer gut who strides the stage in fur capes, little girls' dresses, tightywhiteys and body paint.
Of course, this wouldn't mean squat if Root for Ruin didn't measure up. Fortunately, it does. "Appetites" is profane, ironic and revealing: "We've no shame and we've no pride." Harrington is sneering and defiant on "Dirty Knails," then drops the menace and turns on the charm for "Let's Get Out of Here," a stirring, desperate love song.
This is the sound of a ferocious, seasoned rock force at its creative zenith. Listen.
DOWNLOAD: "Dirty Knails"
WATCH: