It's one thing to hike a remote trail, summit a mountain or shoot a rushing river, but it's another thing to bring back photos that really capture the immense power and beauty of the Inland Northwest. Many dedicate their lives to chasing such images — packing their gear to snowbound valleys or far-flung peaks. It's a skill that often takes years to perfect. But to help, we've asked four regional photographers to share their advice on making great outdoor pictures.
They all agree it takes passion, patience and an eye for light, but here are a few more tips:
Plan and pack camera gear accordingly
Jed Conklin, 37, an experienced Spokane-based adventure photographer, says his equipment often depends on the assignment. Whether covering a war zone or ski trip, you need to plan ahead. "When I'm up in the mountains, I want something light," he says, often taking the bare essentials of two Nikon bodies and two lenses in soft cases, which protect against falls. If he's shooting a wet environment, he packs gear in dry bags. If weight is not an issue, he will carry Pelican hard cases. But fancy gear doesn't mean much if you can't get it where you're going. Conklin says to shoot with what you have. "People get too tied up in equipment," he says. "Get the best gear you can afford and go do the best work you can do." More of his work can be found at jedconklin.com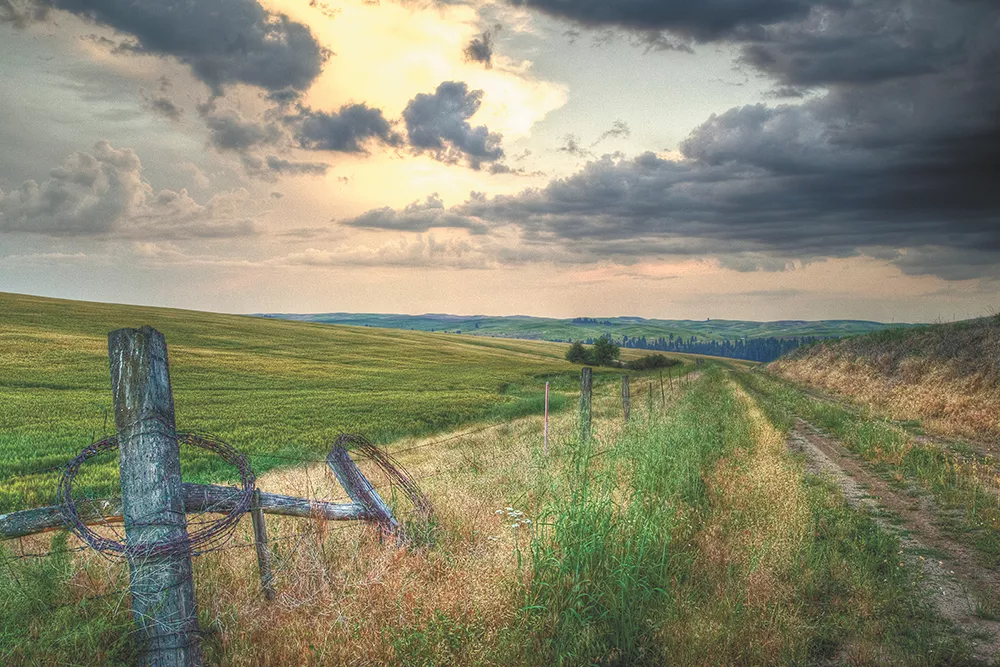 Trust your eyes and edit with emotion
Heather Biggs, a fine arts photographer from Cheney, says images should draw viewers into them. "The best equipment out there for photography is given to you at birth," she says. "How you see things, and the specific way you look at the world, greatly affects the images you produce." She encourages photographers to use natural lines to lead viewers into photos. She also believes in trying to convey emotion through careful editing. "Remember the emotions you felt when you were photographing a specific location," she says. "If you're a realist and prefer not to do any postproduction, try to convey how the location made you feel while framing and setting up your shot." More of her work can be found at heatherbiggsphotography.com
Capture people in unique places
They say the best camera is the one you have with you. Joe Greer, 25, takes almost all of his photos with his iPhone 5s, posting them on Instagram (@ioegreer) for his more than 91,000 followers. The Spokane-based photographer says he enjoys shooting at some of the region's most iconic locations like Palouse Falls, Steptoe Butte and the Cascade Mountains, but often it's the juxtaposition of people in these locations that adds depth to his work. "I really enjoy photographing people in these powerful outdoor environments," he says. "To me people are the heartbeat of photography." He says foggy weather, reflective lakes or unusual vantage points also help add layers. More of his work can be found at instagram.com/ioegreer
Take advantage of the "golden hour"
All photographers know the importance of lighting, and nature offers no better glow than those brilliant transitional hours at sunrise and sunset when the world turns to gold. Chip Phillips, a 42-year-old fine arts landscape photographer, says the right time of day can add a powerful vividness to your photos. Out on the rolling hills of the Palouse, the golden-hour light wrings out all of the sharpest color and contrasting shades. "Although don't throw out the idea of shooting midday if the light isn't harsh," he says. "Blue sky and puffy clouds are great during midday down in the Palouse throughout the spring and summer." More of his work can be found at chipphillipsphotography.com ♦