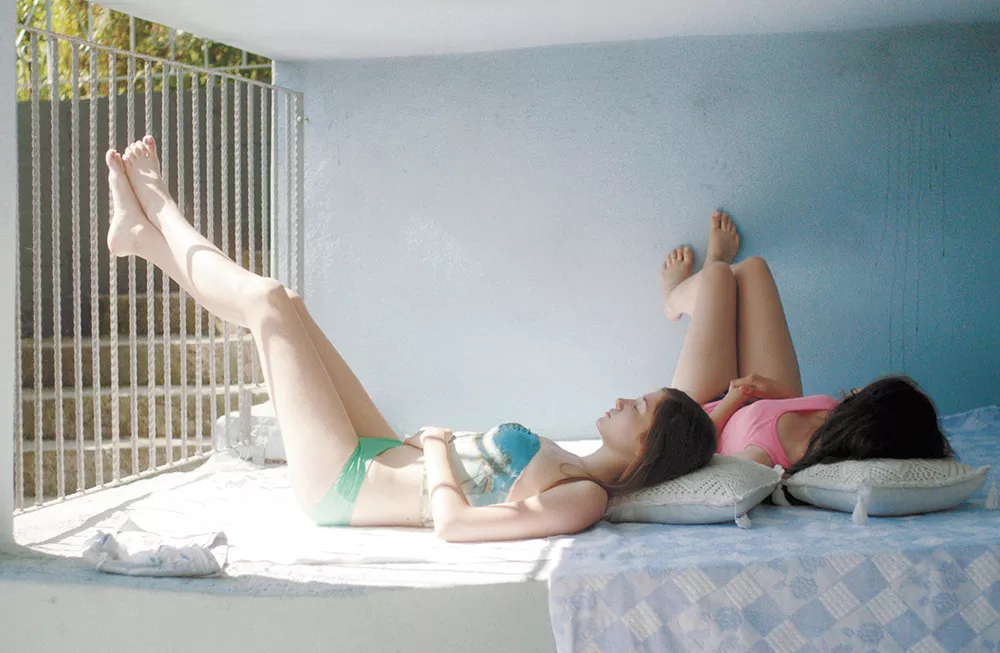 Despite its surface similarities, Deniz Gamze Ergüven's Oscar-nominated feature debut is not a Turkish remake of Sofia Coppola's 1999 film The Virgin Suicides. While both concern the story of five sisters navigating puberty and adolescence, that's where the resemblance ends. Mustang eschews wispy meditation in favor of a direct and naturalistic narrative that deftly straddles a line, lamenting the girls' woes while celebrating their defiance in the face of a repressive culture.
School's out for the summer, and — from youngest to oldest — Lale (Günes Sensoy), Nur (Doga Zeynep Doguslu), Ece (Elit Iscan), Selma (Tugba Sunguroglu), and Sonay (Ilayda Akdogan) enjoy an end-of-semester frolic at the beach, engaging in chicken fights with fellow students. It's only when they return home that they discover a nosy neighbor has tattled to their grandmother (the girls' parents died in a car crash 10 years earlier) that the sisters were "pleasuring themselves on boys' necks."
That's the first sign of the oppressive nature of these girls' existence and the patriarchal culture that surrounds them: The sisters are reduced to the very base essence of their gender. Their uncle, Erol (Ayberk Pekcan) intervenes, and soon there are walls and bars on the house, turning it into a prison; while suggestive clothing, phones and computers are locked away, the sisters are outfitted with "shit-colored" formless dresses and instructed in cooking and sewing.
As the family turns the house into a "wife factory," intent on marrying off the girls before some tryst renders them "spoiled" (there is more than one scene depicting a doctor doing a "virginity report"), they rebel in various ways. There is much joy to be found in this lashing out, sneaking off to a soccer game or meeting up with a boyfriend, but throughout these scenes, there is an undercurrent of dread, of the girls getting caught, of the punishment ever lurking in the wings.
Ergüven and co-writer Alice Winocour utilize this tension throughout the film. The focal point of this long-haired hydra is Lale, the youngest, and in the end, the most defiant. Much like the hard-to-tame horses that share the film's title, her character (and performance) is a bucking, restless presence that grows into a rallying cry. Mustang is a wonderfully shot and beautifully acted (mostly by non-actors) film that spits in the face of oppressive forces while only mildly stumbling over rookie errors (including a totally unnecessary voice-over). It's a gripping and wild film that can't be tamed.♦