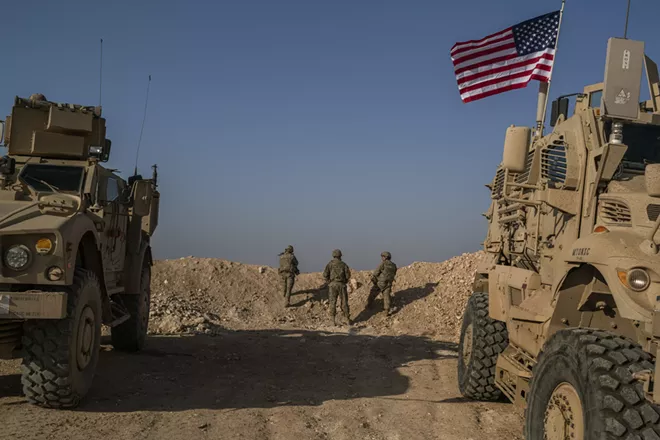 ON INLANDER.COM

NATION:
With American troops withdrawing from northern Syria, the Kurds have hastily
forged an alliance with the Syrian government
after the Turkish military attacked several Kurdish-controlled towns.
NEWS:
Yakima Nation and Lummi Nation tribal leaders held a press conference yesterday calling for the federal government to
remove dams along the lower Columbia River
.
IN OTHER NEWS...

Putin moves in

The vaccum left by American troops withdrawing from northern Syria has prompted Russian forces to move into the area, illustrating the shifting power balance in the region. Russian authorities say that their troops will patrol territory between Turkish and Syrian forces. (
New York Times
)
A house divided
The Trump administration's effort to pressure Ukrainian authorities to investigate a political rival caused severe internal divisions in the White House, with former national security John Bolton telling an aide to alert White House lawyers, House investigators were told yesterday. Bolton allegedly described Rudy Giuliani, Trump's personal lawyer who was involved in the effort, a "hand grenade who's going to blow everybody up." (
New York Times
)
Debate, debate!
The New York Times
and CNN are hosting a debate with the Democratic presidential candidates tonight. It starts at 8 pm eastern time.
(New York Times
)
Stalled negotiations

After months of negotiations, union nurses and other hospital workers at Sacred Heart Medical Center will vote next week whether to authorize a strike. (
Spokesman-Review
)