Charlie Connor wants you to enjoy your meal at Wild Sage American Bistro, but he also has a personal interest in giving you healthy options. An insulin-dependent diabetic who was diagnosed with celiac disease as a youngster, Connor knows all too well how food impacts your daily life.
"If any restaurant knows gluten-free, it's us," says Connor, noting that Wild Sage has spent the past seven years perfecting their gluten-free menu, including bread.
He relishes "knowing that I am creating a memorable experience for someone on a daily basis."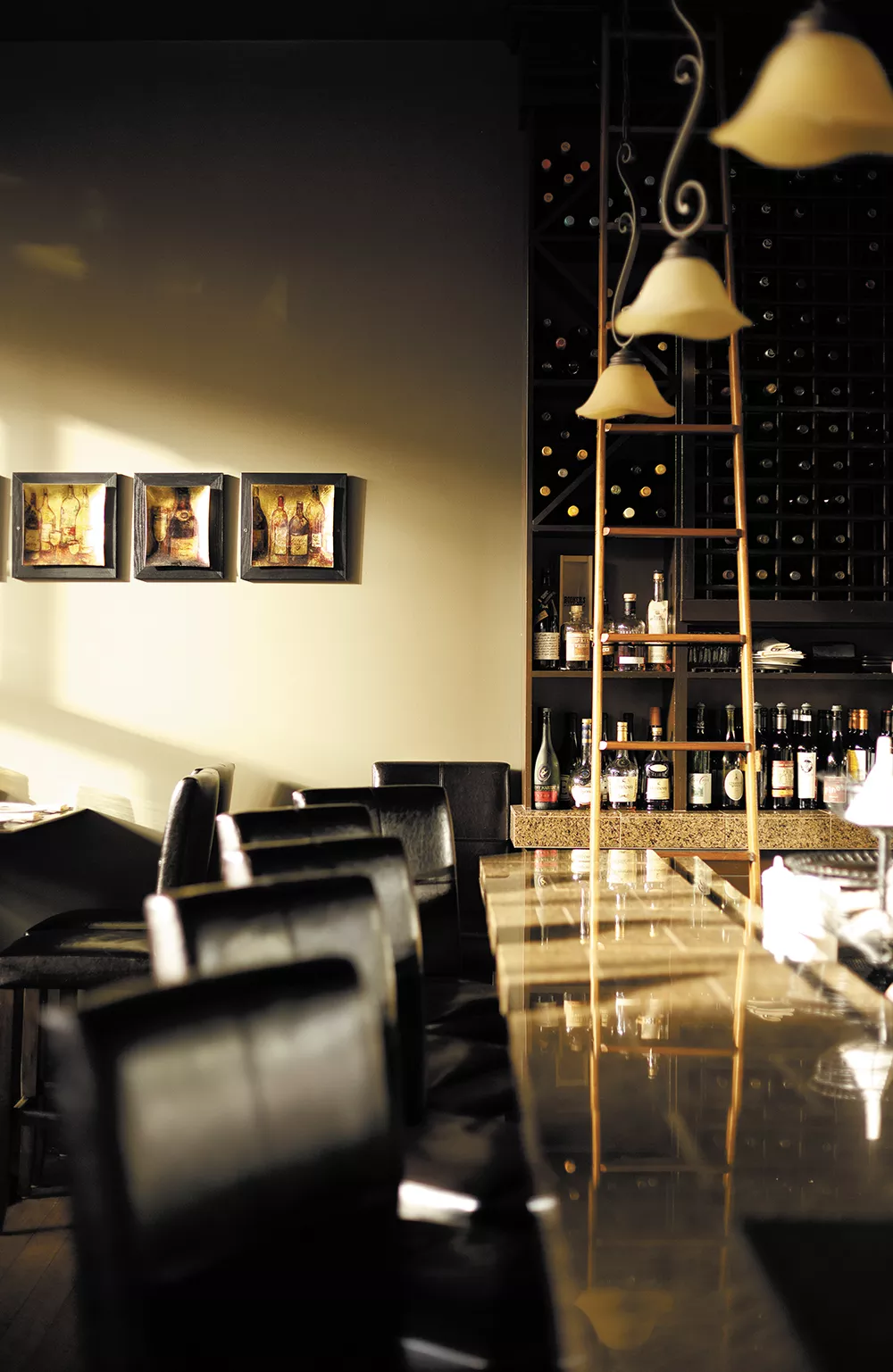 It's a commitment to quality that has consistently earned Wild Sage top ratings on customer-driven websites such as Yelp and Urbanspoon. "I want people to enjoy our food with minimal processing. Let the quality of our ingredients and consistent execution speak for itself," Connor says.
As much as possible, those ingredients are local and regional foods: Washington's Double R Ranch beef, sustainably raised steelhead from the Columbia River, and C&S Hydro-Huts greens; and Idaho's Snake River Farms beef, Silver Creek Farms golden trout, and Deerfield Farms tomatoes. Wild Sage even grows some of their own vegetables and fruits.
"I've designed a menu that allows me to be creative on a daily basis, and work within the limits of what is in season and available," says Connor, who describes the menu as eclectic — featuring items as diverse as quinoa-black lentil cakes, goat cheese-stuffed chicken breast, coconut curry pasta, bouillabaisse, a kale Caesar salad, Yukon gold potato taquitos, and even steaks and burgers.
"There is a range of influences on our menu, with known flavors that go well together," says the 33-year-old executive chef, who started working in the industry as a teenager. "Just enough cutting-edge not to scare you."
Since graduating from Spokane Community College's Inland Northwest Culinary Academy in 2001, Connor has worked his way through a high-profile roster of local restaurants, including Beverly's at the Coeur d'Alene Resort, Max at Mirabeau Park Hotel and P.F. Chang's.
Acknowledging that the food industry is not without sacrifice, Connor credits his parents for some of his success. "My father's work ethic rubs off on me daily," he says, while his mom's "ability to worry and over-plan" has been a real plus.
"Another excitement about cooking," says Connor, "is that there is always more than one way to do it. I can learn something new on a daily basis from my crew, my bosses, my mentors, my mistakes." Connor says that he also continues to learn from his guests, especially those like himself who have special dietary needs.
What's next for this energetic chef? When he's not cooking, life's about enjoying the beauty of the Inland Northwest — fishing, camping, barbecue, time with family and friends.
But most days, he's in the kitchen. "I just want to make a little impact in this world," says Connor, "and leave an impression where I have put my heart and soul."♦
---
Leek, Potato, and Kale Chowder
Heart-healthy, easily converted to gluten-free/vegetarian, this soup is perfect for a chilly afternoon.
2 tablespoons butter or butter substitute
2 cups leeks, white part only, small dice
¾ cup celery, small dice
3 garlic cloves, sliced thin
1 teaspoon kosher salt
2 tablespoons gluten-free all-purpose flour
6 ounces sweet white wine
Pinch nutmeg
2 cups Yukon or russet potatoes, small dice
2½ cups water
1 cup lacinato, or black kale, rinsed and chopped
1½ cup whole milk
Salt and pepper, to taste
Lemon juice or white wine vinegar, to taste
1. "Sweat" leeks, celery, and garlic with butter and salt on medium-low heat until softened.
2. Stir in flour and cook a few minutes.
3. Add wine and nutmeg and stir.
4. Bring to a low boil to cook out the alcohol.
5. Add diced potato and cold water; increase heat to medium high and bring to a simmer.
6. Cook until potatoes are tender (not mushy), approximately 15-20 minutes.
7. Add kale and milk and warm through, as to not overcook the kale.
8. Season to your taste with salt and pepper.
9. Finish with a dash of vinegar or lemon juice.
Makes approximately 5 cups