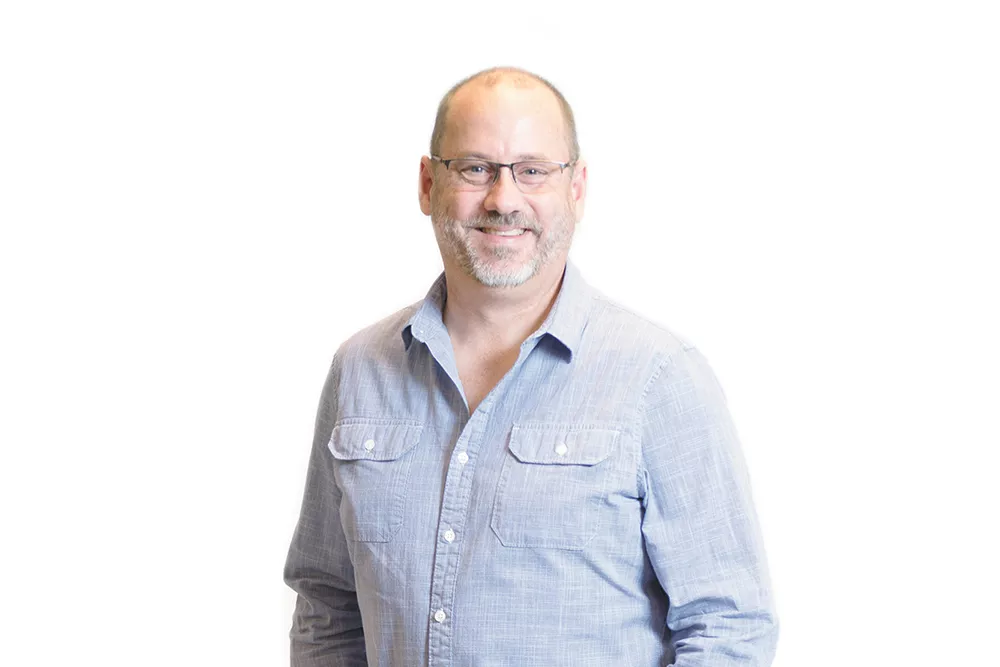 At one point, the Spokane AIDS Network had 17 staffers and a house on the lower South Hill from which it provided HIV prevention and care services across Eastern Washington.
But then in 2016, when SAN lost the state contract it had relied on for years, the organization transferred its clients to the Spokane Regional Health District, sold its building, let go of staff and contemplated the future: Should SAN shut down completely?
Ultimately, the organization decided it still had a vital role to play — building community and plugging holes in services — and recently named Grant Ogren its executive director, the group's first since 2017.
We chatted with 51-year-old Ogren last week about what's next for SAN. Our interview has been lightly edited for clarity and space.
INLANDER: How did the organization deal with the loss of state funding?
OGREN: We had to evaluate whether, No. 1, the organization was viable to continue. We didn't have employees, we didn't provide care and prevention and those kind of things. Could we still have a space — not a physical space, but did we have a place in Spokane? The board took about a year to evaluate that. We did a lot of surveys with clients. We talked with Regional Health to find out what was missing, what was still needed in the community.
When SAN was in full mode, we had contracts with the state to provide case management and care management and prevention. But we also had private donors who helped with the extras — the emergency bus pass, gas needed, food cards, all those kinds of things. Well, when Regional Health took over in 2016, they're state funded, not donor funded, so a lot of things that SAN did weren't being done. Those are the gaps, and so in that year we found that there was definitely a need.
At this point, do you have any aspirations to return to the previous paradigm where you had a dedicated gathering place and 17 staffers?
Not to that extreme. It's possible down the road. For now, we [want to be] a dedicated space, providing community. We'd like to venture out into providing some testing, a little more on the prevention side. But our biggest thing is community, making sure that people living with HIV and AIDS in Spokane have some place to call their own. There is still so much stigma, everywhere, Spokane being one of the places where there's a lot of stigma.
As the new executive director, what are some of your near-term goals as you're rebooting the organization?
We have an emergency program that we work with Regional Health to provide things that they're unable to provide. There are a lot of people in this community who go from homeless to housed and so we help to provide beds and linens and the kinds of things that the Department of Health doesn't have state funding for — pantry items, food items. We do those kind of emergency services on a weekly basis, and I really want to boost that program up. I want to bring more money in to be able to fill more of those gaps. That's the key thing I'm working on.
In some ways, it feels like HIV/AIDS has fallen out of the headlines a little bit. Do you feel like that's a sign of progress, or is it a step backward?
I think it's both actually. Part of it is progress. [Also] people don't want to hear about it anyway. It's not a pretty disease. ♦
SAN, in cooperation with the Spokane Regional Health District, is hosting the Spokane AIDS Walk and Strength for the Journey BBQ, on Saturday, Sept. 28, 11 am-4 pm. The walk starts at the Health District building at 1101 W. College Ave., with the barbecue lunch to follow.