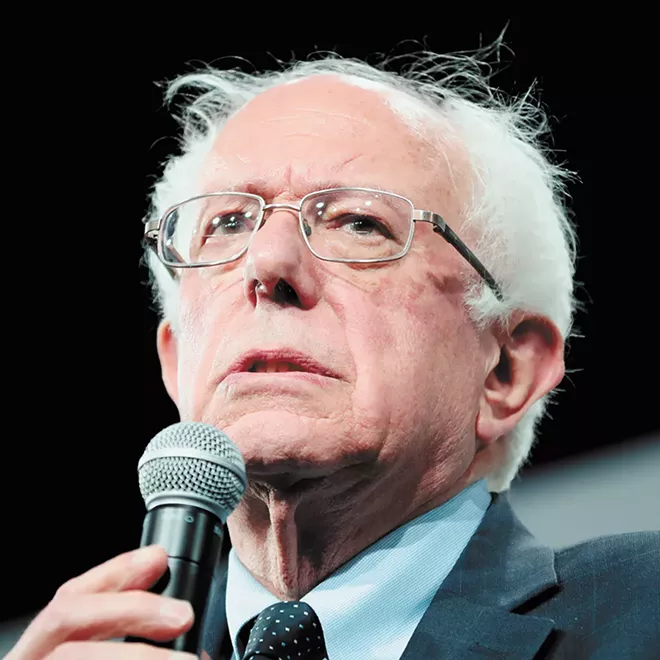 By Sydney Ember, Reid J. Epstein and Lisa Lerer
The New York Times Company

B
URLINGTON, Vt. —
Sen. Bernie Sanders said Wednesday that he was continuing his campaign for the Democratic presidential nomination despite suffering big primary losses this week, and that he planned to attend the scheduled debate Sunday against former Vice President Joe Biden.
Sanders, appearing at an afternoon news conference here, said he was not quitting the race and wanted to debate Biden, who handily defeated Sanders in four states Tuesday.
Listing a number of the issues on his progressive agenda, he addressed Biden directly and asked "Joe, what are you going to do?" about issues like health care, income inequality, mass incarceration and the criminal justice system.
"Last night obviously was not a good night for our campaign from a delegate point of view," Sanders said. But he asserted that he was "winning the generational debate," saying that while Biden was appealing to older voters, he was drawing younger Americans, and that the party needed to build around the leaders of the future.
"While our campaign has won the ideological debate, we are losing the debate over electability," he said, adding that many people had told him they liked his agenda but were not convinced he could prevail in the general election.
With over half the delegates still to be allocated, aides to Sanders said they saw more fertile terrain in the coming weeks. They point out that Sanders lost Illinois by less than a percentage point four years ago and see strength in Wisconsin and Puerto Rico. Georgia, with its heavily black electorate, will likely go to Biden, who currently leads Sanders in delegates, 800 to 660.
Sanders spent the morning at home with his wife, Jane, on Wednesday, while aides and advisers debated the way forward in his increasingly long-shot campaign. He canceled a scheduled conference call with surrogates, saying in an email to them that it would be rescheduled "so that we can better provide you with the most updated plans for upcoming states," according to a copy obtained by The New York Times.