Across the sagebrush-covered hills and windswept fields of golden grain that surround the small Eastern Washington community of Odessa is a pair of hulking metal silos and a warehouse that fits right in with the spartan appearance of the other agricultural facilities that line the town.
Developed by the Odessa Public Development Authority with the aid of a $4 million loan from the state Department of Agriculture's Energy Freedom program, this facility was meant to provide a steady flow of biofuels and jobs in the community of 900, where employment options can be scarce. So it was good news for Odessa when the facility's most recent tenant, TransMessis Columbia Plateau LLC, set up shop crushing canola seeds into biofuels in 2013, shortly after the company that preceded it went bust.
"We were optimistic that it was going to be a long-term solution for jobs in our community," says Stacey Rasmussen, manager for the development authority.
But six months later, TransMessis abruptly closed its doors and laid off its employees. The Public Development Authority was still on the hook for the loan, and one company filed a lawsuit against TransMessis, alleging it engaged in shady business practices and didn't pay $1.6 million worth of invoices.
Now a company that draws its leadership from people involved with TransMessis, with the aid of an influential lobbying firm, is seeking to build the first crude oil refinery on the West Coast in 25 years. They say it will be an environmentally minded facility, producing fuels that will meet clean fuel standards being adopted on the West Coast.
But critics of the refinery say there are too many question marks surrounding the consequential project. They point to the sudden failure of TransMessis, the lawsuit filed against it and the increase of potentially explosive oil trains traversing the state — all of which they say undermine the project's viability.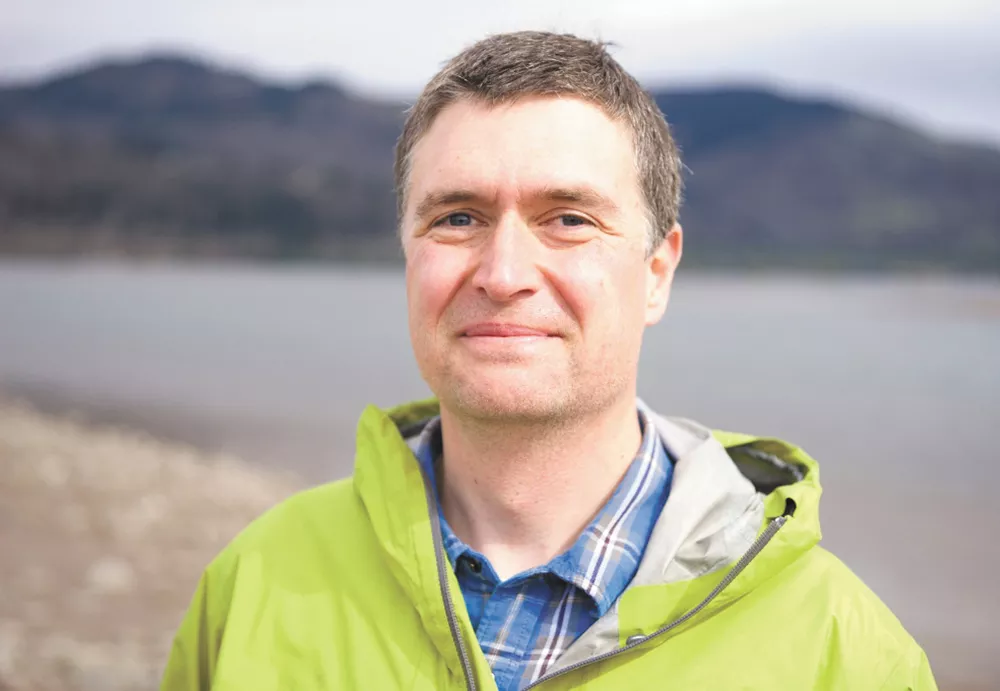 In November 2013, TransMessis entered into an agreement with Wolfkill Feed & Fertilizer, Inc., to provide canola seed. The seed, according to Lincoln County court documents, was provided on credit; TransMessis would crush and convert it into biodiesel, oil and meal at its Odessa facility.
Five months later, TransMessis stopped paying Wolfkill, using its revenue to pay its officers and directors, according to court records. TransMessis still accepted and processed more than $1.6 million of feedstock, which it never paid for, according to court records. After an attorney for Wolfkill tried unsuccessfully to broker a settlement, the company filed a lawsuit against TransMessis in April.
The suit alleges that TransMessis CEO Damon Pistulka entered false information on his company's credit application, which Wolfkill relied upon when it started delivering the canola seed to the Odessa facility. Court documents also show that the company was issued a warrant for more than $6,000 in unpaid taxes.
"I would describe it as unusual to have a business come in, that's seemingly well-heeled from a financial standpoint, open up and close down rather rapidly and leave a path of unpaid creditors in their wake," says Michael Franklin, the attorney representing Wolfkill.
The lawsuit is raising eyebrows on the other side of the state.
Earlier this spring, environmental group Columbia Riverkeeper released documents obtained through a public records request revealing that Damon Pistulka, Louis Soumas and Christopher Efird — all defendants in the Wolfkill lawsuit — were working as officers for a company called Riverside Refining LLC, which is seeking a deal with the Port of Longview to build a crude oil refinery. The collapse of TransMessis and the pending lawsuit doesn't inspire confidence in the project, says Columbia Riverkeeper's Executive Director Brett VandenHeuvel.
"I don't think we should hand over the key of a dangerous oil refinery to people who couldn't operate a seed crusher," says VandenHeuvel.
Attempts to reach Pistulka and Efird were unsuccessful. Soumas told the Inlander that he doesn't know much about the litigation and was only indirectly involved in TransMessis, denying that he served on its board, as alleged in the lawsuit, but rather on the board of its parent company. He says that TransMessis failed after a drop in the biofuels market, which he says wiped out 60 percent of the companies in the industry. He also points out that the company is fighting Wolfkill's suit in court.
Soumas, now CEO of Waterside Energy LLC, Riverside Refining's parent company, says the proposed project will have the lowest carbon footprint of any refinery in the U.S. Describing his company as an environmentally minded one, Soumas says the problem with TransMessis is that it didn't produce biofuels in sufficient quantity to remain viable.
This new refinery, he says, in addition to refining crude oil, would also be the largest producer of renewable fuels in North America, churning out 15,000 barrels of biofuels a day from used cooking oil from Asia, as well as from canola, soy and sunflowers.
Governors in Oregon and Washington have actively sought low-carbon fuel standards, similar to those in place in California and British Columbia. Soumas, whose company has retained the influential lobbying firm Strategies 360, says that the new refinery will cater directly to markets in Oregon and Washington.
"We share everybody's concerns about doing what's best for the environment," says Soumas, who adds that he'd love to work with environmental groups.
But Eric de Place, director of policy at the environmental think tank Sightline Institute, says that there are already two failed biofuels facilities nearby. He and other critics of the project also complain that finding public information about the company has been unduly difficult for such a large and controversial project. Both Waterside Energy and Riverside Refining are incorporated in Delaware, known as a corporate haven. Filings for both companies yield scant information.
In recent years, oil train traffic has surged in the U.S. About a dozen oil trains have derailed and exploded in the past year, and the new facility will just put more oil trains on the rails, says VandenHeuvel.
The new facility, according to documents obtained by Columbia Riverkeeper, would process 30,000 barrels of crude oil daily, brought in by rail about three times a week from North Dakota's Bakken oil fields, all of which would pass through Spokane.
"A refinery is dangerous enough, and adding bomb trains into the equation makes this doubly problematic," says VandenHeuvel. "And those trains would be rolling through Spokane, so any increase in oil-by-rail is a big concern."
All that is still a long way off.
Ashley Hellenberg, spokeswoman for the Port of Longview, says the port is aware of the lawsuit, which will be taken into account as it considers the viability and benefits of the project. If the port signs off on the refinery, it'll need to go through the permitting process and be approved by the Washington Energy Facility Site Evaluation Council and the governor. If all goes smoothly, it could be approved by 2018.
Meanwhile in Odessa, the facility occupied by TransMessis has been empty for about a year and it's been hard to find a new tenant. But Rasmussen, of the Odessa Public Development Authority, says that a company just completed its inspection of the facility, and if all goes well it'll sign an agreement to buy it.
If that happens, says Rasmussen, there's another upside: The Department of Agriculture will forgive the balance on the $4 million loan. ♦