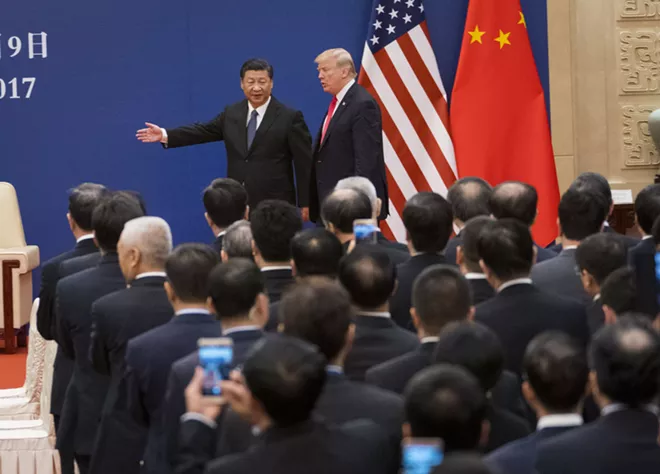 ON INLANDER.COM

NEWS:
The Spokane County GOP's
Matt Shea statement
includes neither the word "Matt" nor "Shea."
NATION:
The Trump administration is about to distribute billions of dollars to Southern coastal states preparing for natural disasters exacerbated by climate change. But the states are doing everything they can to
avoid mentioning climate change
in their bids for the funding.
IN OTHER NEWS...

Mitch's rules

Senate Majority Leader Mitch McConnell (R–Kentucky) unveiled his proposed rules for running President Trump's impeachment trial in the Senate last night. The trial will be accelerated, the House's findings won't be entered into evidence, and there's no guarantee that the trial will include witnesses. (
New York Times
)
Unsound argument

Trump's lawyers have been arguing that even if the president did abuse his power by pressuring Ukraine to interfere in the 2020 election, it's irrelevant because House lawmakers never accused him of committing an ordinary crime. But legal experts disagree. (
New York Times
)
Epidemic
A new pneumonia-like coronavirus has sickened at least 300 people in China and killed six, and cases have been confirmed in Thailand, Japan, Taiwan and South Korea. The disease outbreak will test the transparency of the Chinese regime, which was criticized for withholding information about a SARS outbreak roughly 17 years ago. (
New York Times
)
Monies for schools
The Central Valley School District will ask voters for almost $12 million to hire a public safety officer and continue offering electives and extracurricular activities in the February special election. (
Spokesman-Review
)