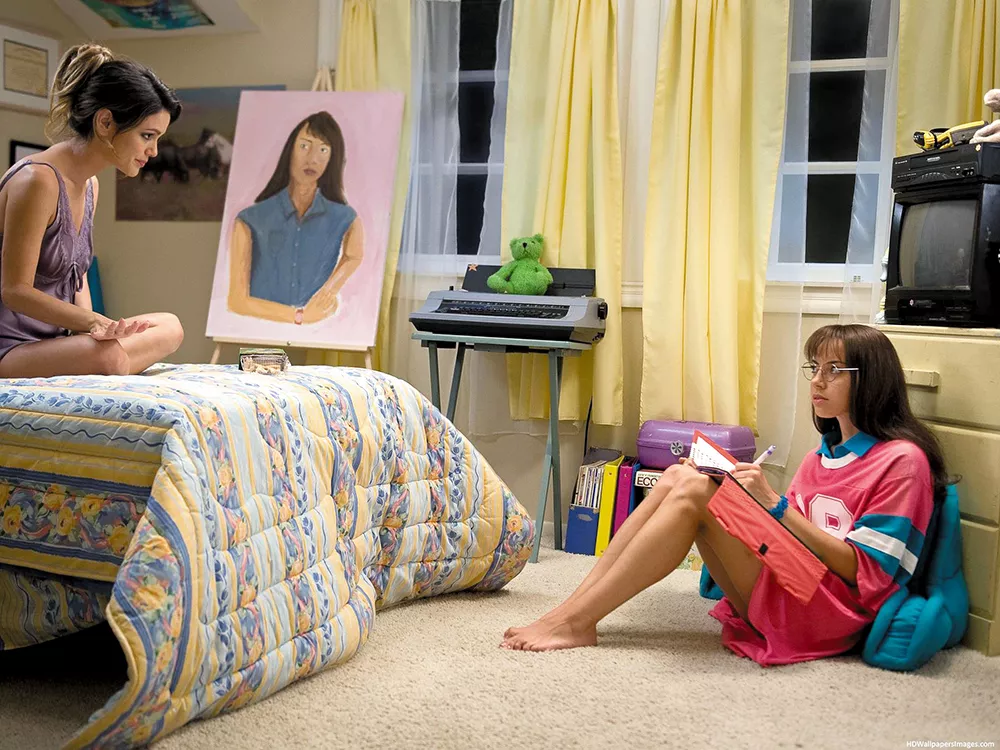 The To Do List purports to be a high school sex comedy with a feminist sensibility. But it's not very funny, it's not at all sexy (although inserting the word "raunchy" might do the trick), the so-called feminists in it are either completely naive or nasty or pushy, and the high schoolers, in real life, are all in their mid-20s, with the exception of the guy playing a college kid, who's in his 30s.
This is a one-joke movie about a young woman's sexual awakenings that come about not because of curiosity or even a personal interest, but because of peer pressure. Brandy (Aubrey Plaza) is the class valedictorian. She's a virgin, and her older sister Amber (Rachel Bilson) who is, shall we say, more experienced, convinces her that she should broaden her horizons before heading off to college in the fall.
Hence, a to-do list, one filled with various sexual activities, each one waiting to be checked off as she goes about bumblingly accomplishing them with different guys.
Cheered on by her two pals, Fiona and Wendy (Alia Shawkat and Sarah Steele), who may or may not have had their own sexual experiences, Brandy approaches this task as something she's supposed to do. No fun or happiness need accompany any of it. It's too bad that there's nowhere else for the movie to go. Very early on, everything falls into a pattern of repetition, recovering briefly for a few chuckles and even a couple of good laughs, before reverting back to feeling stretched-out and unfunny.
There are a few humorous bits because there are some funny people in the film, notably Bill Hader as a pathetic pool manager and Andy Samberg as a rock singer.
Unfortunately The To Do List is saddled with the one-dimensional Plaza in the lead role. Maybe it's me, but I don't find her very entertaining as the often-cruel April on Parks and Recreation, and the only thing she seems to have gotten down just right in this film is rolling her eyes. On top of that, there's nothing convincing about the changes the script puts her through.
With coarse, juvenile humor being substituted for wit, I have no idea what the point of the film is. Is it saying that sex is important? That it's unimportant? I just don't know. Maybe the message of the film is that it has no message.