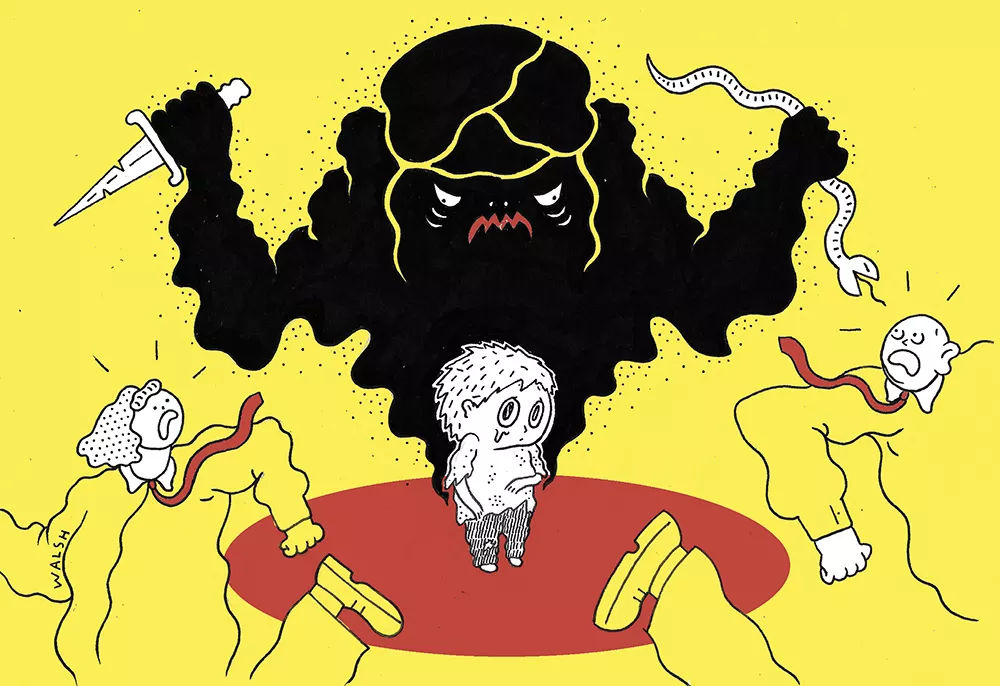 On Sept. 18, 2014, Congress passed a law. In these days of an ever-increasingly dysfunctional D.C., that's news in itself — but even more significant, it was a good, bipartisan law.
The Preventing Sex Trafficking and Strengthening Families Act is, for once, a law whose purpose is the same as its title. Largely, the law focuses on better reporting of sex trafficking to enable a more comprehensive approach to combating it and protecting children.
Tucked within the law is a requirement that every state's legislature will incorporate the 2007 Hague Convention on International Recovery of Child Support and Family Maintenance — which essentially makes it easier to enforce American child support orders abroad, or put even more simply, ensures that deadbeat parents pay the money they owe their families.
Deadbeat parents, though, found an ally in the Idaho legislature this year; in fact, they found nine of them. On a 9-8 vote, the Idaho House Judiciary Committee killed SB 1067, which would have enacted the new provisions into Idaho law. The bill had previously passed the Idaho Senate unanimously and enjoyed bipartisan support in the committee.
Not passing SB 1067 meant removing Idaho from the federal system and jeopardizes $200 million in child-support payments to Idaho children. On top of that, Idaho stands to lose up to another $46 million in federal funds and will likely have to lay off more than 100 state employees.
So why did nine members of the committee unite to stop Idaho children from getting child support payments? Sharia law.
Perhaps that strikes you as an odd and bizarre reason to punish Idaho's children and refuse to support an international treaty to hold deadbeat parents accountable. It might strike you that way because it is.
The argument from the nine members of the committee who voted to support deadbeat parents (Republican Reps. Thomas Dayley, Lynn Luker, Shannon McMillan, Kathleen Sims, Janet Trujillo, Don Cheatham, Ryan Kerby, Ronald Nate and Heather Scott) was that passing the law could expose Idaho to the laws of other nations, including those that live under Sharia law, and eliminate due process for our citizens.
There are a number of problems with this argument, but the biggest is that it is simply not true. The law explicitly protects due process for Idahoans and is about making it possible for America's laws to be enforced on its citizens overseas, not on Americans by other nations.
The fact that these arguments are not true didn't stop Rep. Luker from sending out an editorial, through a spokesperson, reiterating them to the press and the entire Republican caucus; this led to some lawmakers offering a different perspective.
My favorite came from North Idaho Republican Representative and former prosecutor Luke Malek: "Representative Luker does not speak for Idaho or me. Scuttling SB 1067 without debate was heavy-handed opportunistic theatrics at the expense of single parents and children, the most vulnerable in our society. I do not support the erratic behavior that will lead to the dismantling of our child support system, nor the implication that this mockery of a legal analysis in any way represents our Republican caucus."
The legislature has gone home for the year, but Governor Otter could call them back to fix this mess. Hopefully he will decide to do so and side with Idaho's kids, rather than the nine Idaho legislators who chose to act like spoiled children. ♦
John T. Reuter, a former Sandpoint Councilman, has been active in protecting Idaho's environment, expanding LGBT rights and the Idaho GOP.