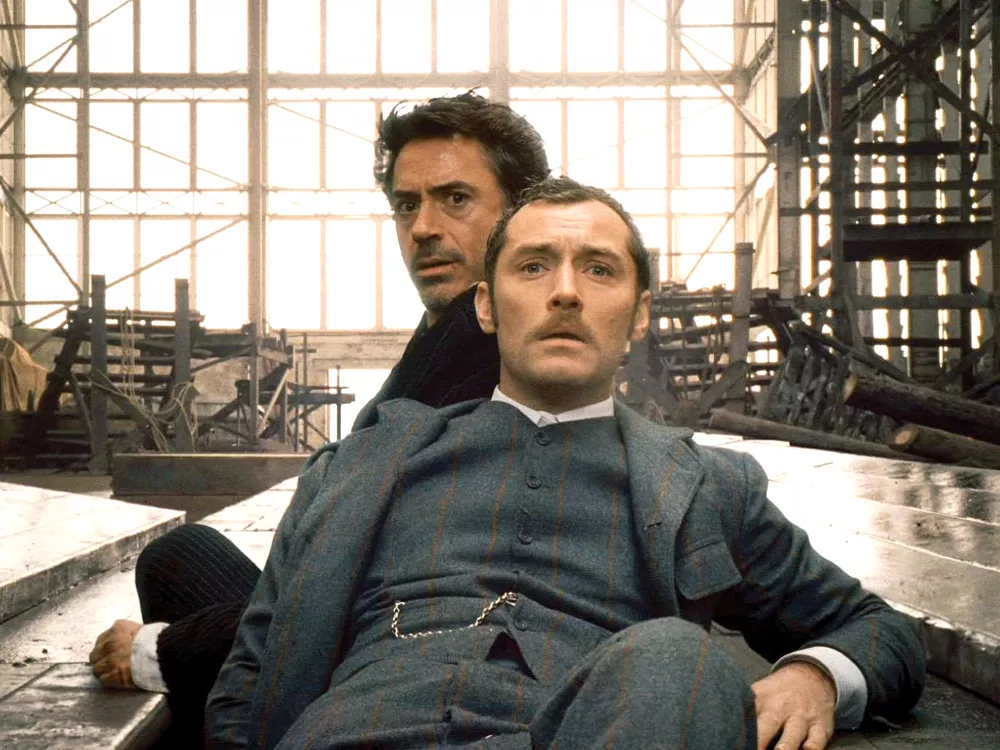 You've gotta wonder if people are thinking clearly when green lights are given to make sequels of successful movies. Like Caddyshack 2 or Ace Ventura: When Nature Calls or how about Speed 2: Cruise Control?
Rated: PG-13
Directed by: Guy Ritchie
Starring: Robert Downey, Jr., Jude Law, Noomi Rapace
But you need not worry about this follow-up to the 2009 megahit Sherlock Holmes. That dazzling reintroduction to Conan Doyle's crafty detective had stylized, big-budget-worthy direction from British indie darling Guy Ritchie, and a career-high performance by Robert Downey Jr. (well, maybe it slips in right behind what he did in Tropic Thunder).
This one opens the action in 1891, with a political bombing attributed to anarchists, followed quickly by a fast-paced four-on- Holmes fistfight, and then by a couple of mysteries involving a missing Gypsy terrorist and Holmes' arch-enemy, Professor Moriarty (Jared Harris). The film takes everything that was done right in the first one and makes it wilder, darker, and funnier.
Watson (Jude Law) is back after a period away, about to marry, but first checking in on the eccentric Holmes, who has been experimenting with urban camouflage and subsisting on a diet of "coffee, tobacco, and coca leaves."
Problems arise, as does the body count, courtesy of nasty Russian Cossacks and a fierce and fiery Gypsy fortuneteller (Noomi Rapace, the Swedish girl with a dragon tattoo in her first English-speaking role). Also new to the Holmes saga (but a presence in the books) is Holmes' older, probably smarter brother, Mycroft (Stephen Fry), who loves the sound of his own voice and likes to call his younger sibling "Sherly."
Viewers are given important information such as the fact that hedgehog goulash is a delicacy at the gypsy camp. But they'll be reacting more to Ritchie's frenetic, jittery direction, which intricately shows how Holmes thinks about and deduces his next move, especially when he's in the midst of some knockdown fisticuffs. And Downey again gives us a Holmes who's brilliant and fearless and crazy and just short of winking at the camera.
While the interplay between Holmes and Watson remains the film's backbone, Moriarty — popular college lecturer by day, heinous criminal mastermind with plans of world domination the rest of the time — is the most interesting character.
When you get down to the plot's bottom line, it's all about Holmes and company trying to prevent the fall of Western Civilization, engineered by Moriarty. Holmes, you see, is a 19th century James Bond, without the women. Moriarty is Ernst Stavro Blofeld, without the cat.