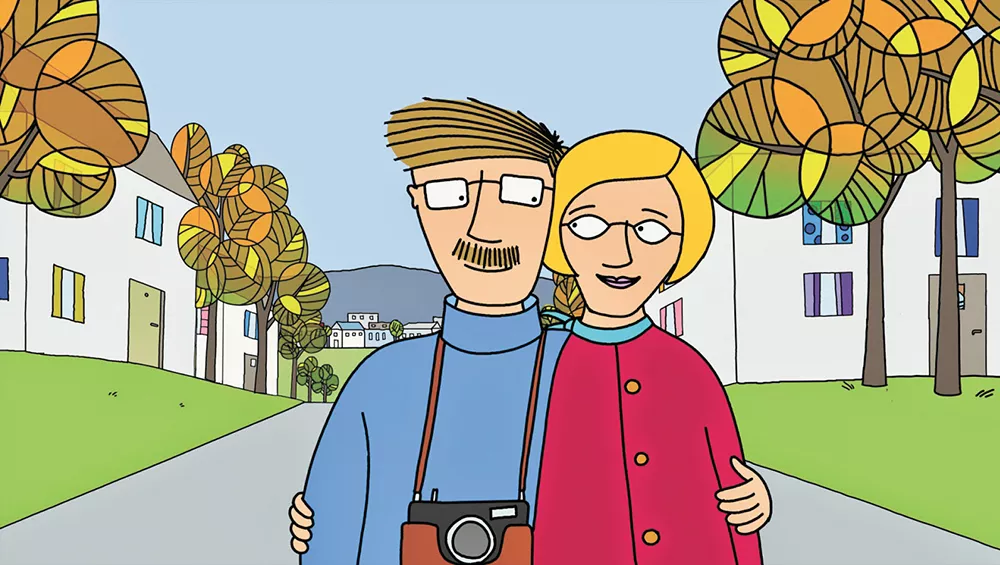 Given how brief attention spans are these days, one would think short films would be enjoying a boom in popularity and a much higher profile.
As it is, shorts remain largely unseen except among the most die-hard of film geeks. One exception comes this time of year, every year, when the Oscar nominees for short film are packaged together and sent to theaters across the country, offering casual viewers an opportunity to see the best of the past year back-to-back, all in one seating.
Animated Program
As part of the 77-minute Animated Program, there are four additional films — Sweet Cocoon, Footprints, Duet and Bus Story — screening with this year's five nominees for Best Short Film-Animated.
The nominees:
My and My Moulton (14 minutes): Three Norwegian sisters survive life with their artistic parents.
Feast (6 minutes): A man's relationship history told through the food he drops for his adopted puppy.
The Bigger Picture (7 minutes): Two brothers juggle the tension of dealing with an aging mother.
A Single Life (2 minutes): A turntable and vinyl record give a woman time-traveling abilities.
The Dam Keeper (18 minutes): A bullied pig is in charge of tending a town's dam, or risking the town's demise.
Live Action
The films in this year's Best Short Film-Live Action category are a wide-ranging batch produced mainly in Europe, as well as Israel and Tibet. The Live Action program runs 117 minutes.
The nominees:
Parvaneh (25 minutes): An Afghan refugee creates an unusual relationship with a Swiss street kid as she tries to wire money to her family.
Boogaloo and Graham (14 minutes): Two young boys are given two baby chicks to raise as a test from their father.
Aya (39 minutes): An airport meeting between an arriving passenger and his assigned driver takes a mysterious turn.
The Phone Call (21 minutes): A woman working at a crisis phone line takes a call from a suicidal older man.
Butter Lamp (15 minutes): A photographer and his assistant travel to shoot in a remote Tibetan village. ♦
2015 Oscar Shorts • Opening Fri, Jan. 30 • Magic Lantern Theatre • 25 W. Main • magiclanternspokane.com • 209-2383