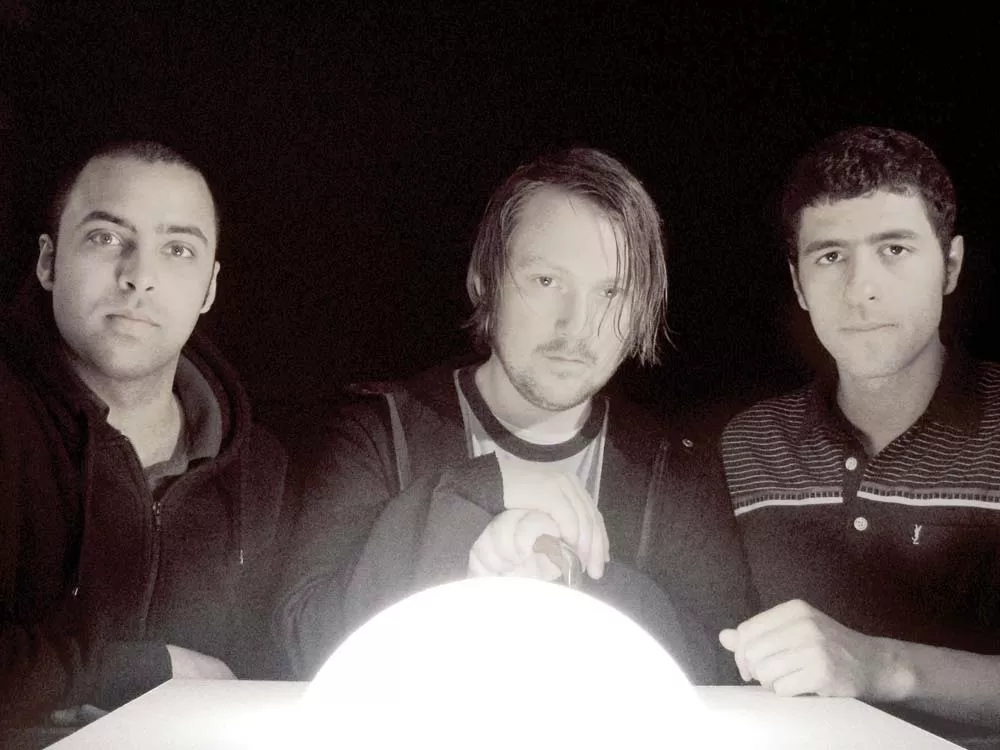 Shackles"
The latest era of frontmen is not known for provocative dancing, ridiculous outfitting or exorbitant screams and shouts. This generation — led by acts like Grizzly Bear, Fleet Foxes and James Blake — has seen the rise of the introvert. They command the stage just as powerfully, wielding a guitar and a hushed, intimate whisper. If this is the era of the introverted frontman, then José González is its patron saint. González, lead member of the Swedish synth-folk trio Junip, has been drawing crowds the world over with his chambered folk-pop as a solo artist for most of the decade. After spending some time at school and releasing two solo records, he says it was time to return to what he started more than 12 years ago.
"I've been eager to play with Junip for a very long time," says González, excitement in his voice. "I feel like it needed full attention."
González formed Junip in 1998 with drummer Elias Araya and keyboardist Tobias Winterkorn, eventually releasing an EP together in 2005, but they remained dormant until last year. Their debut record, Fields, was released in September 2010 to much acclaim and gave fans a look at the more outgoing side of González. Relatively speaking, of course.
Junip's lineup is startlingly simple — guitar, drums, keys — but their sound is a lush combination of electronic music, Latin folk and rock and roll. The rhythm section gives an incredible volume to González. The deep reverberations put González and his guitar up front, and he no longer seems the unlikely rock star.
But some people were just born shy, and rock and roll does not always cure modesty.
"I'm writing the lyrics on my own, and that's always the hard part," he says. "So I'm still struggling with writing when I'm with Junip. … I'm not that talented of a lyrics writer. My weak spot, I guess."
Still, it's that mood-driven minimalism that makes Junip's music such a sensual live experience. González's lyrics feel honest and soulful, all the more powerful when sung so humbly. Winterkorn's synthesizer hums along with haunting ambience, resting atop the negative space instead of filling it. Araya's drumming provides the groovy backbone, so infectious you'll wish no one was watching so you could dance.
When asked about his songwriting method, he seemed uncertain.
"I always talk with the music, so it's sort of like the music dictates what I want to write about," González says. Coming from anyone else, that would almost sound like a cop-out, but González and the rest of Junip make every breath and every stroke seem masterfully calculated.

Junip plays with The Acrylics and Kevin Long • Sun, May 1, at 7 pm • AClub • $17 • All-ages • aclubspokane.com • 624-3629