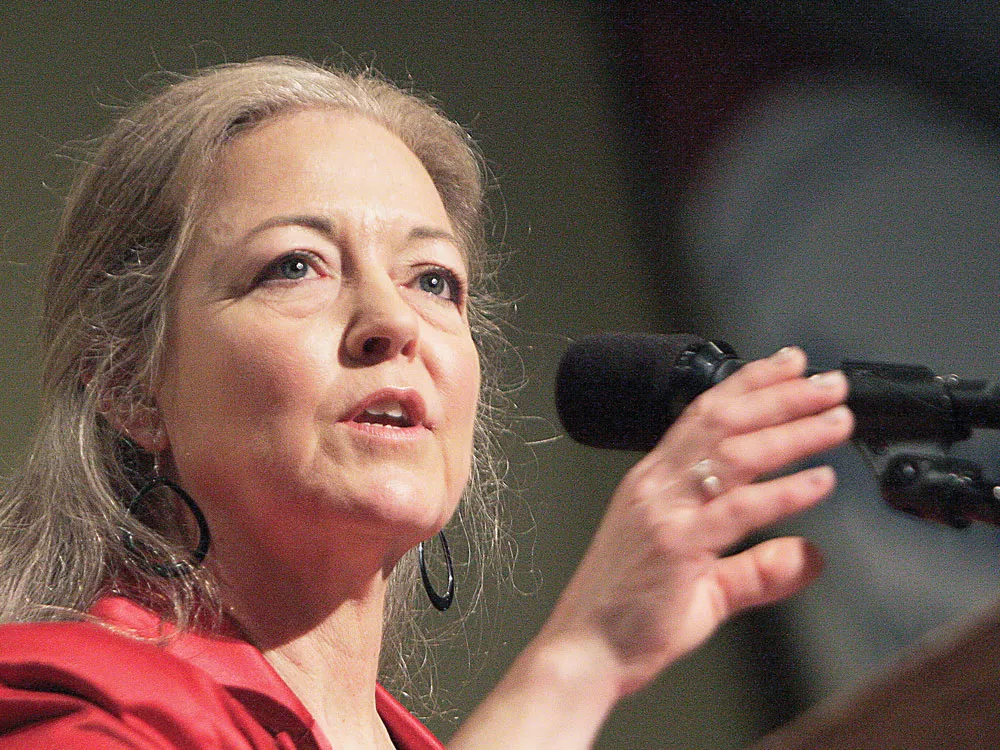 Do you ever feel like Matt Damon or Tom Cruise? Not when they're playing a blue-collar worker turned math genius or cavorting in some odd Stanley Kubrick movie. I'm thinking about when they're thrown in the middle of situations where messages self-destruct and danger is seemingly around every corner. Situations that require all their skills and more to save the day.
Many times in the last two years, I've felt the need to channel one of those action heroes to deal with the budget blows that have come from every direction. Sales tax revenues dragging. Real Estate Excise Tax (REET) virtually non-existent. Housing starts and new construction at record lows. Utility taxes impacted by a warm winter and cool summer.
We balanced the 2010 budget — covering a $7.5 million shortfall — only to face reduced revenues requiring a hiring freeze and a 50 percent reduction in spending for everything from training to office supplies.
Now, preparing for 2011, these issues, combined with the rising cost of goods and personnel, add up to at least another $10 million gap between revenues and expenses within the City's General Fund.
The General Fund is the part of the City budget that you hear about most. For 2010, the General Fund totals $161 million. It includes revenues from sales, utility and property taxes, and pays for basic city services, including police, fire, streets, parks, libraries and planning, among other things.
In May, we rolled out an initial plan to deal with that $10 million gap.
We used a balanced approach of strategic reductions, across-the-board departmental cuts, and available resources to create an initial 2011 budget that maintains the most critical services and is designed to position us for recovery from this economic downturn.
As part of the budget, the pay of senior leaders has been frozen and work is under way to reduce the cost of employee benefits. We also included using $2 million from reserves, and we're working with our partner governments to explore finishing annexation of a portion of the West Plains sooner than January 2012 so we can use those new revenues earlier.
We wish we could stop there, but it will not be possible to spare all services. At least 44 positions are slated for removal from the budget, impacting everything from police to fire to streets and more.
Neighborhood Resource Officer positions would be greatly reduced, while rolling station closures are possible in the Fire Department. The Street Department would lose one of two repair crews, and general maintenance activities would slow. The library budget would be reduced. Municipal Court would operate with three fewer clerks, and changes are planned in both the public defender's and prosecutor's offices.
We've received some initial feedback. COPS (Community Oriented Policing Substations) supporters have expressed concern because we have proposed cutting $120,000 from that nonprofit organization's funding. Library supporters are concerned about the library receiving a larger percentage cut than other departments. Others want no reductions to the Police Department or the Fire Department.
Traditionally, our citizens have ranked public safety first, followed closely by streets. Quality of life programs — including parks and libraries — are also important, but not as important as the top three of police, fire and streets. Our budgeting process is always a balancing act. We have to make tough decisions about how to spend a finite number of dollars, while we work to follow the priorities of citizens.
Cutting funding to the COPS program doesn't mean we don't value it, but that we couldn't justify maintaining that contribution while getting rid of more public safety employees. We've initially cut the library at a higher level because the library appears to be in a better position to absorb the reductions and still receive about five percent of the General Fund. Parks funding is set by City Charter at eight percent of the General Fund; their reductions will follow.
Cuts to police and fire are difficult to avoid altogether because they make up more than 50 percent of the General Fund's budget. The other half of the budget — made up of numerous smaller departments — can't take that big of a hit.
Meanwhile, the bad news seems to pile up like wrecked cars in those action movies. Since proposing our initial budget, we haven't seen any rebound in sales tax. We are uncertain whether all of our budget plans will come together, and we're facing new initiatives — like the plans to privatize liquor sales — that will hurt. The liquor idea alone could lead to a loss of up to $2.7 million for the city through the loss of Liquor Control Board profits and liquor taxes.
Celebrities like Matt and Tom get more than enough attention, but I could use a bit more on our proposed solutions to city budget challenges. I get it; budgets aren't glamorous, and our financial challenges aren't easily resolved in a two-hour time frame.
These are the services we rely on as a community. So, your mission, if you choose to accept it:
provide me and the city with some feedback on our initial 2011 Budget Proposal and to consider what services are most important to you, especially if further reductions are needed now or for 2011.
More details on the proposal can be found at www.spokanecity.org by clicking on the 2011 Budget graphic on the left-hand side of the page. Send us an email at 2011budget@spokanecity.org.
Mary Verner is the mayor of Spokane.