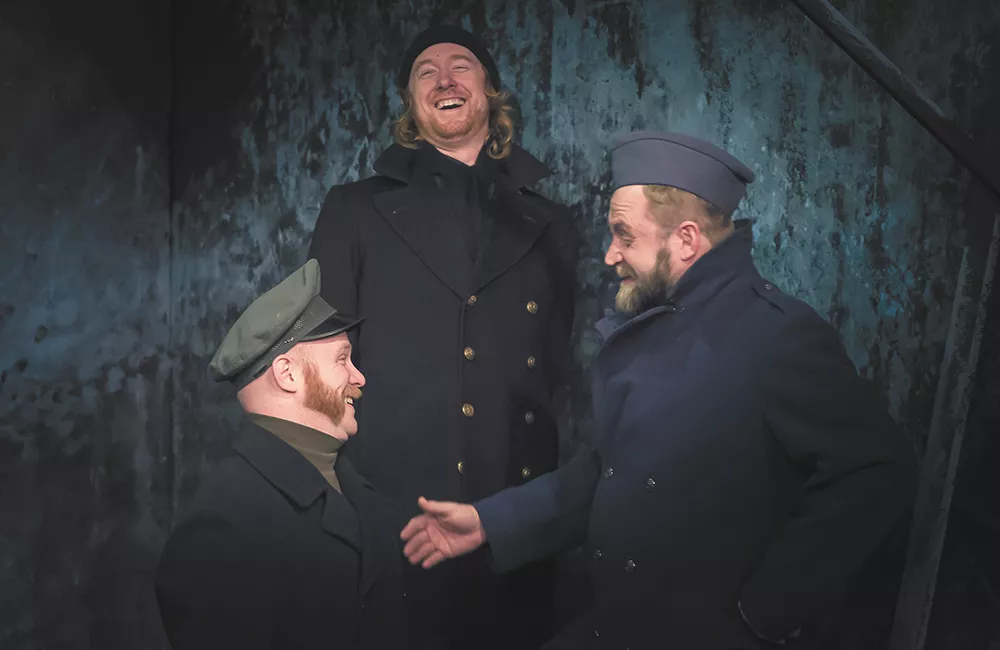 The story of the Christmas Truce is one that seems so beautiful, so simple, so genuine that it must be apocryphal.
Roughly put: On Christmas Day 1914, the year World War I broke out, the combatants halted their shelling, laid their weapons aside and emerged from rat-infested trenches to meet as equals within the contested expanse of barbed wire called No Man's Land. In blatant disregard of warnings against fraternization, the men shook hands, shared food and drink, sang carols and wondered aloud — as well as in letters home — if the misery and death could not be averted by a simple refusal to fight.
Had this very real demonstration of peace on earth and goodwill toward men endured, the dead they buried that day might have been the last lives claimed by the war. But the story reenters the realm of credibility when the men return to their trenches at the urgings of their apoplectic superiors stationed far from the front lines, and a single fatal shot reignites the enmity and the conflagration. The war continued for four more years and took 16 million souls.
All Is Calm is an all-male, a cappella interpretation of The Christmas Truce interspersed with spoken word. It bookends the event with a prelude of nationalistic fervor and a solemn epilogue, but concentrates on that sublime period outside of time when sanity and humanity prevailed on the Western Front. The history is recounted indirectly through folk songs like "Will Ye Go tae Flanders?" ("Will ye see the bullets fly / And the soldiers, how they die") and directly through soldiers' actual correspondence, along with poetry by Wilfred Owen, Siegfried Sassoon and Patrick MacGill.
The production has been running at Modern Theater Coeur d'Alene, but the remainder of the shows have sold out. Thankfully, there's an encore performance scheduled for Christmas Eve at the Bing Crosby Theater.
This flawless, unmissable production, directed by Abbey Crawford, is one of the few taking place around the country to commemorate the centenary of the event. There are no stars here; it's a seamless, exquisite, emotionally charged ensemble performance. And though its powerful message is very much in keeping with the spirit of the season, it's hard not to leave with a lingering, bittersweet ache for all that was achieved and all that was lost on that day. ♦
All Is Calm • Wed, Dec. 24, at 6:30 pm • $15-$25 • Bing Crosby Theater • 901 W. Sprague • bingcrosbytheater.com • 227-7638