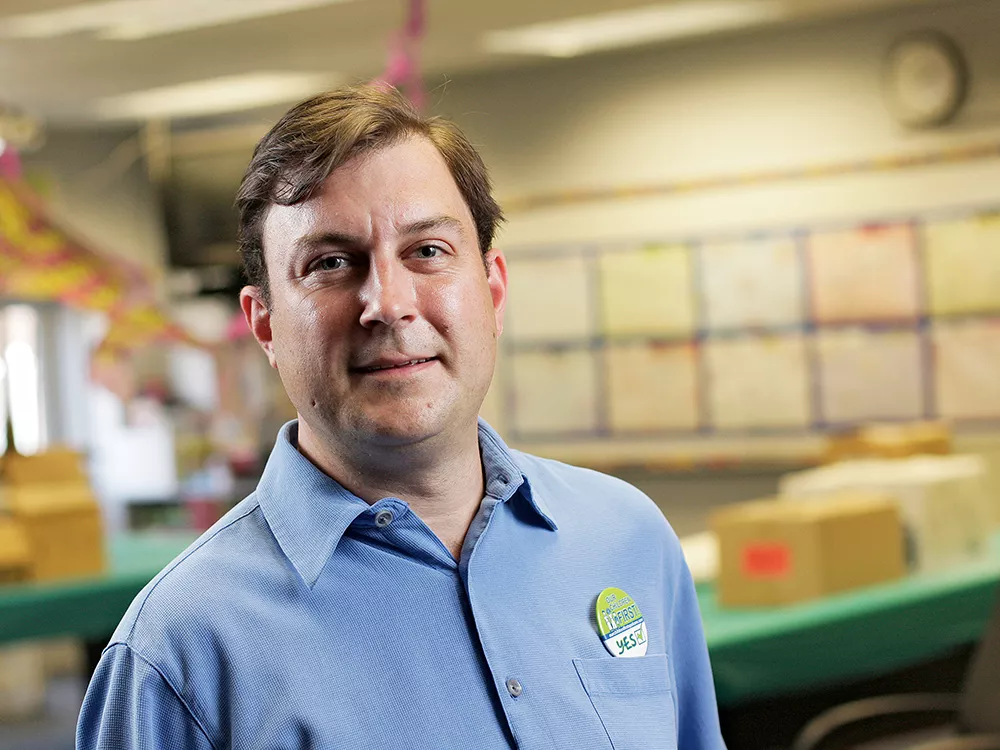 Democracy Drama
The drama over two local citizen initiatives set to appear on the November ballot continues. After a coalition of business interests and conservative council members filed a suit last month claiming the initiatives are outside the scope of the city's power, a group behind one of the initiatives has filed a countersuit. Envision Spokane, which is for the third time pursuing a Community Bill of Rights, argues the coalition can't prove that simply allowing the initiative to appear on the ballot will cause harm and that the suit is instead meant to limit citizens' right to petition the government.
Spokane Moves to Amend the Constitution, which is pushing a separate initiative limiting corporate campaign contributions and lobbying at the city level, has filed a motion for the court to dismiss all claims related to its initiative. A hearing for the initial suit against the initiatives is set for July 26.
Meanwhile, Spokane City Council President Ben Stuckart and Mayor David Condon have announced support for an ordinance that would require future initiatives to undergo a review by the city's hearing examiner before signature gathering begins. The ordinance, on which the council will vote July 29, wouldn't prevent initiatives deemed illegal from making it to the ballot, but it would give the city more grounds to challenge them, Stuckart says.
Envision Spokane and others have been outspoken about potential ramifications of the ordinance, denying city claims that the hearing examiner could provide an impartial review.
"It's about making a declaration about what's being proposed before it has the chance to be vetted by the people," says Envision Spokane campaign manager Kai Huschke. "That's counterintuitive to what the citizen initiative process is supposed to be about."
— HEIDI GROOVER
New Blue
Democrats in Idaho hoping to break the state's Republican stronghold have formed new caucuses representing the interests of the Church of Latter-day Saints, Latinos, LGBT people and business professionals.
As chair of the Idaho LDS Democratic caucus, Jordan Morales, a 25-year-old Boise State student, says it's lonely being a blue Mormon in a red state — "You hide in the closet," he says — and is hoping to reach out to others like him.
"A lot of [church] members feel like you can't be a good Mormon and be a Democrat, and that's just not the case," Morales says. "One of the principle tenets of our faith is being our brother's keeper."
Last week, the Idaho Democratic Party started a nine-stop road tour to introduce voters across the state to the new caucuses. Sally Boynton Brown, executive director of the Idaho Democratic Party, says party members are taking advantage of the summer months as "Democrats tend to do better in Idaho" in off-year elections.
"Idaho is really at a crossroads right now," Boynton Brown says. "I think with the Republican Party's extreme ideology and policies … people are looking around for something different."