LACE
In and out of style since the late 16th century, lace is certainly breathable, but not always the most comfortable fabric. Who better to ask about the trend than lace fanatic Lynne Blackwood. "Both of my grandmothers crocheted it," she says. "Lace is very nostalgic for me and I'm glad to see it's back in." (Blue Pepper shorts from Tangerine Boutique, 1019 W. First, 413-2169, owned by Patricia O'Callaghan)
---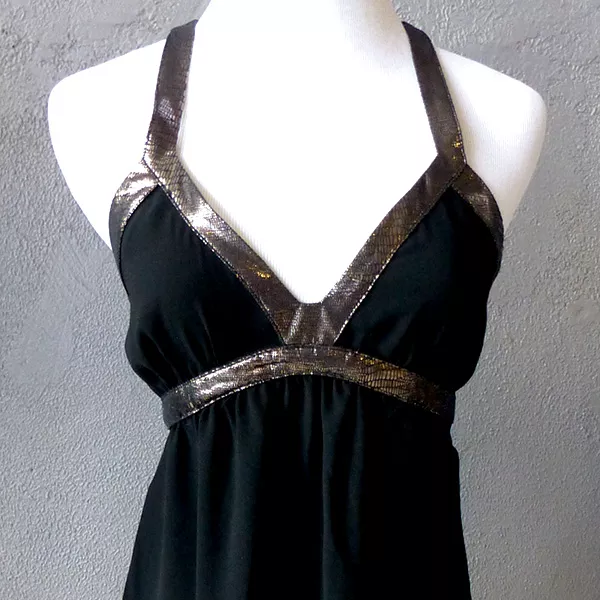 METALLICS
Similar to the mirror-ball sequin trend a couple of years back, plating yourself in gold, silver and bronze clothing and accessories is the new way to stand out when you walk into a room.
"Metallics are better than some of the other options out there," says Gianna Morrill. "It's a way of having sparkle without being flashy." (Gentle Fawn Kiss dress from Artemis Boutique, 1021 W. First., 747-0332, owned by Stacy Kraby)
---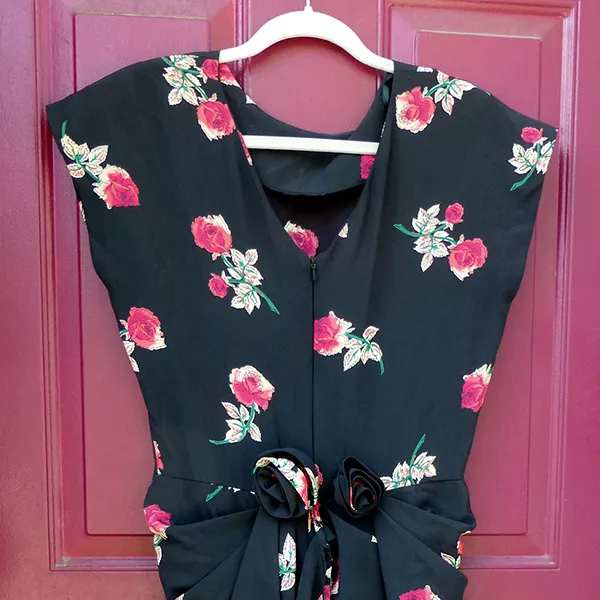 FLORAL PRINT
Back when Blossom and D.J. Tanner were the cat's pajamas for the TV-watching preteen set, big floral prints were all the rage. Now the print design is a little less over the top, but the idea remains the same.
"I'm OK with florals as long as the print is not too big or gaudy," says Timbre Wolf. "I don't like when floral print clothes look like curtains. But I like florals, and I use a lot of them in my designs." (Vintage dress from Veda Lux, 1106 S. Perry, 475-1674, owned by Summer Hightower)
---
CROP TOPS
"I'm not a fan of the crop top," says Alyssah Perez. "It doesn't work for everyone." That sentiment couldn't be more true. Yet with this incarnation of the trend, the crop top is usually paired with high-waisted bottoms, rather than the butt crack-showing jeans of the early-2000s Britney Spears era. (All Style half-tee at Jema Lane Boutique, 613 S. Pines Rd., Spokane Valley, 321-2330, owned by Jani Davis)
---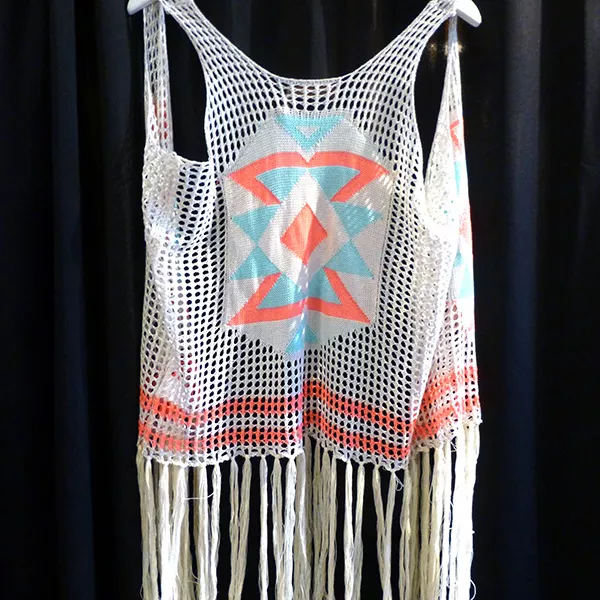 FRINGE
The early '90s also was big into fringe, but to update the trend, it's no longer paired with shoulder pads.
"I love ruffles and embellishments, so I love fringe," says Ronnie Ryno. "I never subscribe to the school of less is more. I say, 'More is more.'" (Classic fringe vest at Calamity Jane's, 303 W. Second, 747-5077, owned by Roxanne and Sam Grimm)
---
CIRCLE SKIRT
Perfectly matching the crop top is the full circle skirt — not the one from the sock hops of the 1950s, but the classic, sophisticated skirts of old Hollywood.
"I adore the circle skirt; it's very Audrey Hepburn," Blackwood says. "That look started in the 1940s, and it's never really gone out." (Pristine skirt at Swank Boutique, 4727 N. Division, 468-1839, owned by Jody Mallonee)