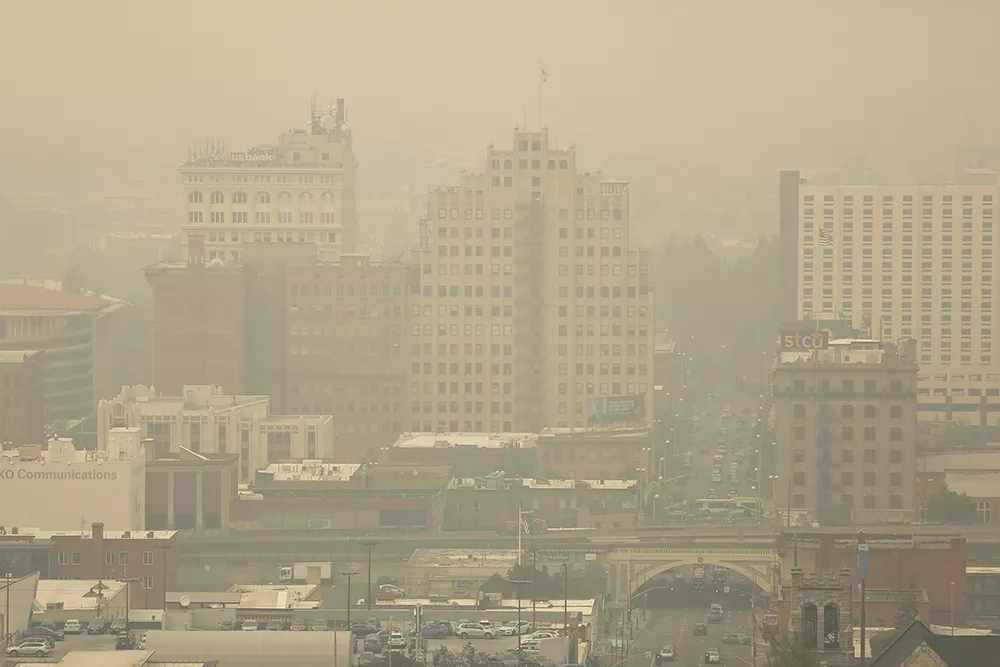 IT'S HERE
Everyone who's lived in the Inland Northwest this last decade already knows the five seasons. There's Winter, Spring, Already Wildfire Season, Can't See or Breathe, and Ongoing Health Problems.
Sure, we might get lucky and have a full summer of being able to enjoy clean air. But let's get real. There have already been times this year where wildfire smoke blocked out the sun, before summer even officially started. As the planet heats up, the unfortunate reality is that those living in the Inland Northwest need to plan ways to still have fun in the summer even on the smokiest of days.
ESCAPE THE SMOKE
When the smoke doesn't let you go outside in the summer, it can feel like you're trapped indoors. Don't fight that feeling. Lean into it. Take your friends to an escape room, where you quite literally have to solve a puzzle in order to get out.
Escape rooms are all the rage. Escape Spokane opened its first location at 7496 N. Division in July 2015, and they've since opened two others since — at 1325 E. Francis and in Spokane Valley at 12928 E. Indiana. Between the three locations, says owner Kristin Jensen, there are 13 different themes groups can pick.
"It's super, super fun," Jensen says, "It's an immersive adventure."
She says business has picked up in recent years on days when the haze ruins outdoor activities. As long as you call a couple hours in advance, usually your group will have no problem planning an escape that day. And she recommends it for everyone, even those who might be skeptical at first. She says it's sort of like a "live-action video game."
There are plenty of other escape room options in Spokane, too. Check out Key Quest Escape Room on 202 W. Second, or, if you live in North Idaho, Escape Game in Coeur d'Alene.
THEY WANT ALL THE SMOKE
Here's your chance to see some of the best manufactured rage and violence that the world has to offer. WWE is coming to the Spokane Arena with the WWE Live: Summerslam Heatwave Tour on June 22. Watch some ripped-as-hell guys and gals with smoking-hot six packs (pun absolutely intended) body slam each other for your pleasure. You'll get to see names like Seth Rollins, AJ Styles, Braun Strowman, Drew McIntyre, Alexa Bliss, the Usos, Naomi, Natalya and more! If none of those names ring a bell, who cares! It's an experience worth having. Tickets start at $15.
CHUCK SOME AXES
There are certain things city-dwelling humans just don't get to do in the mundane existence of modern life. Throwing axes at a wall is one of them. But at Heber Hatchets, located at 2015 N. Division, you can throw all the axes you want with your friends. No joke, a "lumberjack or lumberjill" will teach you the proper throwing technique, according to their website, and as long as you follow the rules, it's safe, they say. It's recommended for ages 11 and above. Go ahead and make a booking at heberhatchets.com.
BOUNCE AROUND
That moment on a trampoline — near the peak of the jump, feeling exhilarated, hovering over the world in pure joy — is one of the best feelings in the world. It's one of those moments you probably remember from your childhood in your friend's backyard. And it's an experience you and your kids can recreate, even when the smoke is so thick outside that it makes you choke. There are multiple indoor trampoline parks here locally: Flying Squirrel, 15312 E. Sprague Ave.; Altitude, 1441 N. Argonne Rd. (both in Spokane Valley); and Get Air in the NorthTown Mall.
COOL CAT SHOW
Alright, so this is for all you cat people who aren't that interested in going outside to interact with other humans (and annoying dogs) in the first place. There is an event called "Hot August — Cool Cats" taking place at the Doubletree Hotel in downtown Spokane on Aug. 2-4. It's a cat show! Cats will get awards for being the best cats! There's a cat agility course! If that doesn't sound amazing to you, well, you're wrong. For more details check out catshow.maineevent.org.
GO FAST
For adrenaline junkies, it can be hard to get your fix if the outdoors aren't cooperating. Consider the Fastkart Indoor Speedway, located at 1223 E. Front Ave. in Spokane. Here, you get to drive a go-kart up to 40 mph and feel like a speed racer. It's good if you want to just blow off some steam (its $25 for a 10-minute session) or if you want to have a birthday party or some other celebration. Book it at fastkartspeedway.com/spokane/.
SPLASH AROUND AN INDOOR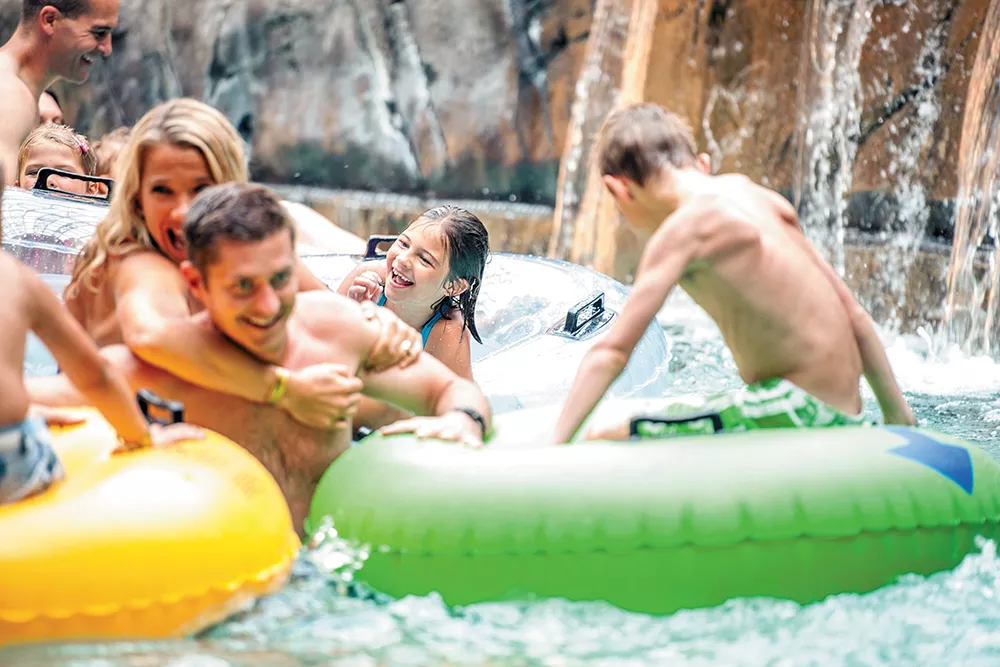 WATER PARK
OK, I know there's nothing better than lake swimming on a hot summer day. But that doesn't mean you can't still have fun in the water indoors. Take a short drive to Silver Rapids Indoor Waterpark Resort at Silver Mountain. The waterpark is mainly for guests staying at Silver Mountain Lodging, but you can book a day group with a large group of people, or buy individual tickets. It comes just about as close as it can to making it feel like you're spending a day out in the sun. There are even giant umbrellas! Also, there's surfing, inflatable tubes and slides. Not a bad place to spend a day.
PLAY LASER TAG
Laser Quest is that place that's always there whenever you and your friends feel like there's nothing to do. When in doubt, there's always some good ol' laser tag, no matter how mature you think you are. It will almost always bring out the kid in you. It's timeless. And afterward, you'll be hearing "MARSHALL MARSHALL MARSHALL" in your head, so there's that.
ROLL DOWN TO ROLLER SKATE
I've been told by movies and various parents during my teenage years that indoor roller skating used to be the cool thing to do. And honestly, I don't see why that ever changed. It's a great place to hang out with friends and be casually active during smoke season. In Spokane, check out Pattison's North Roller Skating Center. Typically it costs $10 or less to get in.
NETFLIX AND ...
Look, the above list isn't meant to imply that you always need to be doing things. Sometimes, the smoke outside on what could have been a beautiful day is so depressing that you just want to stay in and watch some Netflix. That's a perfectly good choice. And there's going to be plenty to watch on Netflix this summer, starting with the new seasons of Stranger Things and Mindhunter. ♦