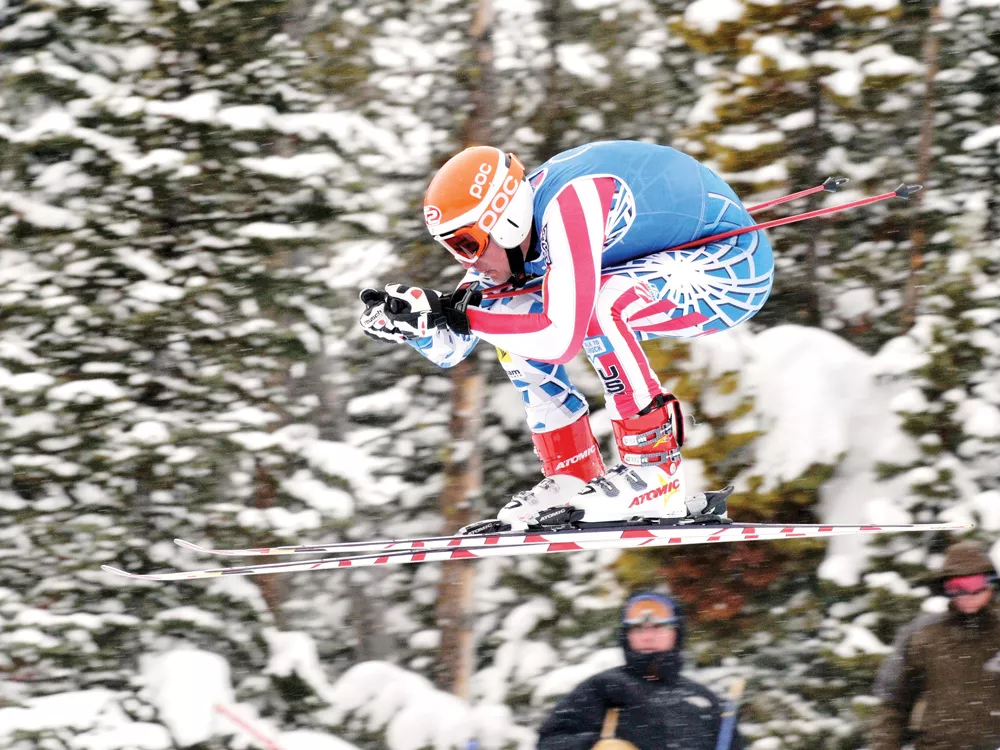 While most people would look at a steep groomer after a storm that brought rain and then froze as the most terrifying place to be on a mountain, Scott Snow looked at it as an awesome opportunity to get some training in before heading off to Europe the first of this new year. I didn't get the opportunity to witness it, but word traveled pretty fast that the lightning bolt that lapped Bud's Chute on Schweitzer Mountain's South Bowl was none other than Sandpoint's own.
With a last name of Snow, it is no wonder that Scott Snow is on the path he is today. From the early age of 18 months, Snow has charged all over the world, with his debut at a small ski area in Virginia called Bryce Mountain. The want to start ski racing quickly followed as his older sister, Bonnie, was already well on her way, but, as Snow explains, "My father was adamant that I wait at least until I was 4." Once he blew out the candles, it was on to running gates on the Nastar course and then Youth Ski League at 5.
Over the course of the next 11 years, Snow continued training hard with the racing program Independence Racing, a program based on kids making their own way through the sport.
"I had to work to earn money for skiing starting at age 8," Snow says, "which gives a sense of pride and ownership that I don't think comes any other way. Also, it builds a work ethic, without which there can be no hope of achieving any lofty goal."
Snow was surrounded by a great group of ex-racers who he grew up chasing around. He spent most of his time training with his coach and father, Shep Snow, and was home-schooled so he could dedicate as much time to training as possible. He was a regular face on the slopes at Schweitzer and even spent many days race training at Lookout Pass.
His intense motivation and dedication to succeed has paid off. He won gold and two silver medals at the J3 Junior Olympics in '07-'08 and then went on to represent the U.S. at the Whistler Cup in Canada and at the Trofeo Topolino in Italy. This is when he was named as a National Development System athlete at 16, the youngest member on the team. His successes continued into the next couple of seasons with winning numerous gold, silver and bronze medals — which has landed him the designation of holding more J2 National Championship medals than any racer in history.
Now at 18, the youngest member of the U.S. Men's Alpine Ski Team, he hopes to land on the Olympic team for 2014 in Soche, Russia.
Snow has adjusted to his new life and is in full swing for this season as it brings an intensified schedule with him competing and training in Europe, as well as in North America. Snow has adapted to traveling with the U.S. Ski Team, although the experience is quite different than he was used to: "It was always me and Dad staying in cheap hotels and driving from race to race, but it's not exactly the same on the team. It took a while to get used to, but in the end I am better for the experience."
One of his many airplane rides this year was to Las Vegas, where he was able to drive a NASCAR car — "a pretty awesome adrenaline rush."
Later in the fall, his busy schedule continued to the famed Birds of Prey downhill race in Colorado, where he had the opportunity to run the course prior to Bode Miller winning the event.
"I had been looking forward to the opportunity for over a year," Snow says. "I was extremely excited when I knew I was going this year. I fell asleep more than once thinking about it with butterflies in my stomach.
"It definitely set me up to do even better in the future."
To keep up with Scott's 2012 race schedule and results, visit ScottSnowSki.com.
Welcome to Snowlander, Vol. IV
Here we are, well into the second month of skiing and I feel like we've seen it all — big powder, a little rain, and lots of sun. Over the holidays, I ran into many first-time visitors to this area, and my question to them is why the Northwest Rockies for their holiday break? The overwhelming response was, "This is the only region that has snow."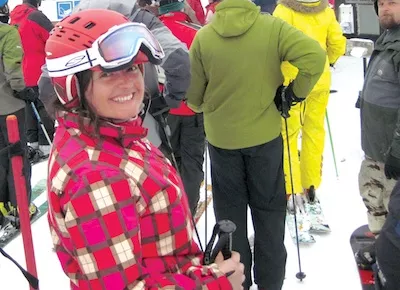 What's so beautiful about hearing that as a response was that our region has now made an impression on ski tourism that will undoubtedly be favorable over the next several years. Who knows? Instead of booking future trips to their favorite Montana, Utah or Colorado resorts, these snow travelers will remember the fond family vacation of 2011 to our local resorts and make a new tradition out of it.
It is hard to ski day after day, week after week, with no large snow accumulation. As a good friend posted as on Facebook this past Sunday, it's crazy "when you're stoked because a centimeter is making all the difference in the world." Everyone I've spoken with remains positive that the snow will come again, and they're stoked that our corner of the world is still looking a heck of a lot better than most places in regards to snow coverage and conditions.
Now with a successful holiday season in the books, area resorts are not skipping a beat. They're smoothly transitioning into the most exciting time of the year — event season. All of the local resorts have jam-packed events calendars through the remainder of the season — wife carrying, oyster feeds, torchlight and firework displays, big air shows and competitions, rail jams and a 24-hour ski race. Check out Snowlander.com or keep this Snowlander supplement for quick reference. Both of these are the best resource for a comprehensive event schedule. And all of the events are great reasons to get up to the slopes.
The positive is we still have three months of ski season, with the days getting longer all the time.
See you on the mountain!
Jen Forsyth
Snowlander Editor
jen@snowlander.com