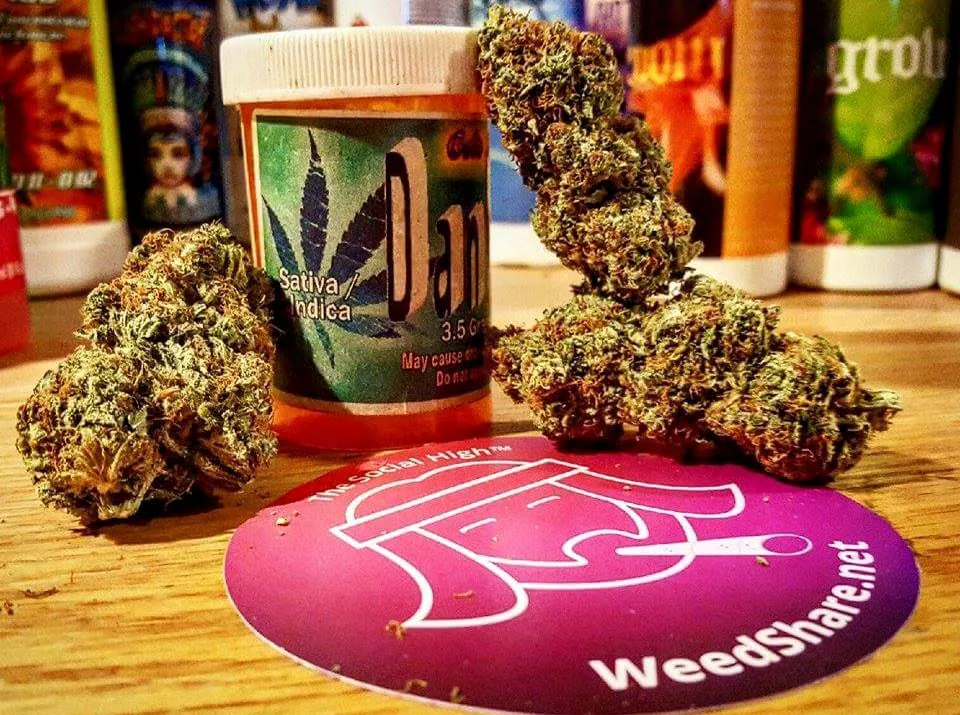 Marsh Sutherland wants you to get high with new friends. The Spokane entrepreneur has four tech startups under his belt. The latest, Social High, aims to unite marijuana enthusiasts the best way that he knows how — through social media.
The mobile app (socialhigh.com) launched on iTunes on Sept. 12 and has since been downloaded more than 300 times. The platform fuses heavy hitters like Facebook, Reddit and Instagram, creating a user-friendly experience that shows users not only who is in their general vicinity (think Tinder) but what strains they have.
"Most cannabis apps tell you what strains dispensaries have in your area; we tell you what people nearby have... " Sutherland says. "We're hoping to make real-life friends."
The platform allows users to create profiles, post content through a "weedcast," search for strains and other users, send direct messages (that disappear in 24 hours) and more. Just like Facebook or Reddit, users can "puff" on content they like, and "pass" to unsubscribe.
Social High is powered by Leafly and accesses the website's giant database of strains. Users can even rate a meet-up, forewarning others if someone's bag is all stems and their couch smells like cat pee.
"We have created a judgment-free social network allowing anonymous profiles, user ratings, disappearing chats, and a digital community to both share experiences and discover new cannabis knowledge from strain search and details," says co-founder and CEO Scott Bettano.
Sutherland says recreational and medicinal dispensaries are encouraged to create profiles, as the company plans to provide advertising options — and paid business accounts — in the future. Social High hopes to have 30,000 downloads by November, fueling growth and outside investment. The Android app is scheduled to launch by late October, with a desktop capability coming in the new year. Tools like video and hashtags — even support groups for medicinal users — are in the works. Sutherland describes the project as a BHAG: a big, hairy, audacious goal.
"We are the Facebook for cannabis," he says. "Except we are nice and sticky." ♦