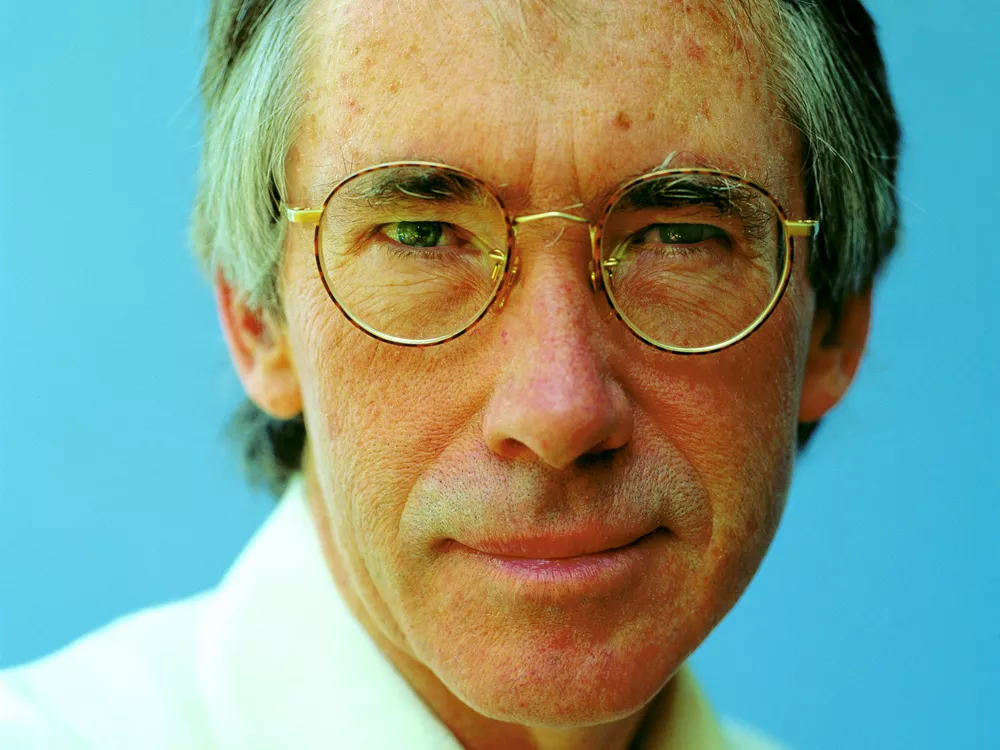 Show, don't tell, your fond-of-clichés college writing instructor would always tell you. Put your reader there. Ian McEwan (Atonement) cheekily ignores that command.
But the weird part is: In this book, that works pretty well.
Michael Beard is a cranky Nobel-winning theoretical physicist, a pudgy middle-aged womanizer. He's been through five marriages. He's the sort who readily cheats on his wife, naturally — but gets flummoxed when his wife returns the favor. He's the Christopher Hitchens brand of Englishman, not the Pierce Brosnan or Hugh Grant variety.
Instead of placing readers in a series of vivid movie-style scenes, Solar quickly list events in summary, usually describing the results of conversation — and Beard's reaction.
You can hear the exasperated sound of Beard's voice in the style of the writing. Implicit in nearly every line, you can picture Beard raising an eyebrow, or curling his lip into a sneer, or sniffing a glass of $200 wine.
It's pretension, it's boredom, it's annoyance. It's a lazy, world-weary cynicism.
We rarely hear the dialogue of the conversations because Beard rarely genuinely listens. He's the self-absorbed sort who doesn't experience life as much as roll his eyes at it.
The upside is that Solar becomes a character study of the mental interior of a narcissist. Beard is despicable, but the way he justifies his actions — or doesn't feel the need to — provides Solar's most intriguing element.
The downside, however, is that self-absorption makes the whole enterprise feel lightweight. Beard's point of view is so distant that we have no stake in what happens to the characters other than our mild amusement.
While Solar aims to be both dramatic and comic, the comedy ranges from Farrelly brothers (in the Arctic, Beard gets an especially valuable piece of his anatomy frozen to his zipper) to Coen brothers (a romantic rival of Beard's trips on an animal rug, cracks his head, and instantly dies).
There are brilliant passages. But the meandering plot and jumps in tone mean that, other than Beard's characterization, Solar isn't worth much more than a raised eyebrow or a mild scoff.