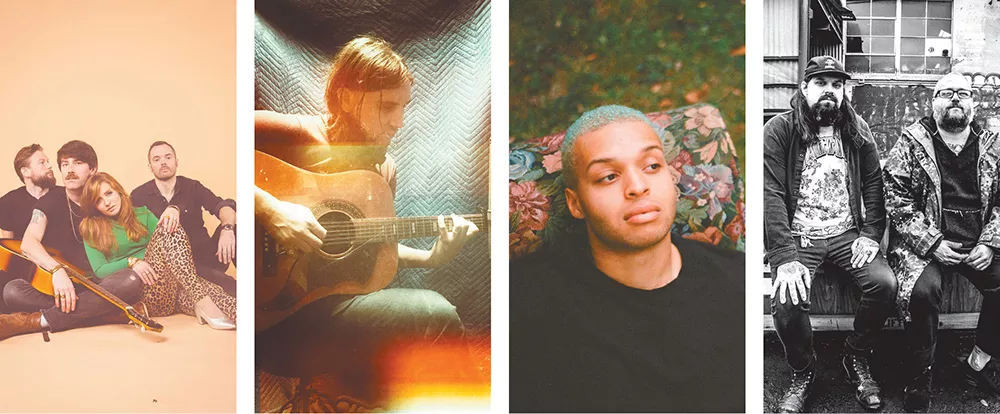 It's finally upon us: The Inlander's Volume Music Festival. 100 musical acts, 11 venues, this Friday and Saturday. Find us a deal that gives you more bang for your buck. We'll wait. ... Anyway, if you missed our guide on newsstands last week, here's a last-minute how-to for navigating the festival. (Tickets and other info at volume.inlander.com.)
EXPERT ADVICE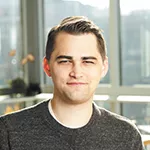 NATHAN WEINBENDER, Music editor
I keep seeing VANNA OH! AND THE ANYS pop up in local listings multiple times a week, and it's finally time I check out one of Spokane's newest, hardest-working acts. Frontwoman Lindsay Johnston's last band Donna Donna provided Spokane with a welcome blast of drums-and-guitar blues-rock, and from what I've heard of this new project, it's in the same vein. I can't wait to see where she takes this.
DAN NAILEN, Arts & Culture editor
I'm excited to see a bunch of great local bands, as always, and I'm particularly excited for the River City Brewing outdoor stage because live music under the stars just screams "summer!" But I can't lie — having SPIRAL STAIRS in Volume is a major geek-out opportunity. Pavement was a huge band for me and this guy was a co-founder. His solo work is right in my slightly off-kilter, hook-filled wheelhouse, too, just like his old band.
RYKER BEARD, booker
The unexpected back-to-back EP releases from Seattle's PARISALEXA are the R&B sleepers that have made her a PNW powerhouse over the last year. She has a keen skill for channeling the pain and joy of life through a variety of sonic moods, bringing a soulful pop sound to this modern R&B approach.
CONNOR DINNISON, contributor
The band SILVER TREASON is something of an anachronism, what with their bitchin' Old West saloon-esque album art typography, hoedown twang and jangle. There'll be no shoe-gazing or vapor-waving here, folks, but count on a rollicking hootenanny tailor-made for lindy hops and pretzels (of the swing dance variety). Hold my beer.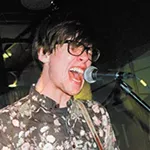 JORDAN SATTERFIELD, contributor
I'm really looking forward to seeing THE BODY this year. I've never had a chance to see them live before, but their recordings — which range from traditional black metal to anarchic post-modern noise — are my favorite kind of aural assault. Since they're probably the most shapeshifting band at Volume this year, I'm curious to see which form the Body will take.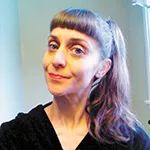 ELISSA BALL, contributor
You know that "doo-doo, do-do doo-doo" sample in Mariah Carey's "Fantasy"? It's taken from "Genius of Love" by Tom Tom Club — a band that kinda reminds me of Olympia's TABLE SUGAR, a group of friends making lo-fi music about Baba Yaga and vulnerability. I once shared a bill with them and can confirm they're genuinely kind, supportive people.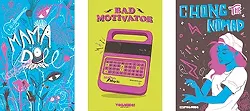 POSTER SHOW
The second annual Volume Poster Show will showcase over 40
local artists and almost 60 poster designs featuring bands performing in the festival lineup. Posters will be on display and for sale at the Bartlett (228 W. Sprague), and proceeds will benefit the Spokane chapter of Songs for Kids, a foundation that brings local musicians into Sacred Heart Children's Hospital to play music for kids and their families.
HOW TO GET TICKETS
Thursday, May 30, is your last day to buy advance tickets for just $29. They are available online at Volume.Inlander.com/tickets, or in person at Resurrection Records (1927 W. Northwest Blvd.) and at any Global Credit Union location. You can pick them up during the festival at the Washington Cracker Building (304 W. Pacific), which will also be one of our 11 Volume venues. The price for weekend passes increases to $35 on the first night of Volume, and all venues will have wristbands for sale during the festival. Don't want to attend both days? Individual day passes are available for just $20 at the festival.
HOW TO GET AROUND
Let's say you need to hop from one venue to another, but the amount of time it takes to walk between them means you'll most certainly miss some of the set you're dying to see. Well, your chariot awaits in the form of Alpha Omega shuttles. Their vans will be making a constant loop around the Volume venues between 6 pm and midnight both nights of the festival, and the wait time is only about 10 minutes per ride. Lime is also planning to flood downtown with their bikes and scooters.
LAST-MINUTE LINEUP CHANGE
Wayward West, a North Idaho rock group, is taking the time slot (9:15 pm on Friday at the Big Dipper) vacated by the Carols, a Seattle post-punk band that had to drop out.
SURVIVAL TIPS
Some easy tips for making your Volume experience as pleasurable as possible.
Wear sensible shoes. You're going to be standing and walking a whole lot if you're really doing Volume right — even if you take our convenient buses — so you should consider putting on some comfy loafers. Keep your feet happy, and you'll be happy.
Hydrate. Imbibing a bit on the Volume trail makes it all the more enjoyable, especially if you're knocking back our sponsored No-Li and Rainier beers. But consider alternating every alcoholic drink with a glass of water: It'll keep your energy from flagging, and it'll save you from suffering a hangover on day two.
Bring earplugs. We like to get loud. I mean, it's kind of in our name. The best seat in the house is always front and center, but all those decibels beaming right into your ear canals might result in some hearing loss come Sunday morning. Grab a pair of those foam earplugs and rock out.
Pick a designated meet-up point. It happens: You meet up with all your music-loving friends, you compare notes, you head off to a venue. And then inevitably you break off into subgroups. Pick a designated landmark, set an alarm on everyone's phones, and plan to meet there at a specific time. And charge your phone before you leave the house!
Pace yourself. Take in as much music as you can, but don't overextend yourself. Write out your itinerary — either in the Volume guide itself or in the Notes app on your phone — and try to stick to it. And don't forget to take breaks in between sets. After all, dancing is exercise! ♦