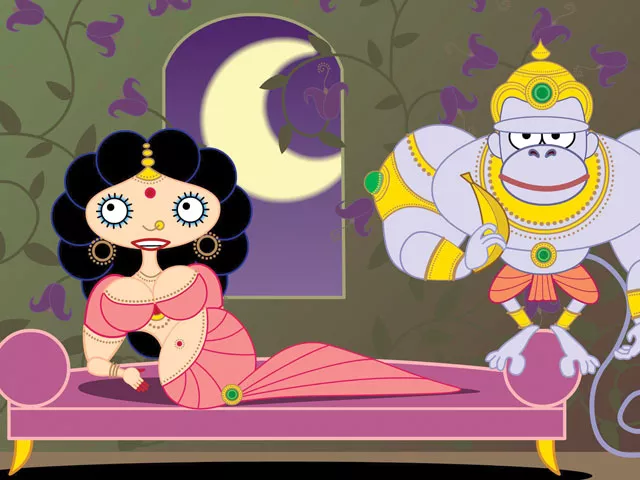 "An encounter with The Other" — that's how Leonard Oakland links the themes of the movies to be screened this weekend at Whitworth. And if the man they named the film festival for says his films are about otherness, who's to disagree?
The festival kicks off on Thursday night with a short film about World War II and a fragment of a documentary work-in-progress about an African-American counselor who is confronted in a Tennessee prison by a bunch of white racist prisoners. (Visit thewallsproject.com.)
Thursday features director Ari Folman's animated, autobiographical and disturbing recollection of Israel's 1982 invasion of Lebanon, Waltz With Bashir. Surrealistic memories and dream sequences are distanced by the hand-drawn animation, leading up to a haunting final sequence of live-action footage.
A tribute-documentary to Oakland himself leads off Friday night's program, followed by the highlight of the entire festival: director Nina Paley's mash-up of varied animation
styles, contemporary romance, 1920s vocal jazz and Hindu mythology in Sita Sings the Blues. Paley overlays her own marriage problems with events from The Ramayana; Hindu shadow puppets use 21st-century colloquialisms to comment on the action, during which Sita sometimes breaks into the flapper-girl singing of Annette Hanshaw.
Saturday afternoon will bring writer/director Thomas McCarthy's The Visitor, which features Richard Jenkins in last year's Oscar-nominated performance depicting a lonely widowed professor who vacates his apartment for awhile only to find a Syrian musician and his Senegalese girlfriend squatting in his home. But when Immigration authorities intrude, Professor Vale realizes how the couple have transformed his life. Oakland comments that The Visitor shows "the effects of reluctant hospitality" — and an unexpected encounter with The Other.
Sometimes The Other is disturbing; sometimes it's comforting; and sometimes it helps you figure out how to recover from a failed relationship. Or even how to provide a theme for a film festival.

In each of three sessions, the second annual Leonard A. Oakland Film Festival will screen a short documentary (or two) and a feature film in Whitworth's Weyerhaeuser Hall, 300 W. Hawthorne Rd.: "Saving Lives in World War II," "Nigger on the Walk" and Waltz With Bashir on Thursday, Feb. 18, at 7 pm; "A Portrait of Leonard Oakland" and Sita Sings the Blues on Friday, Feb. 19, at 7 pm; and student-produced films and The Visitor on Saturday, Feb. 20, at 3 pm. Free. Visit whitworth.edu/heritagemonth or call 777-3253.